Bachelorette Party – Shake it up!
If you know us well, you'd know we're real party animals. So when the day came where we were asked – can we hold a bachelorette party? – we got more excited, presumably, than the bride-to be.
We almost kicked ourselves for never thinking of that before. A bachelorette party working out with your bridesmaids? Getting all hot and sweaty with your favourite bunch of gals? Getting into shape for that wedding dress? How could we not have thought of it before?
Getting lots of booze and bringing the bachelorette to the bar or club is still a pretty important component of every bachelorette party, but it's time to mix in something interesting! Fitness is the new sexy, and the rush of endorphins after a great workout should be what all brides-to-be should be aiming for! Seriously, looking great for a wedding with nice rose-tinted cheeks from regular exercise is so much more attractive than eye bags from drinking too much. We know.
Of course, we said hell yeah!
Cassandra Teo's the lucky lady getting hitched, and it was her bridesmaids who had that excellent work-out idea and brought Cassandra down to the studio. Our instructor Shuyi was party chief, having her fair share of experiences in bachelorette parties, and also well-versed in the art of making fitness fun. Just look how much fun our bride-to-be Cassandra seems to be having: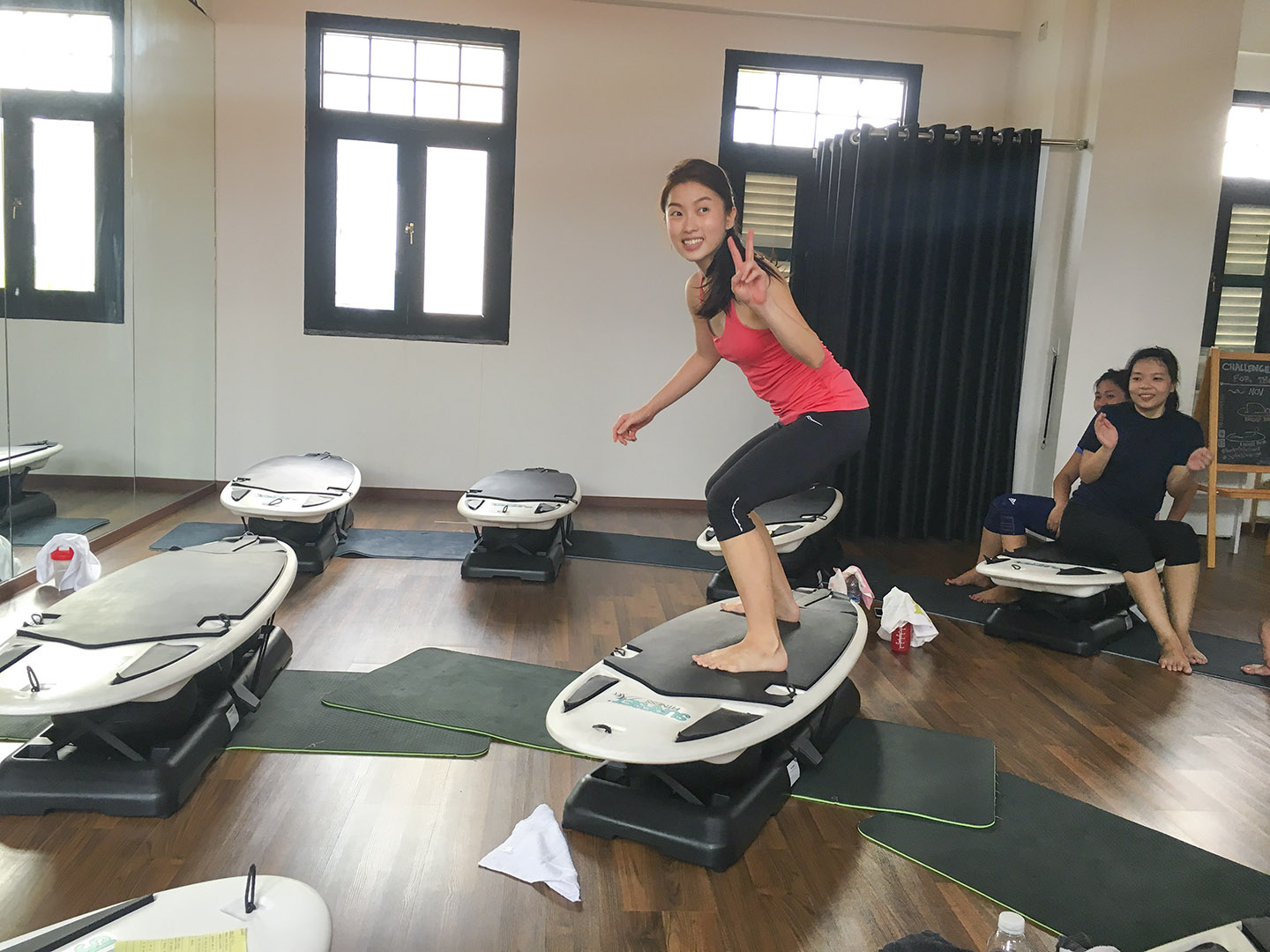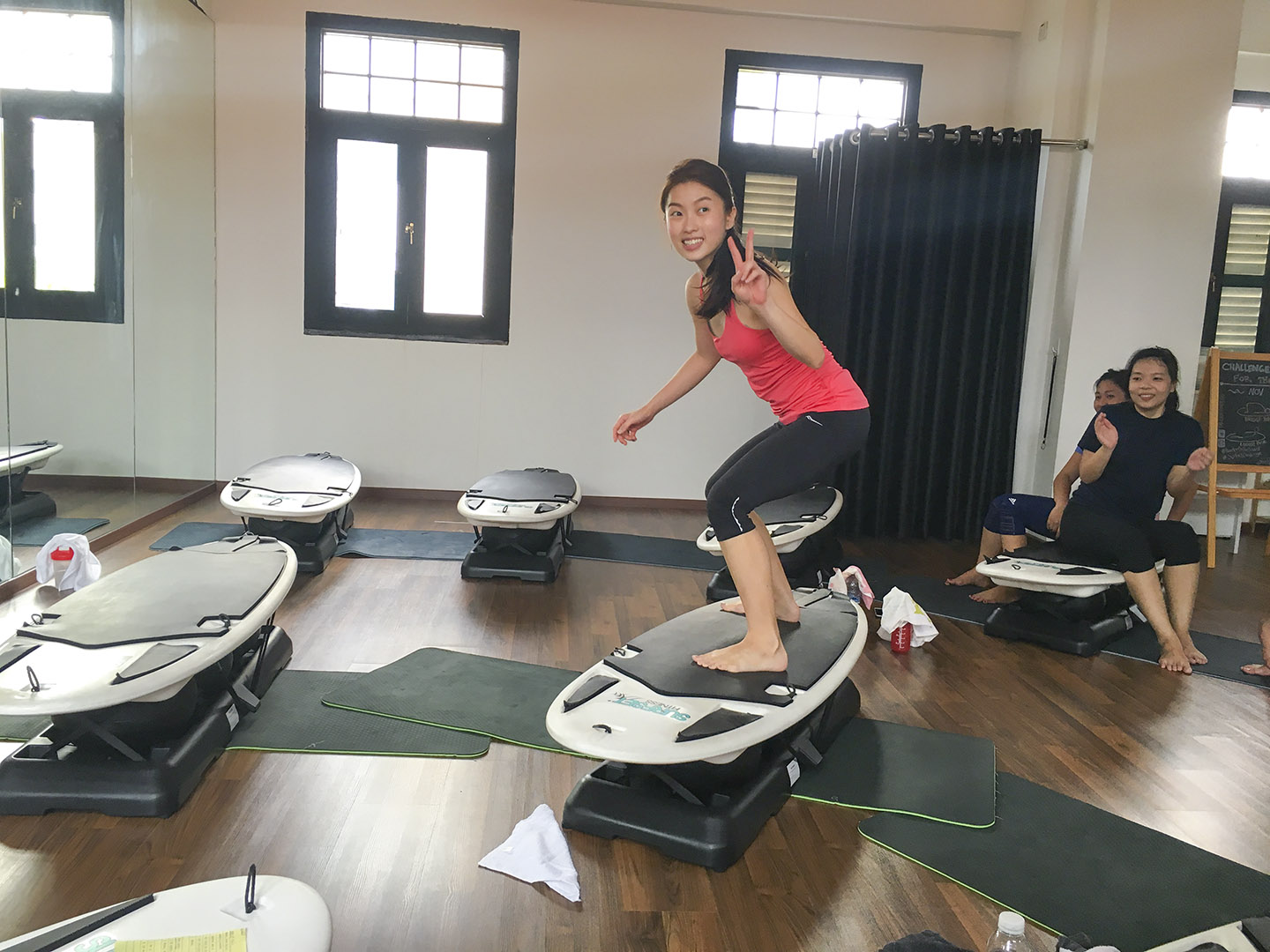 Peace! Also note how excited the bridesmaids look. Now that's a party getting started.
Under party chief Shuyi's watchful eyes and skillful guidance, we led the entourage through our Balance class, concentrating our efforts on Cassandra and every-so-often reminding her of how she'd look so great in that wedding dress with a few more burpees. A sneak peek of what went down: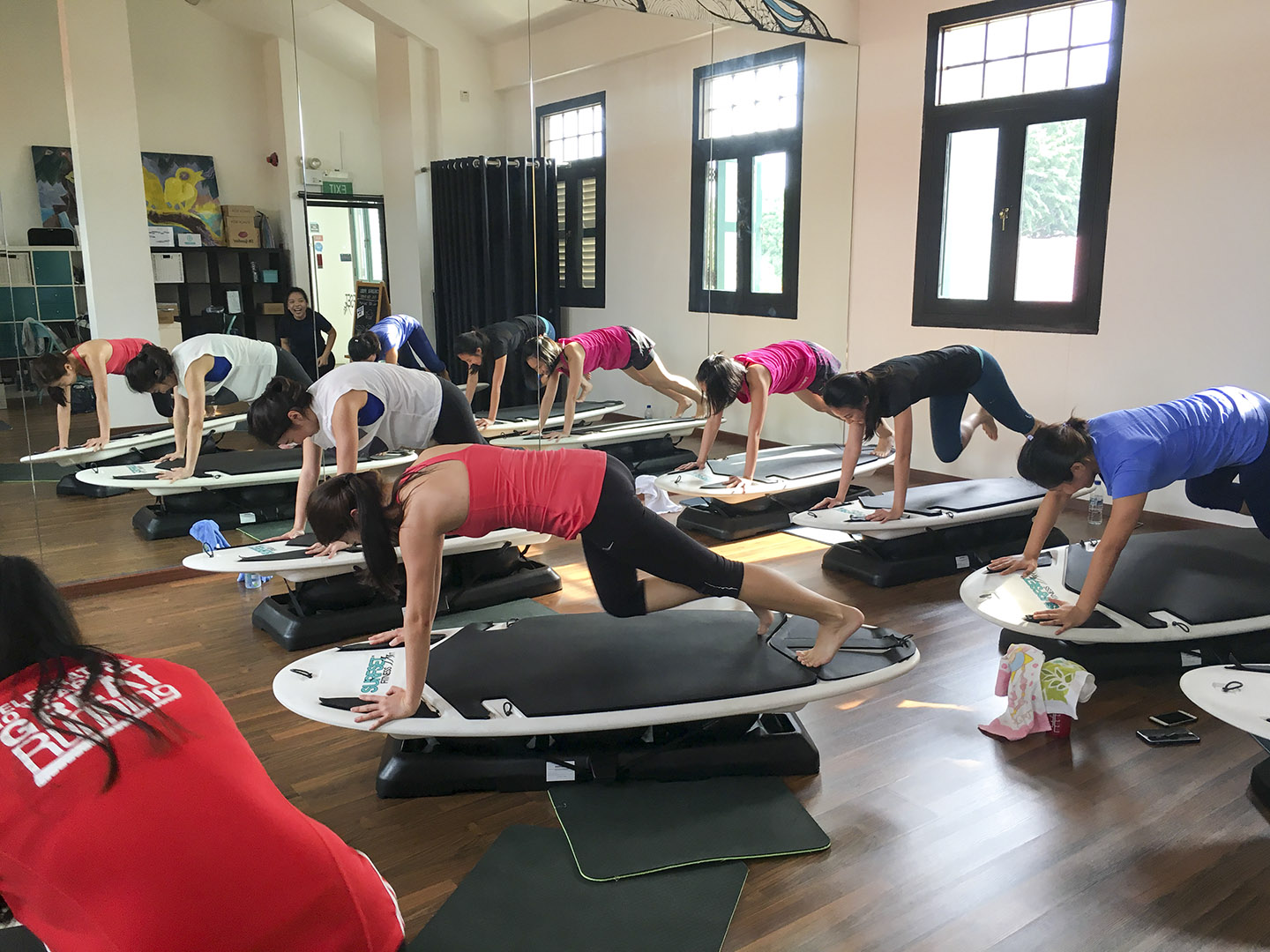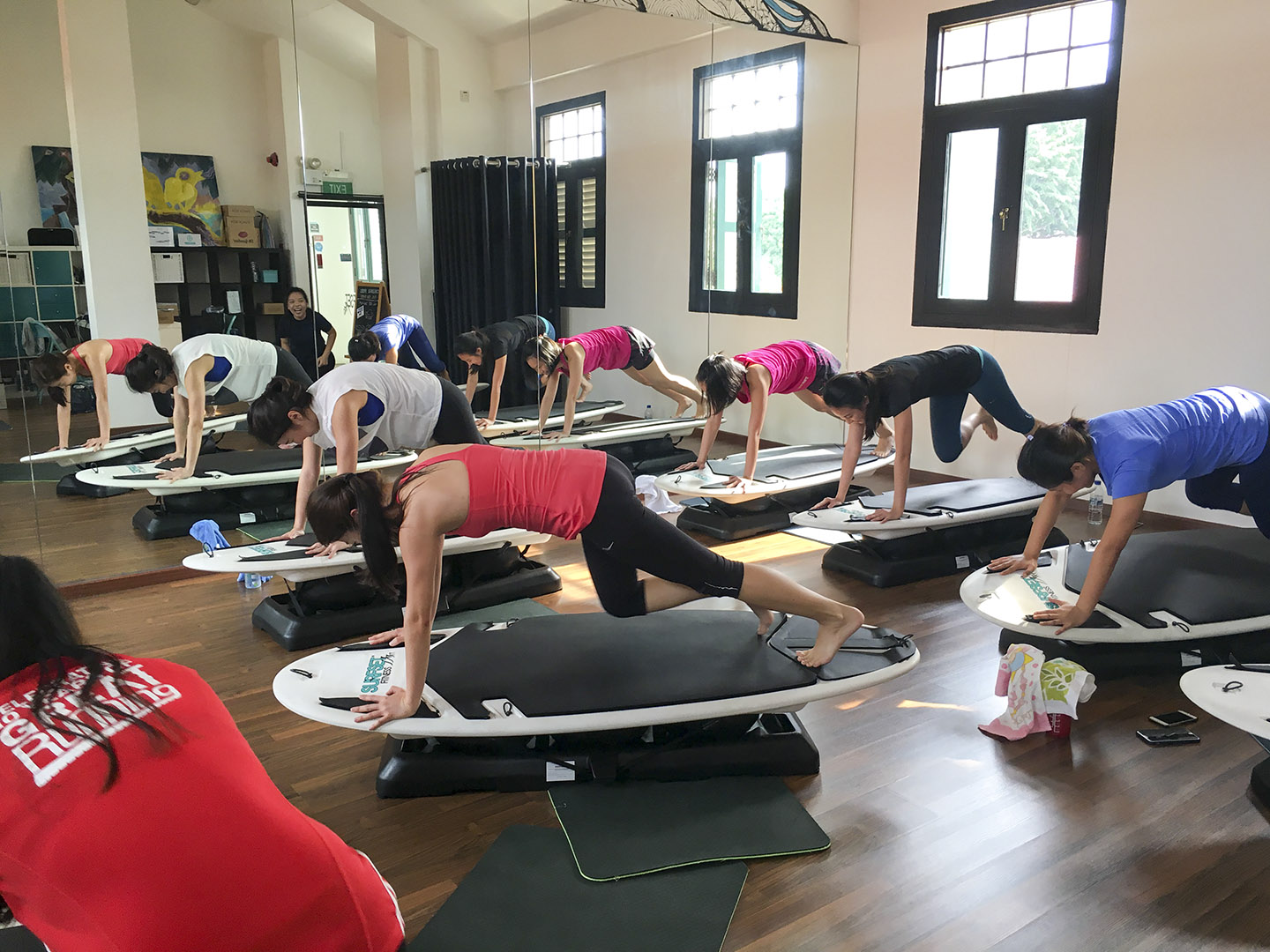 Move it move it!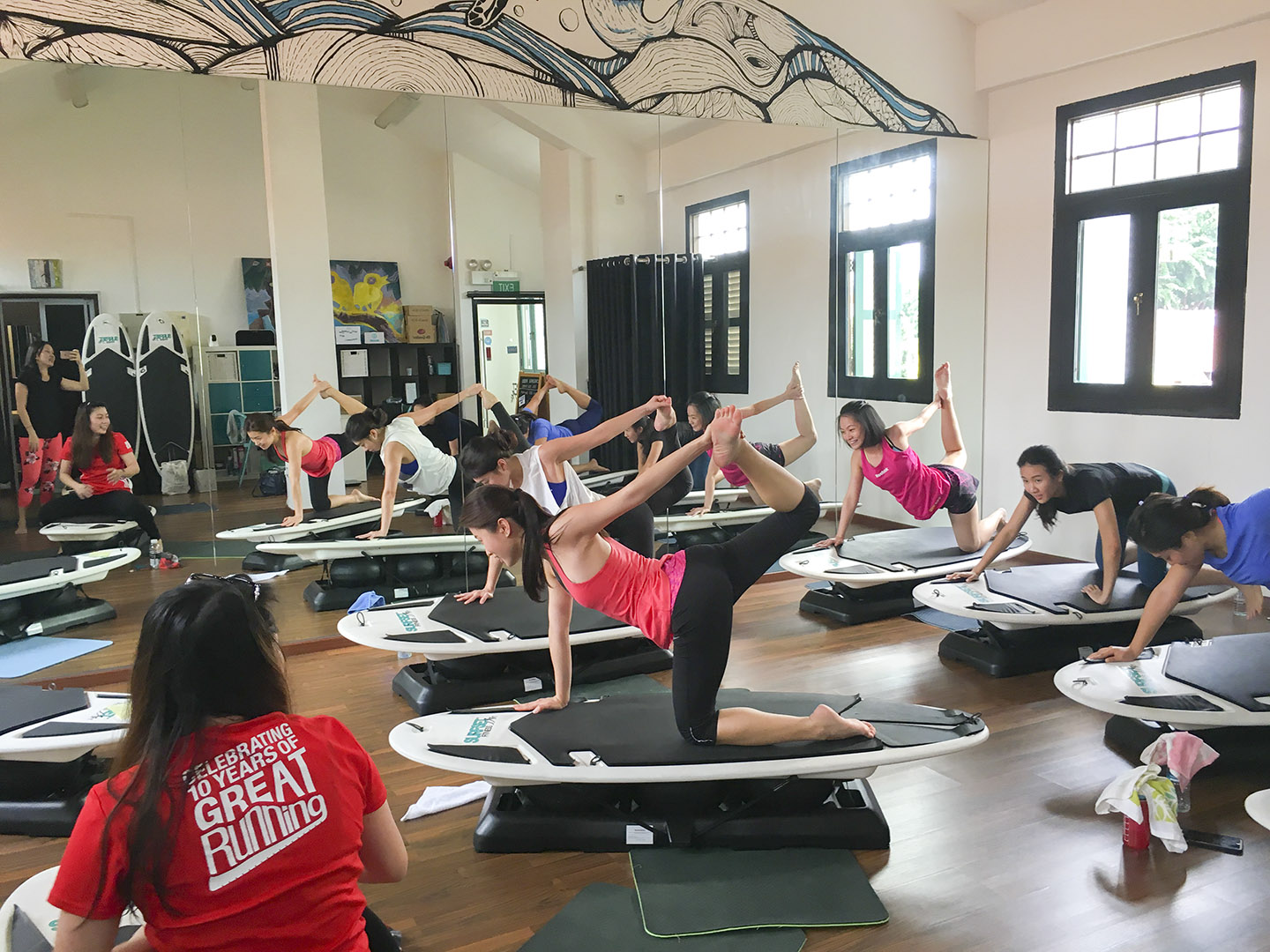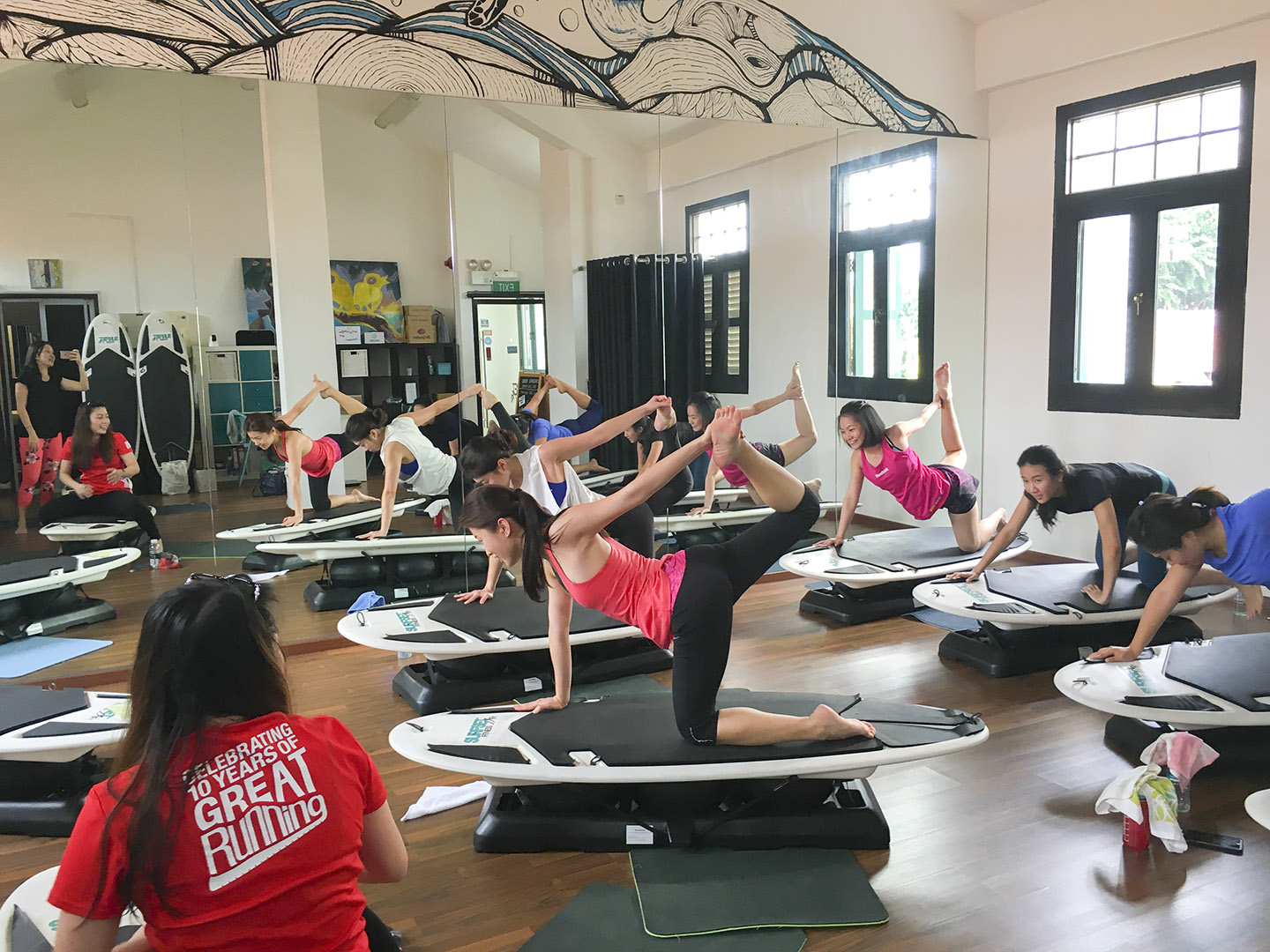 Dog pose variation while a sister was caught slacking off.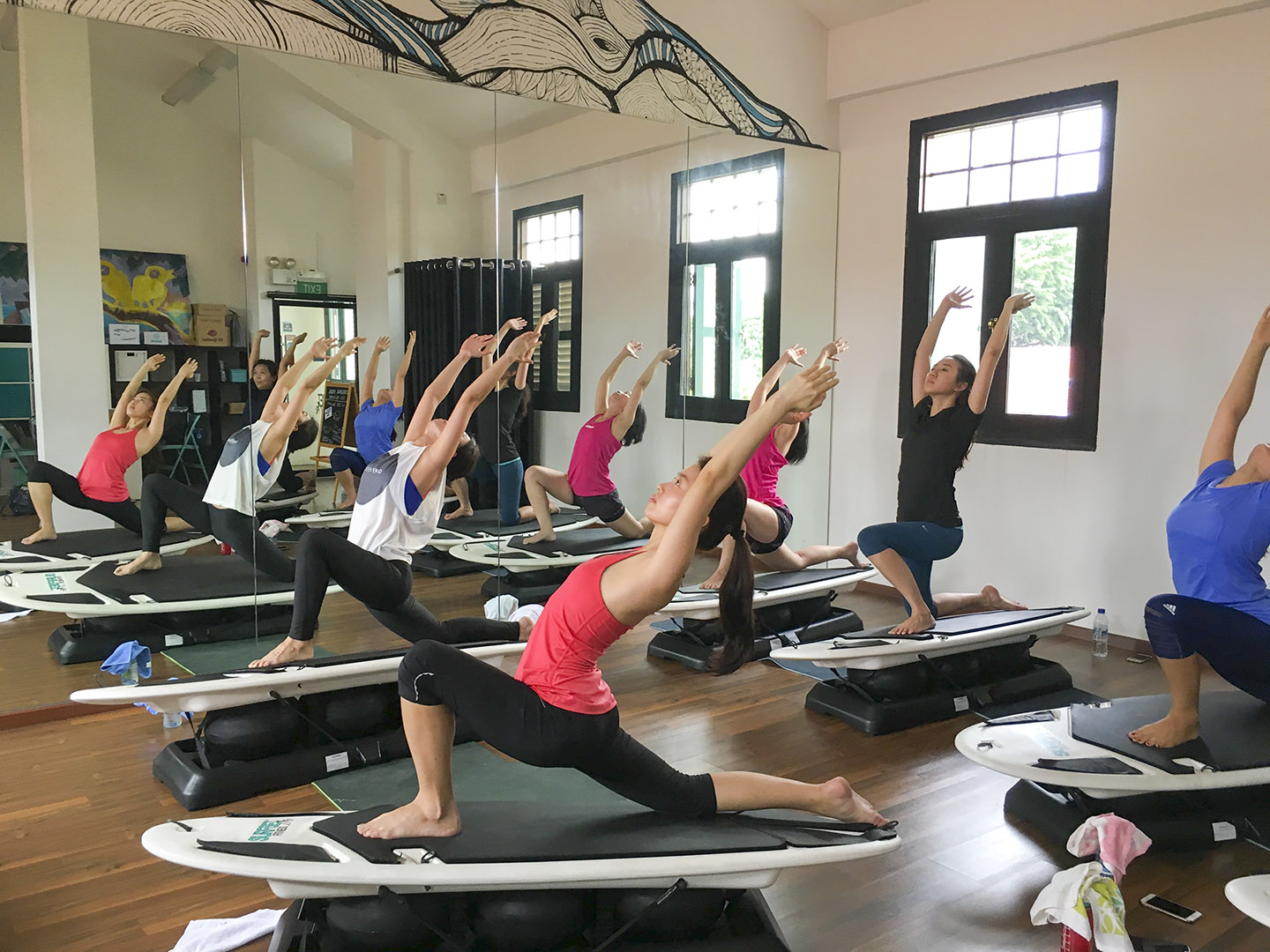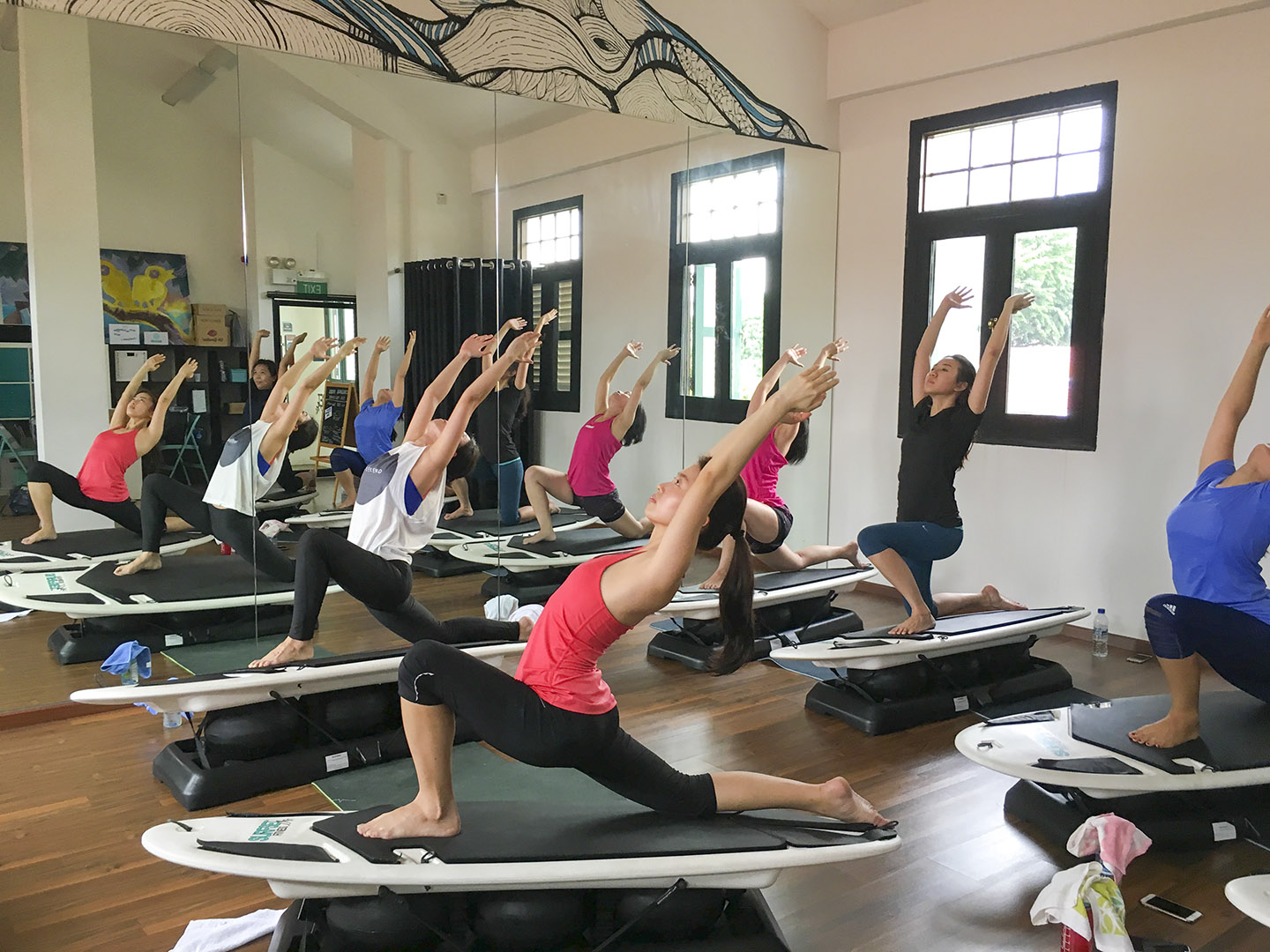 Practicing balance with some yoga – crescent moon pose.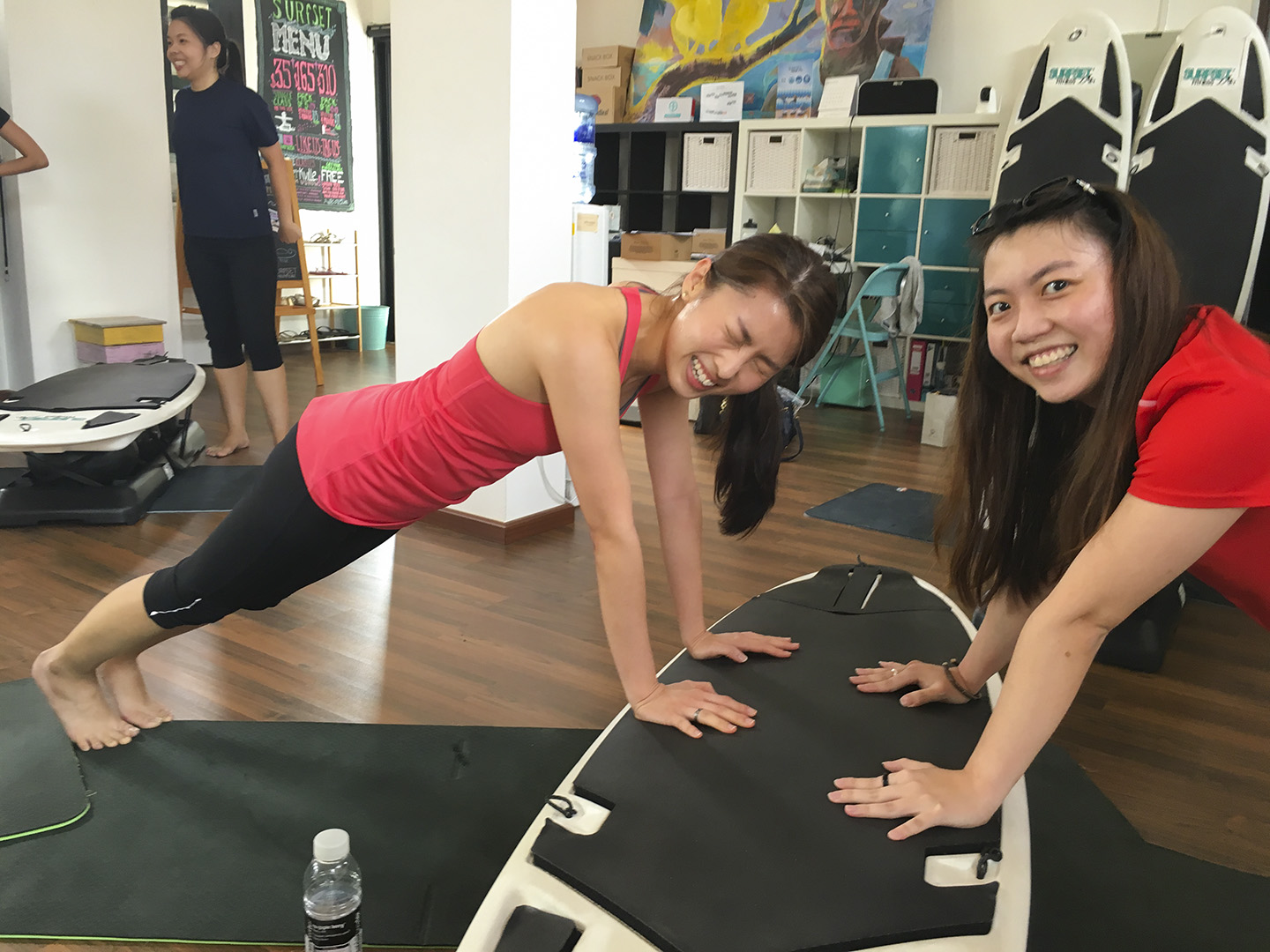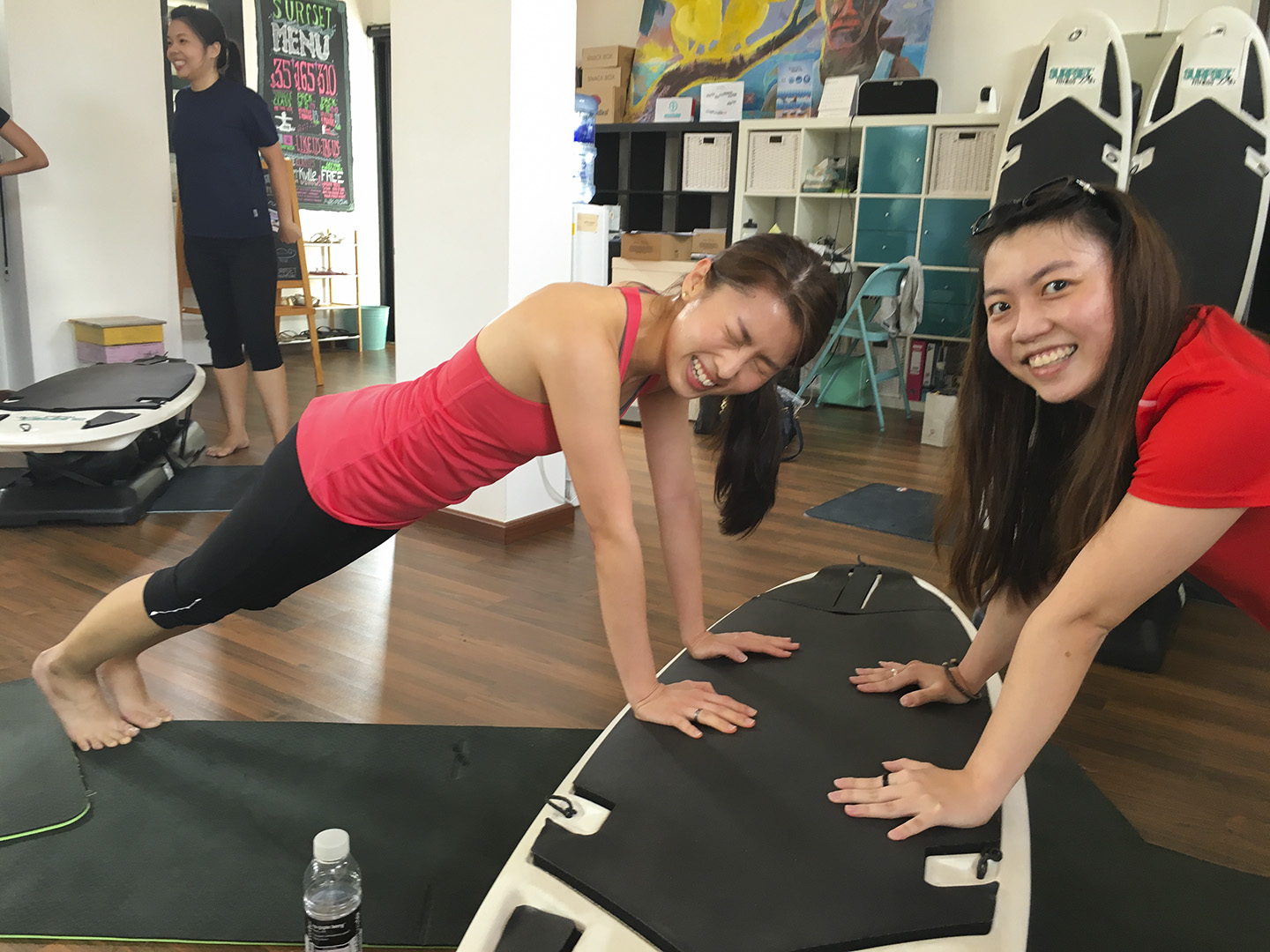 Yes, instructor, I'm having so much fun!
At the end of the class, it was time for some funky poses!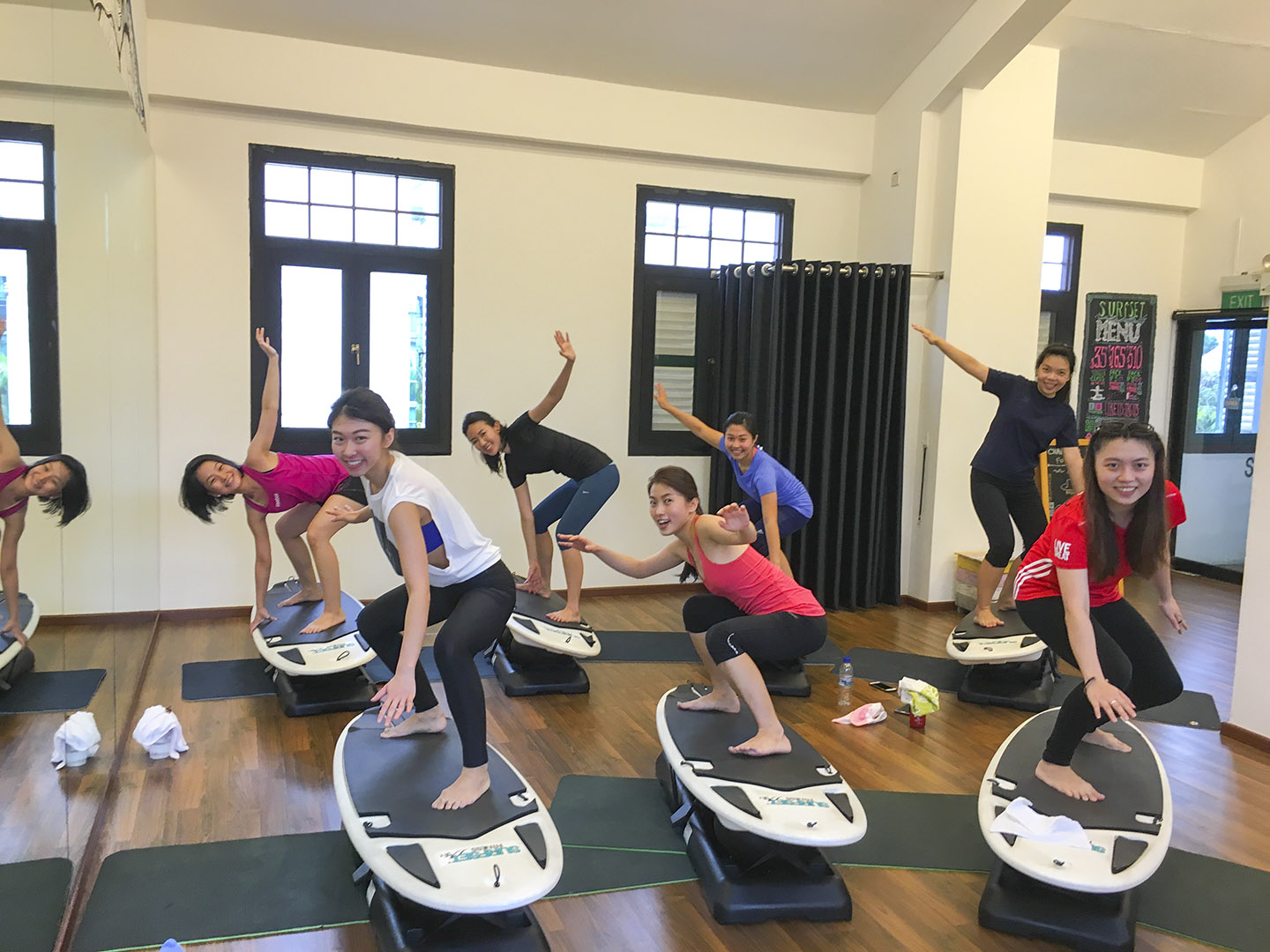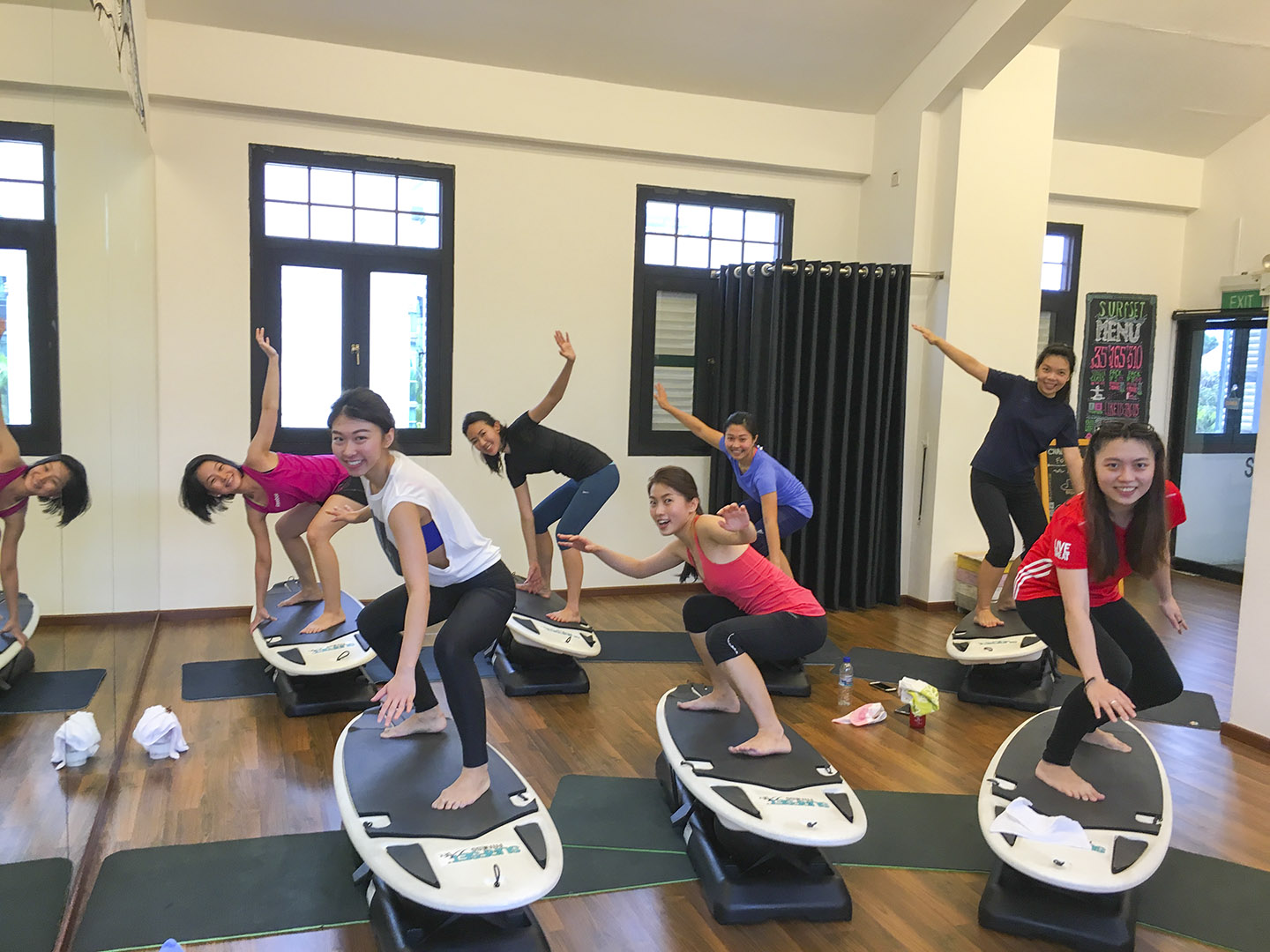 Hey sister go sister soul sister go sister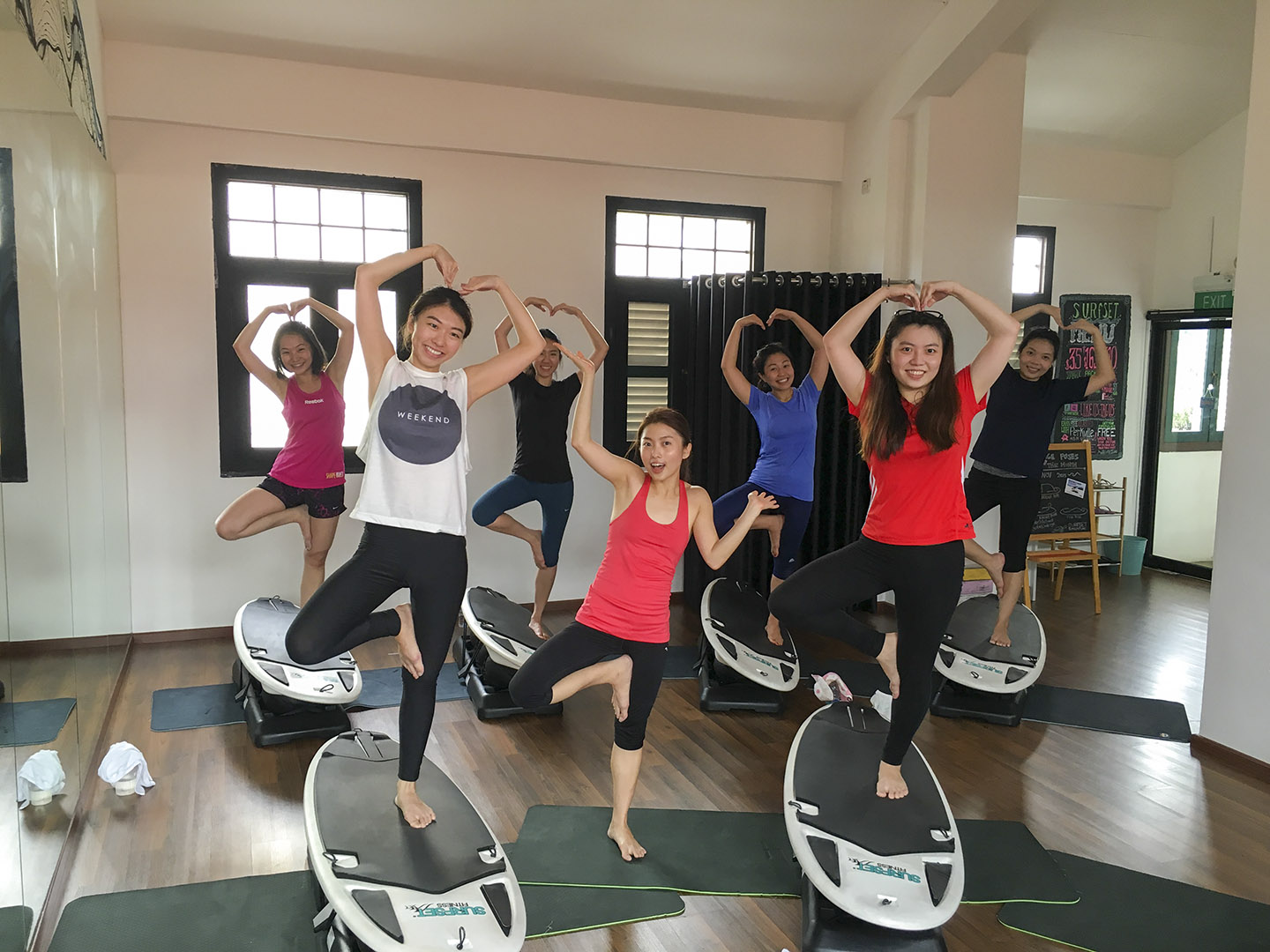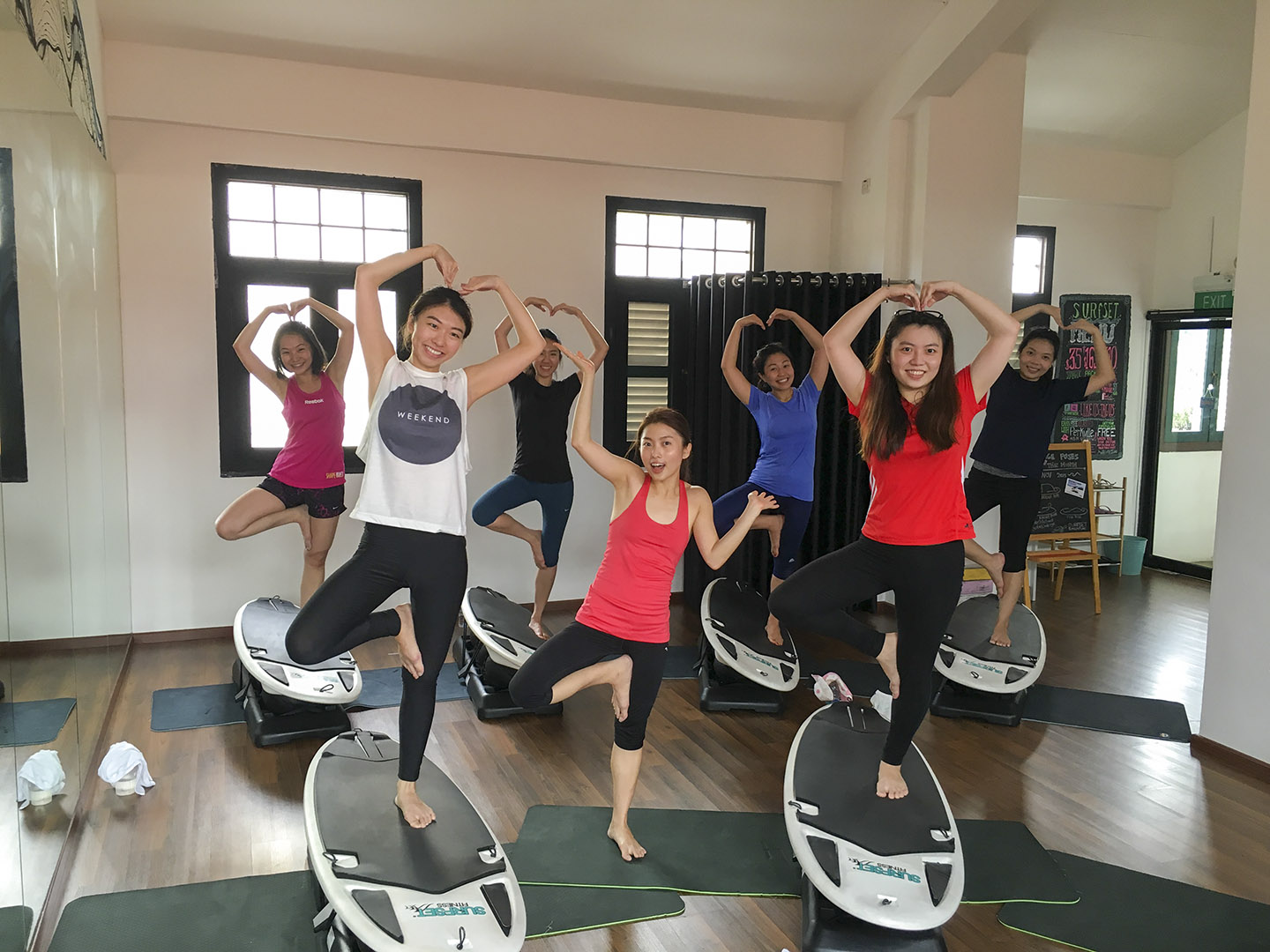 We love the bride!
"Not your mainstream bachelorette party," Cassandra said on Instagram after the class. You bet! We really love the idea of bringing the bridesmaid entourage and exercising together, then have the eating and drinking revelry after! Balance!
We really had tons of fun with you guys! A big thank you to the sisters – Rebecca, Bonnie, Yi Ting, Yile, Cheryl, and Jessy – and of course to the star of the class Cassandra! All of us at SURFSET Fitness Singapore wish you a happy wedding and a great marriage. Cheers!
https://www.surfset.sg/wp-content/uploads/2015/12/bachelorette-party-4-afterclass.jpg
1080
1440
SURFSET Singapore
https://www.surfset.sg/wp-content/uploads/2016/08/SURFSET-Fitness-Singapore.png
SURFSET Singapore
2015-12-05 16:38:17
2016-08-05 12:33:03
Bachelorette Party – Shake it up!