SURFSET at Paddles on Wave, PA Water-Venture ECP
We had lots of fun by the sea with you guys! A big thank you for all of you who turned up and gave our boards a go. Here are some snippets of what went down on Sunday during the Paddles on Wave event:
Bonus points if you caught sight of the girl chasing her runaway skateboard in the background!
For those of you not in the know, Paddles On Wave is a yearly event organized by PA Water-Venture East Coast Park. It's touted as a lifestyle beach carnival, and includes many sea and fitness activities such as kayaking and windsurfing. All for only $5!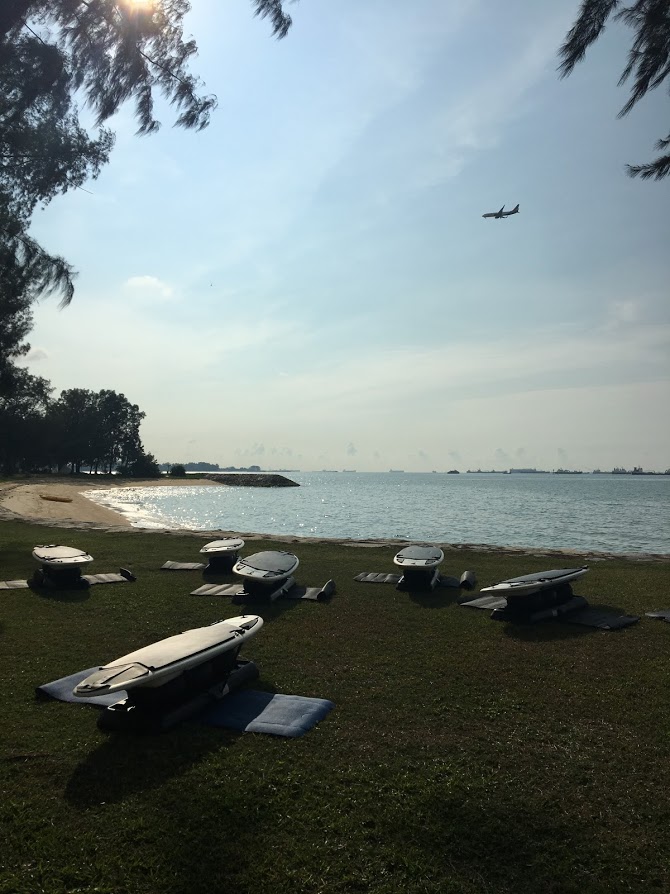 We were there early in the morning at 8 a.m. (early for Sunday, anyway), and set up shop on the grassy patch. Instructors-of-the-day were Shuyi and Gaz, all happy to be doing manual labour, especially Gaz.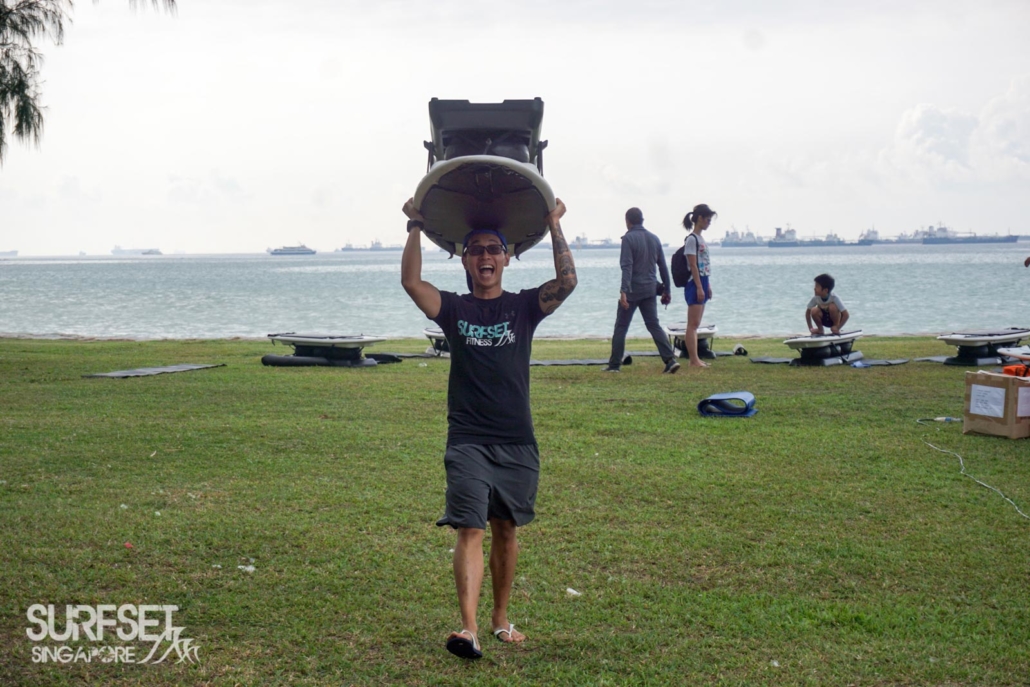 It definitely wasn't beach weather, what with all the grey skies and light drizzles. Nothing that would dampen our moods, though! At any rate, we appreciated the cooler weather. We all got sunburnt during our last time here in 2016. Like they say, silver lining!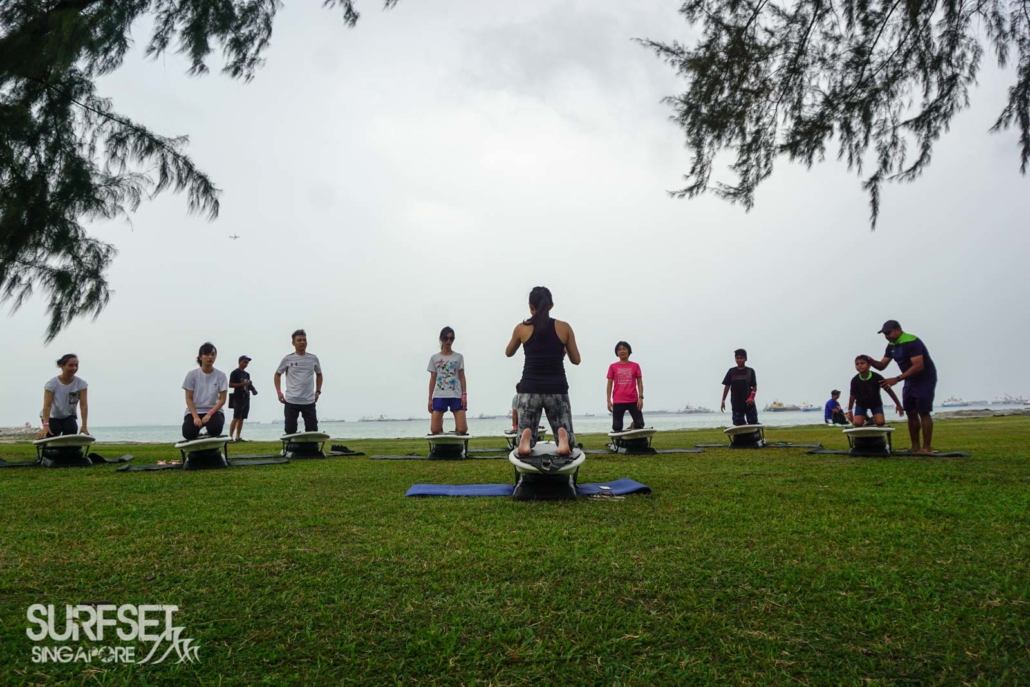 We ran shorter classes on the grass, and many of the participants were fresh off the boats (kayaks) and still dripping wet. We also ran our Signature SURFSET 1-minute Challenges, with a promise of winning free classes for those on the leaderboards!
The challenges:
Burpees (Harder on the board)
Catch the Wave
Surf Touch Reach
Kayak Paddle
We also got the beach-goers to get into our signature surfer moves and poses.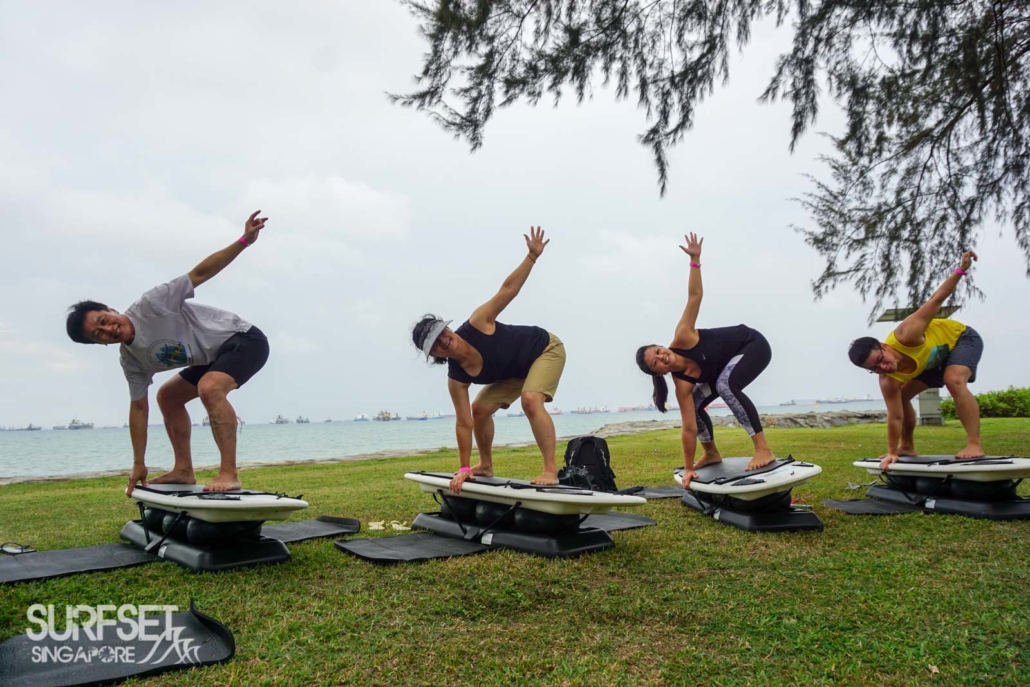 Participants were allowed to go topless, since we were at the beach anyway.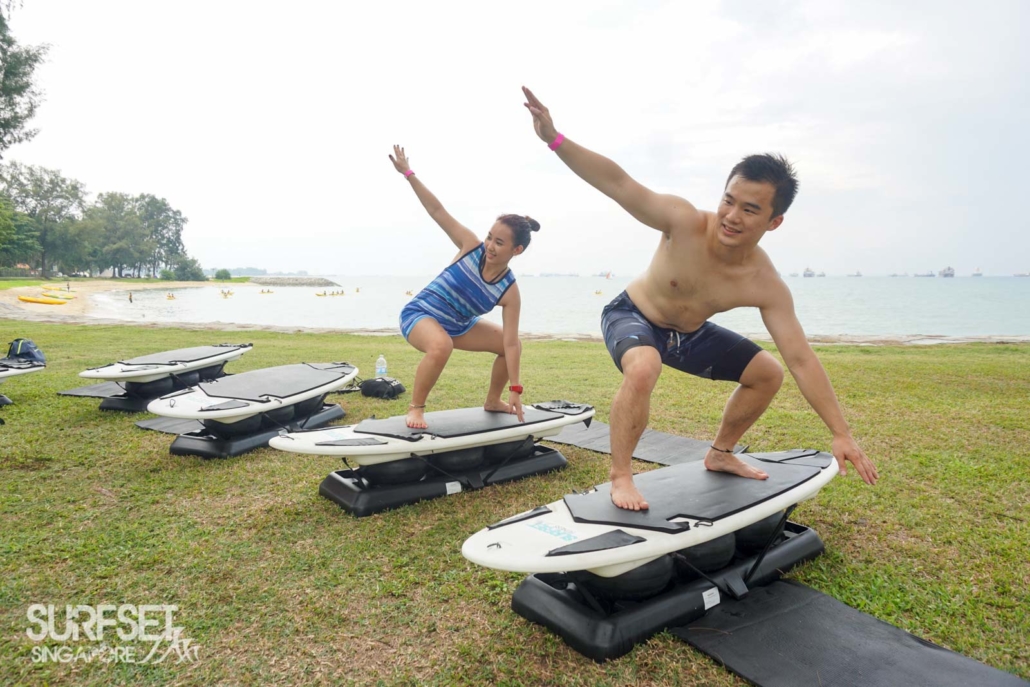 We always enjoy taken big group photos of participants on the boards, because it usually results in some chaotic moments. Here's one of them.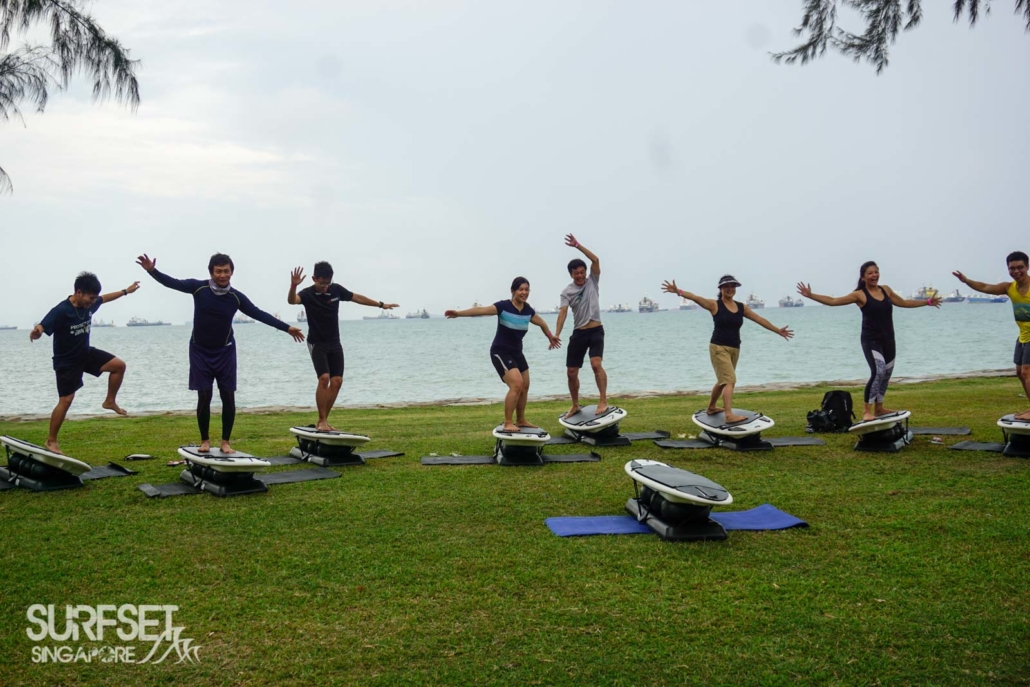 Then, there are those very well synchronized, everyone-balance-very-good type of shots.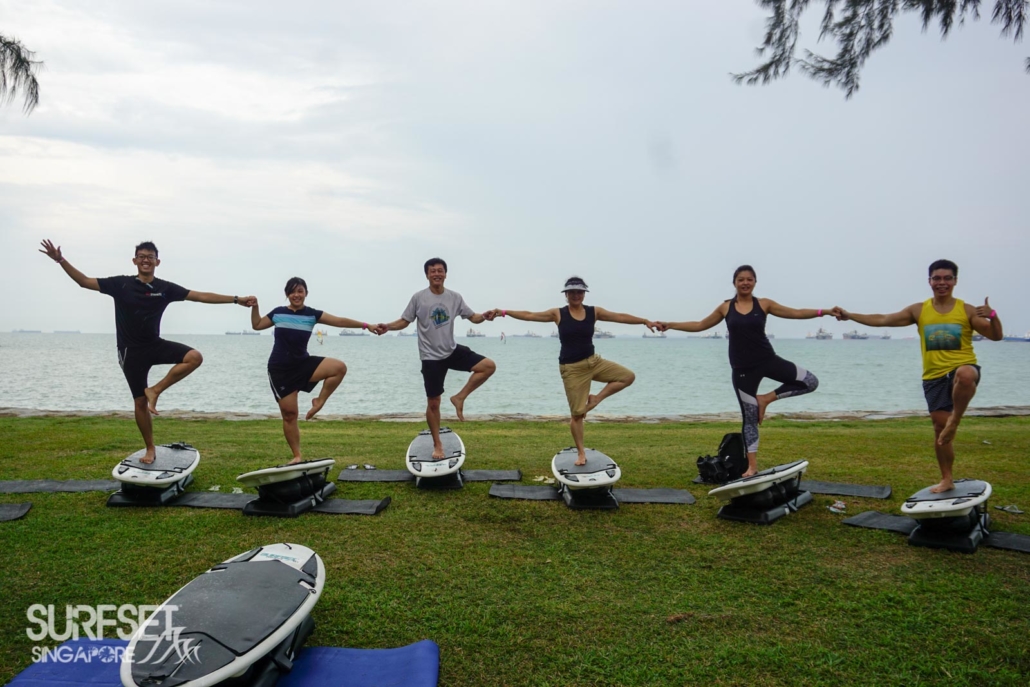 Yoga poses were also fun to do, especially with a partner.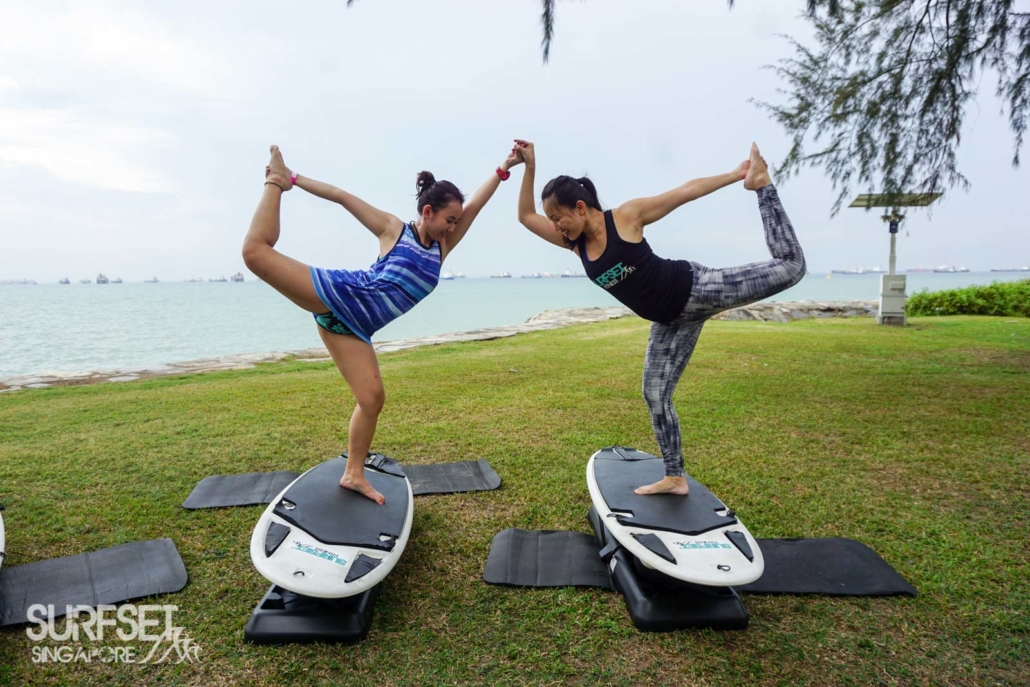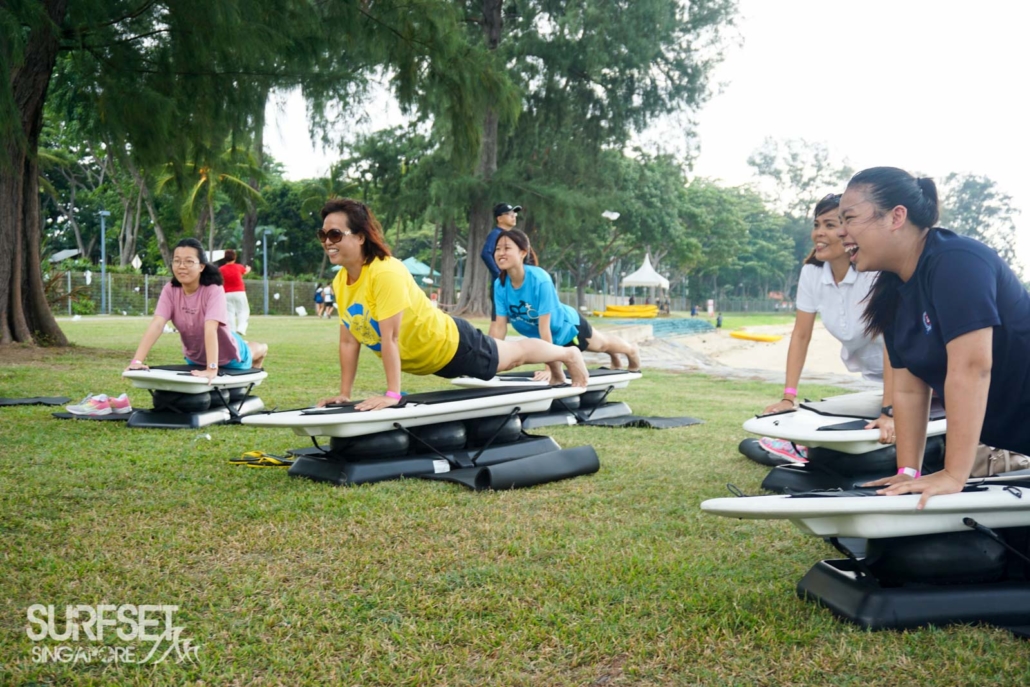 Kids were also welcome on board, and many of them turned up in the afternoon! In fact, a whole group of them joined us for one session.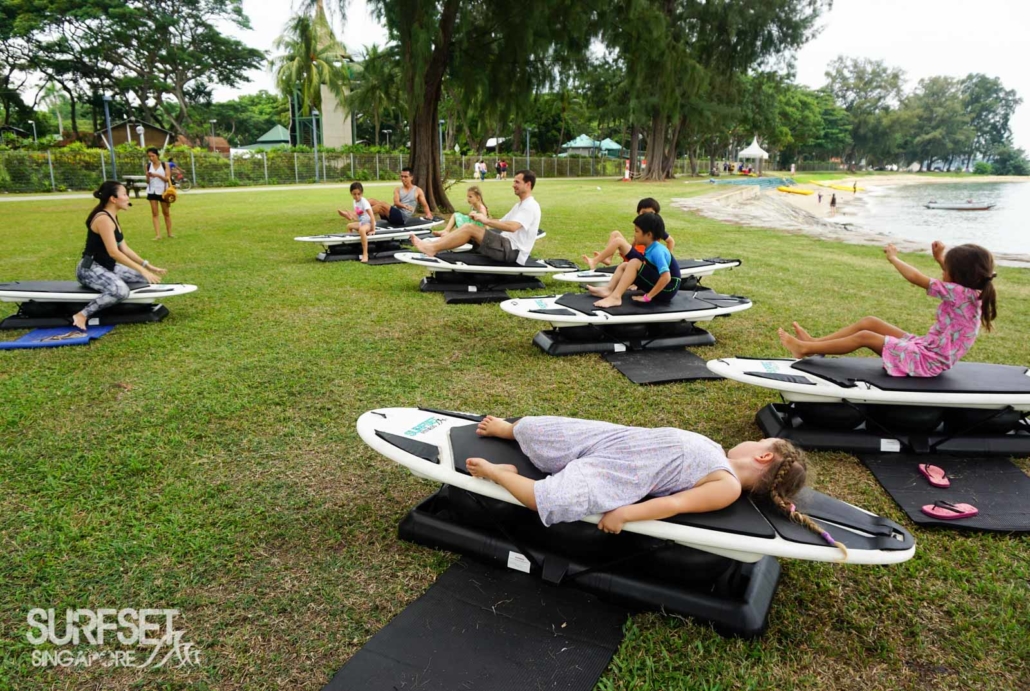 All in all, it was a great day with lots of happy faces. Thanks to all of you for coming down, and thank you for reading this.
To see more photos, check out our Event album on our Facebook page!
https://www.facebook.com/media/set/?set=a.1069563816536694&type=1&l=9d4f009445
–
We compress most of the images on this site for faster page loading. If you're in any of the photos and would like it in high res, just get in touch with us.
SURFSET Singapore has participated in many events. To see more about upcoming and past events, take a look at our events page. If you'd like for us to join your event, you only have to ask!
Our usual classes are held at our studio in Joo Chiat. Learn more about our classes here, and if you'd like to join us for sessions at the studio, you can book a class here.
https://www.surfset.sg/wp-content/uploads/2018/09/Paddles-on-Wave-2018-cover.jpg
900
900
SURFSET Singapore
https://www.surfset.sg/wp-content/uploads/2016/08/SURFSET-Fitness-Singapore.png
SURFSET Singapore
2018-09-07 16:16:21
2023-06-09 23:35:46
SURFSET at Paddles on Wave, PA Water-Venture ECP