Here's another media mention to add to the list! Lifestyle Asia wrote about SURFSET Singapore as a way to get your adrenaline pumping.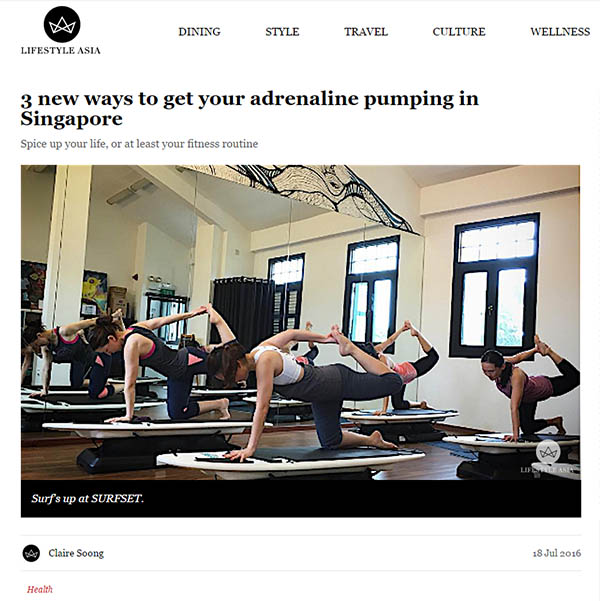 It's an article about getting excited for new challenges and switching up an exercise routine, or as we like to say, shake up your workout! We're not the only ones listed – there's Katapult Trampoline Park, which sounds real bouncy, and Bodytec, which sounds electric. We gotta get our SURFSET Fitfam to go try these out one day!
About SURFSET, the article touches briefly about why SURFSET is great for you. We found this quote particularly interesting.
those that are concerned about developing a bulky build needn't worry; as a result, members are long, lean and strong.
Thanks for noticing, Claire.
https://www.surfset.sg/wp-content/uploads/2016/08/SURFSET-on-Lifetstyle-Asia.jpg
601
600
SURFSET Singapore
https://www.surfset.sg/wp-content/uploads/2016/08/SURFSET-Fitness-Singapore.png
SURFSET Singapore
2016-07-20 10:41:38
2016-09-02 13:59:01
SURFSET mention on Lifestyle Asia