Mummyfique: 5 Reasons Why Mums Should Try SURFSET
Calling all mummies! Read this article!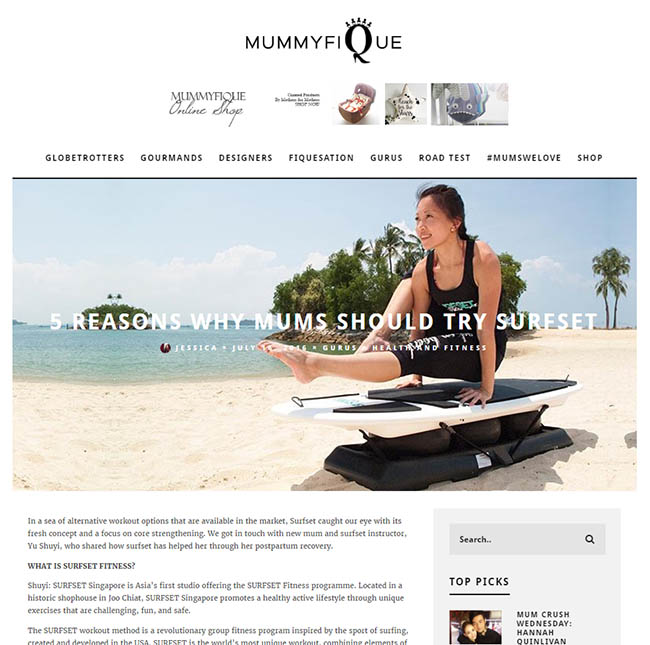 Mummyfique just ran a feature on SURFSET Fitness, and in particular, on our instructor Shuyi. Shuyi's a new mum (not that new anymore, if you ask us), and we've all seen her fitness journey with SURFSET through pregnancy and into motherhood. She's an inspiration to our SURFSET Fitfam, and it's great to see her recognized by Mummy-centric publications like Mummyfique! Disclaimer: this is NOT written by Shuyi.
What's Mummyfique?
Here's what they say: A chic mothers-led editorial meets e-commerce digital destination aiming to inspire and empower. By Mothers, For Mothers.
In this article, Shuyi talks about why SURFSET is so good for you, why it's good for mothers, and whether it's suitable for pregnant women (answer: ask your doctor). There's also a list of 5 very compelling reasons why SURFSET is such a good alternative workout.
We also liked the photo of Shuyi, great with child.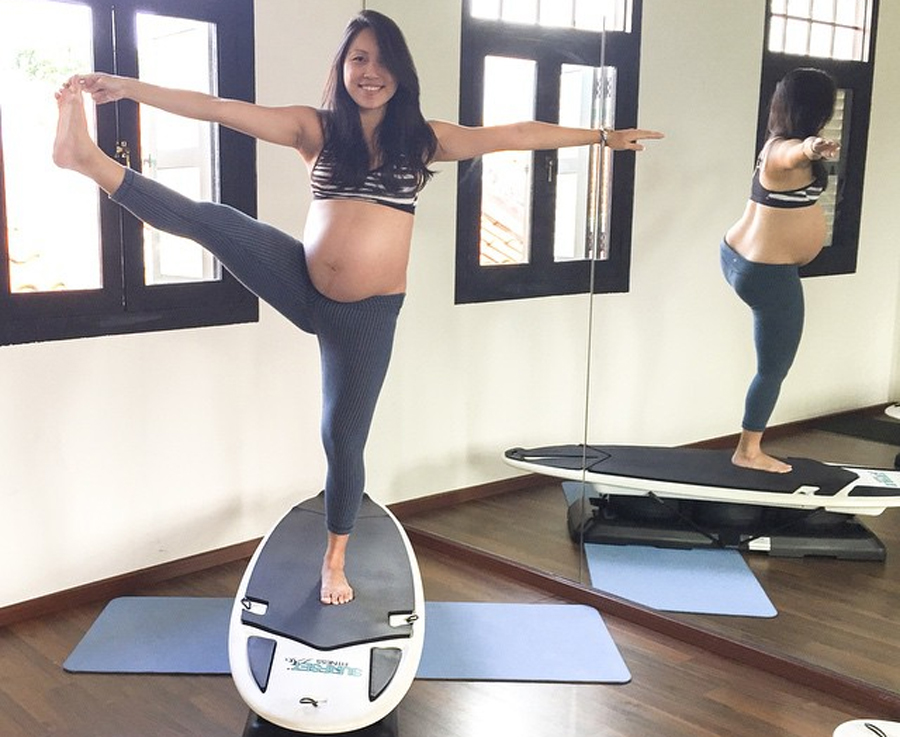 We often have participants wondering how Shuyi got back into shape so fast after her C-section. For your reference, here's a photo of Shuyi, 2 months after giving birth:
Sure the Cardio Hustle helped. But she was doing SURFSET practically everyday! Ultimately, the credit doesn't go to the workouts she was doing, but to her own determination, dedication, and perseverance.
And we think that is what it all boils down to! Mummies are superbeings, and fit moms are fit superbeings!
Inspired? We hope so! If you're a mummy or mummy-to-be and would like to arrange a private group or one-on-one session with Shuyi or any of the instructors, get in touch with us! We've had many other ladies joining us for SURFSET sessions pre- and post-natal, so we know what to do. See you on the board!
https://www.surfset.sg/wp-content/uploads/2016/08/SURFSET-Mummyfique.jpg
645
650
SURFSET Singapore
https://www.surfset.sg/wp-content/uploads/2016/08/SURFSET-Fitness-Singapore.png
SURFSET Singapore
2016-07-18 16:43:56
2016-08-06 17:00:25
Mummyfique: 5 Reasons Why Mums Should Try SURFSET