SURFSET at Asia Xpedition 2016, Suntec
Mummy! It's over!
Once again we brought our boards out-and-about, this time to a big exhibition hall in Suntec Exhibition and Convention Centre. We were there for Asia Xpedition, a sports and travel fair focusing on adventure. We thought it was a great way to do many activities in one day – at the fair you could do archery, climb a rock wall, bounce on a trampoline, pole dance, ride on a bmx bike, and shoot rubber balls out a paintball gun. Awesome? You bet.
Of course, you could also hop on our boards and start sweating!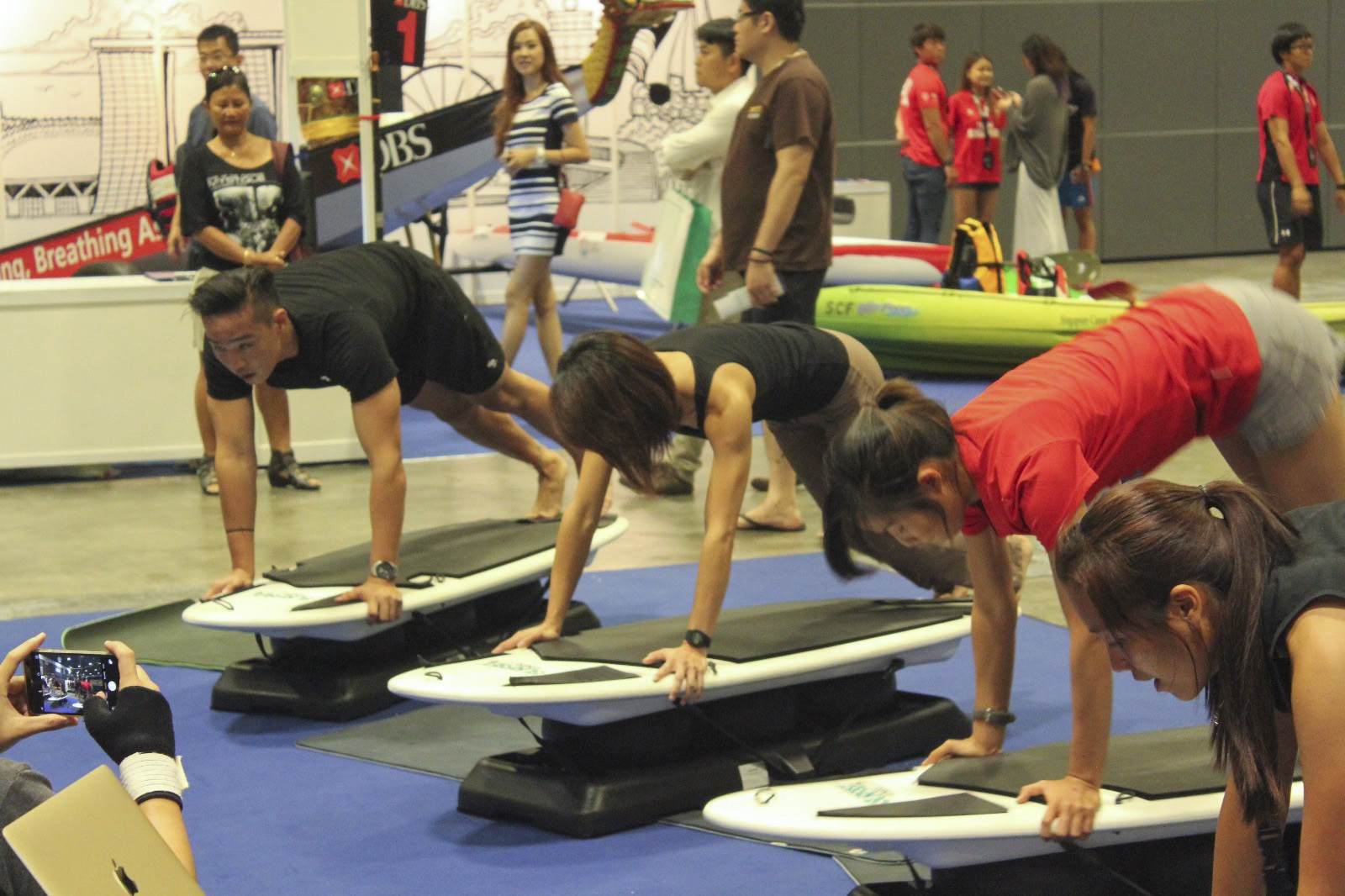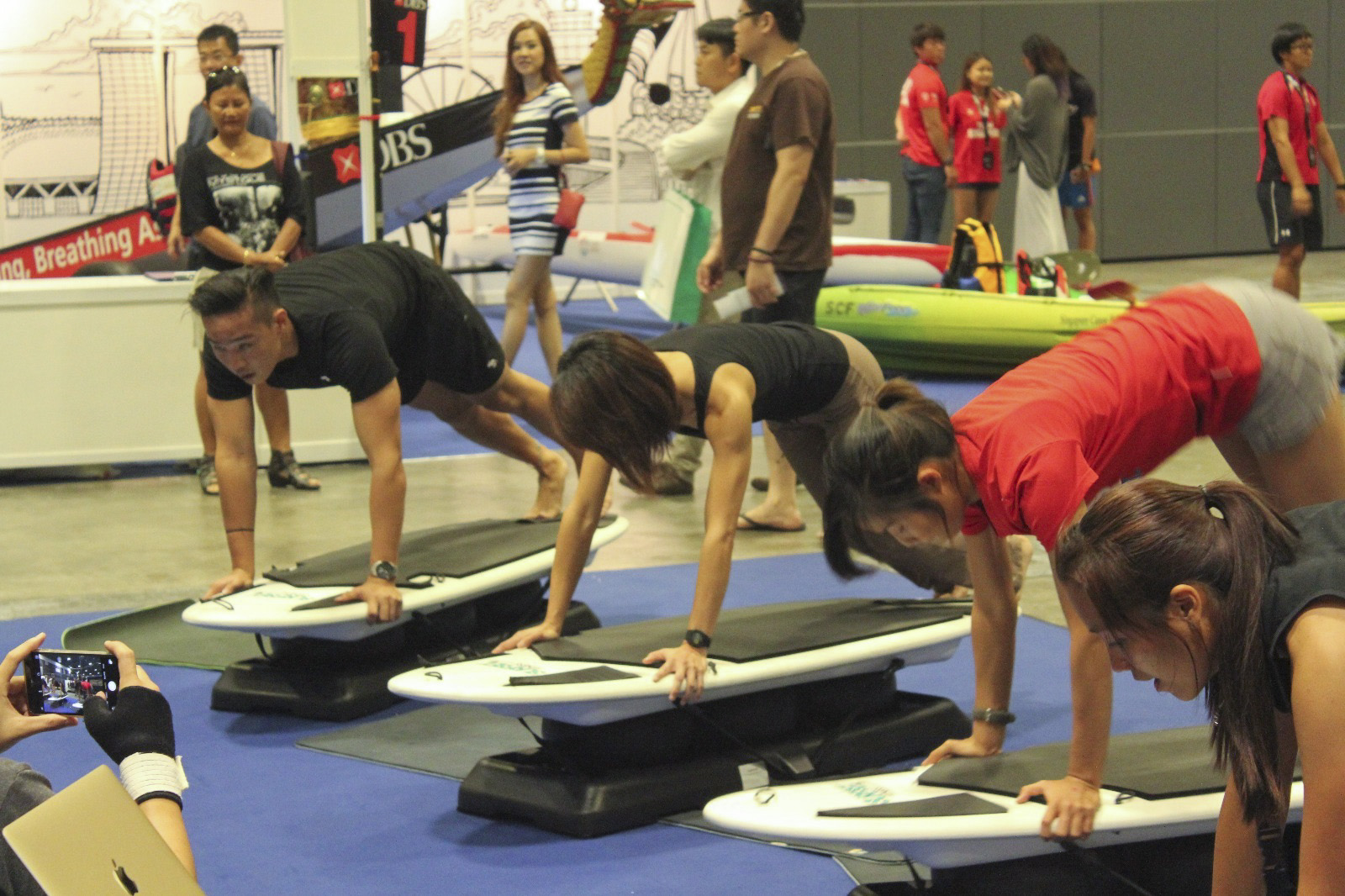 We got a pretty big booth at the event, with enough space for five boards, and a little stage for the instructor board so that we could hold classes. We also made a nice little backdrop with our logo so people would know who we are, and take photos in all sorts of cool poses. It looked like this: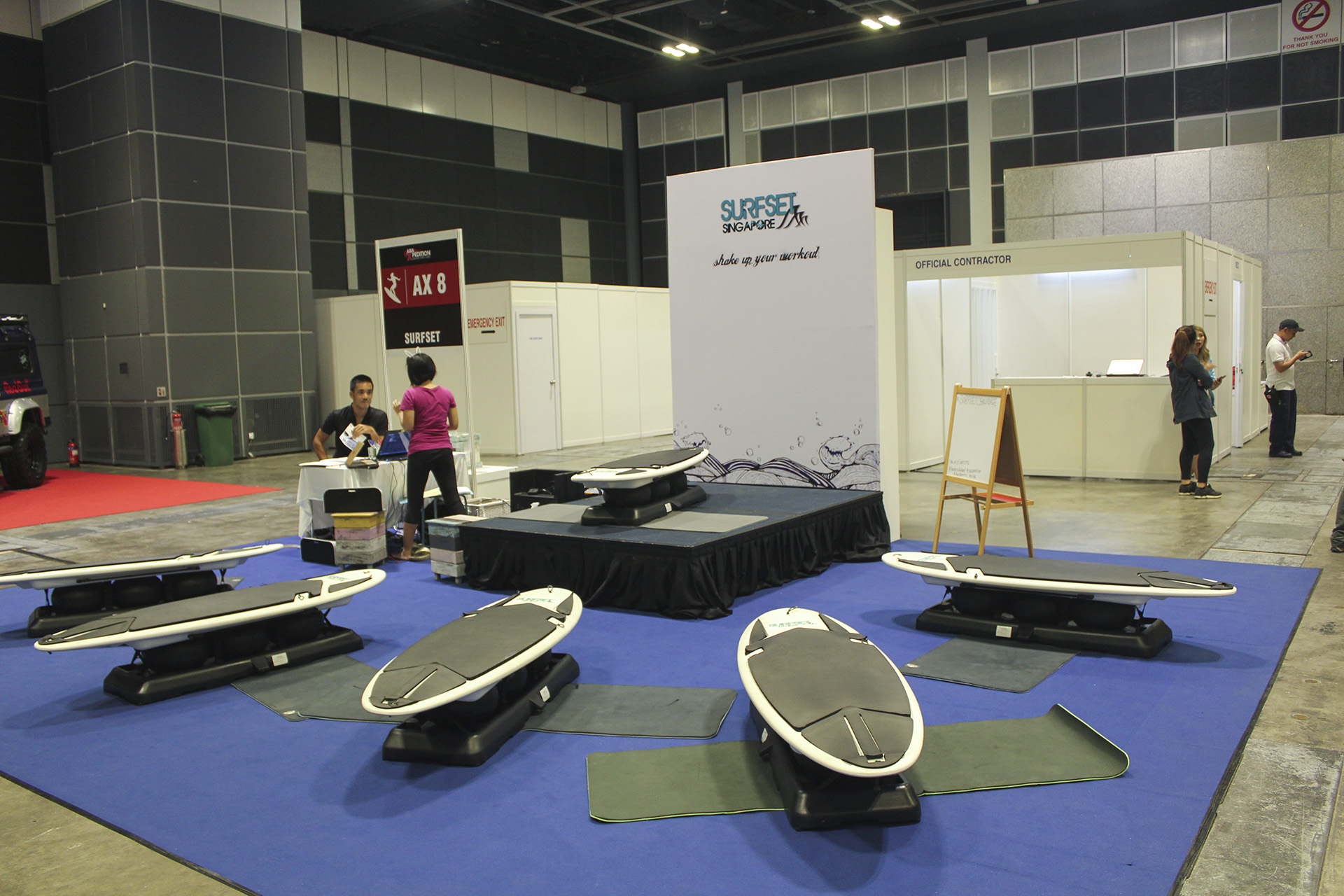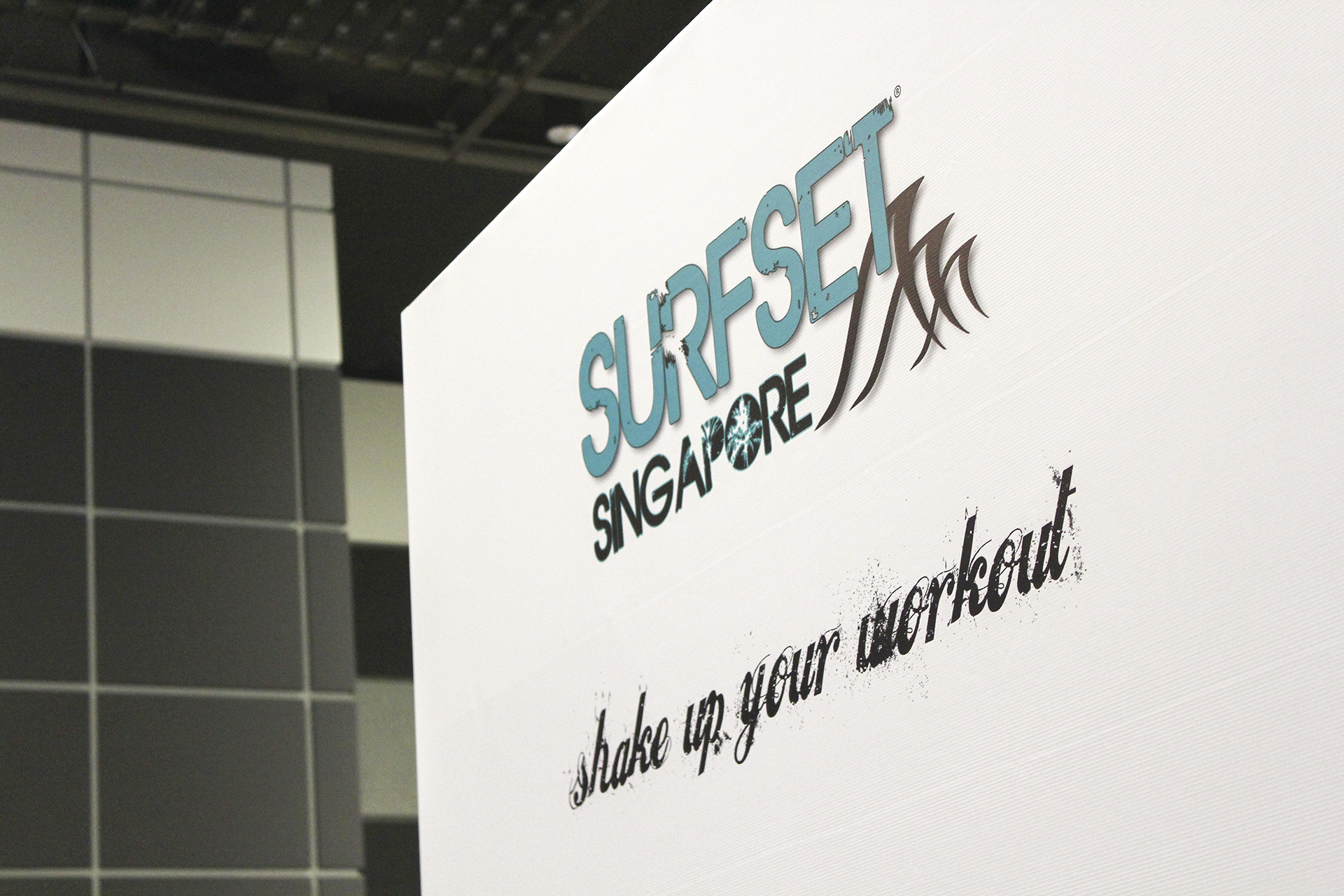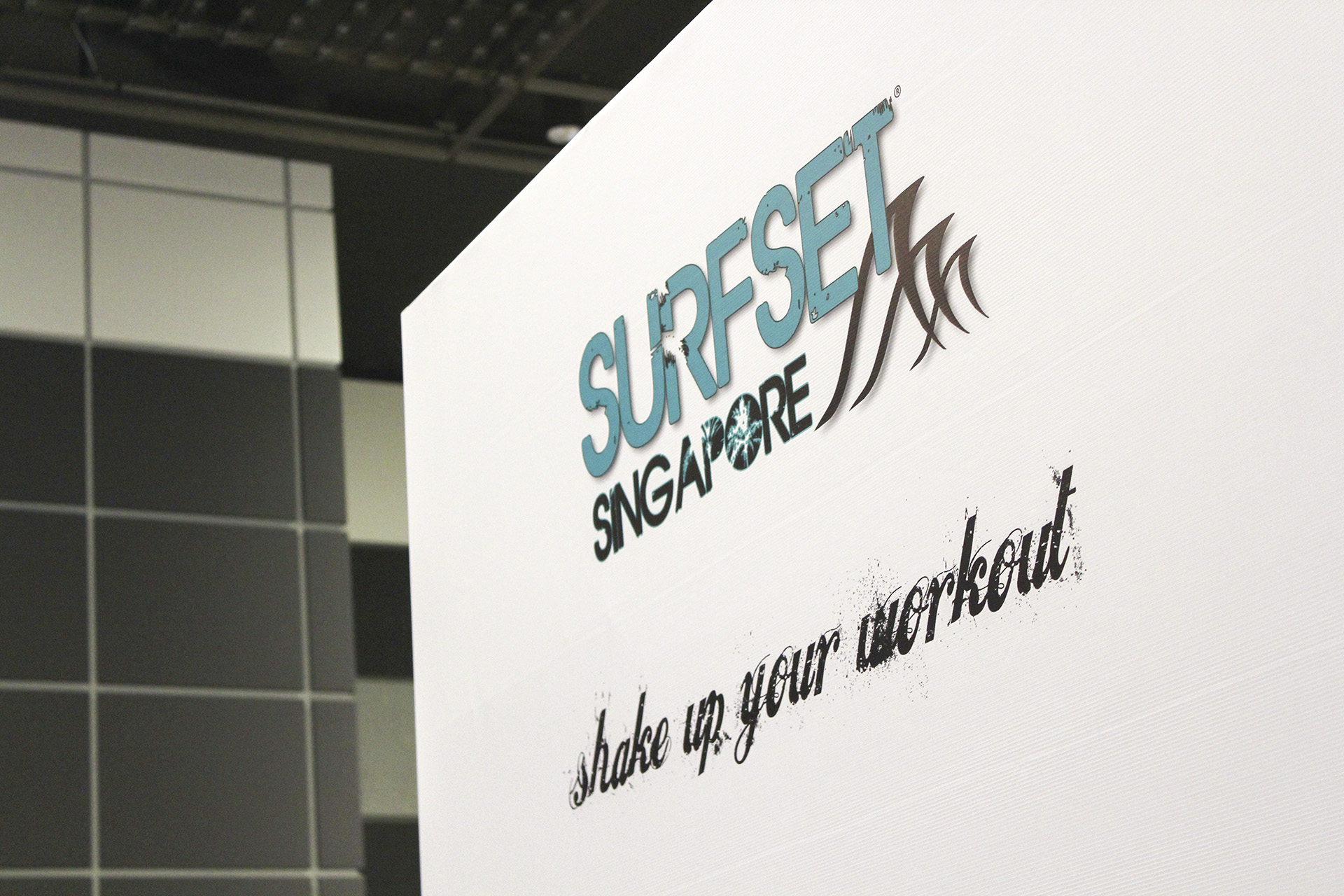 Somehow, everyone just ended up taking photos in a banana boat pose…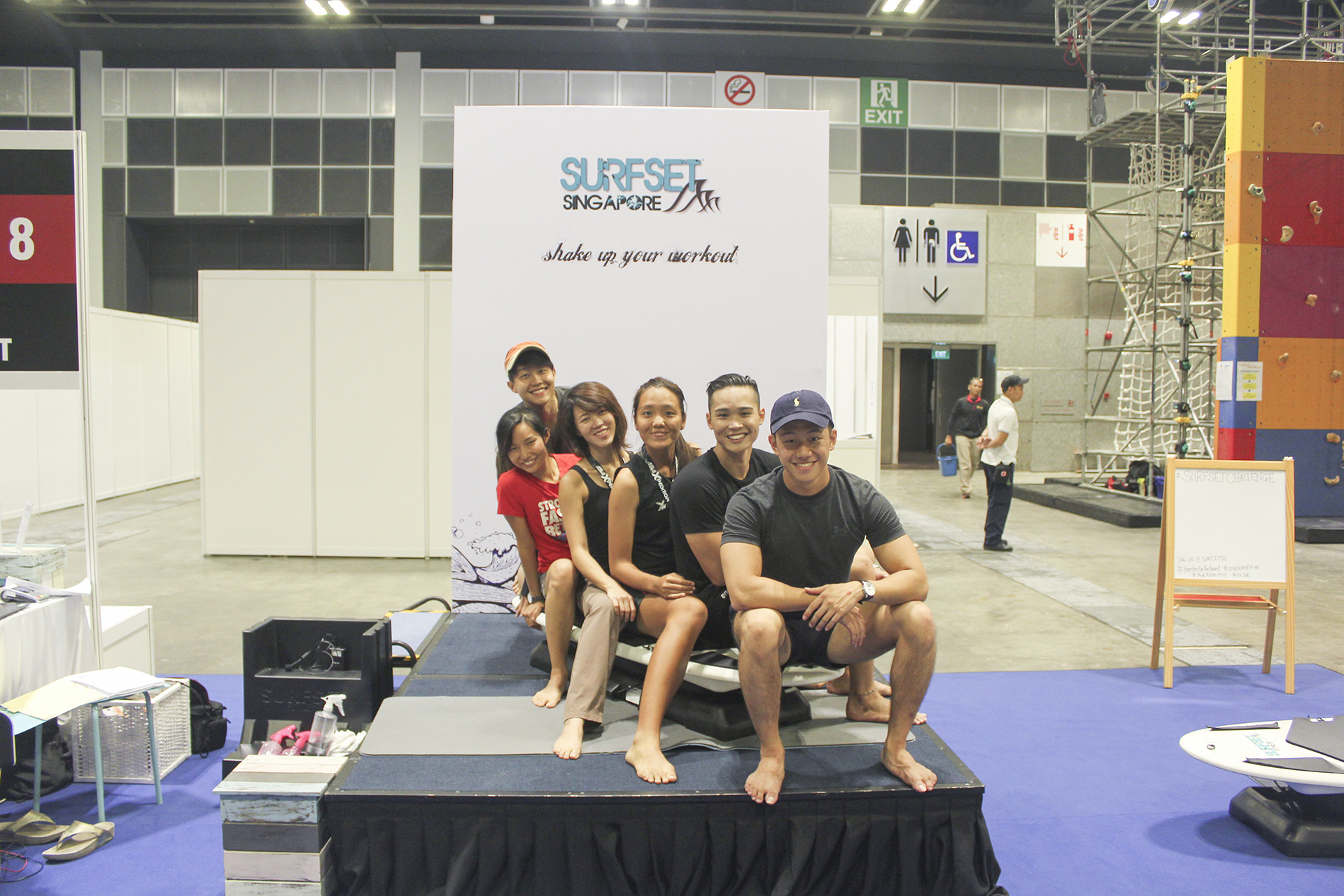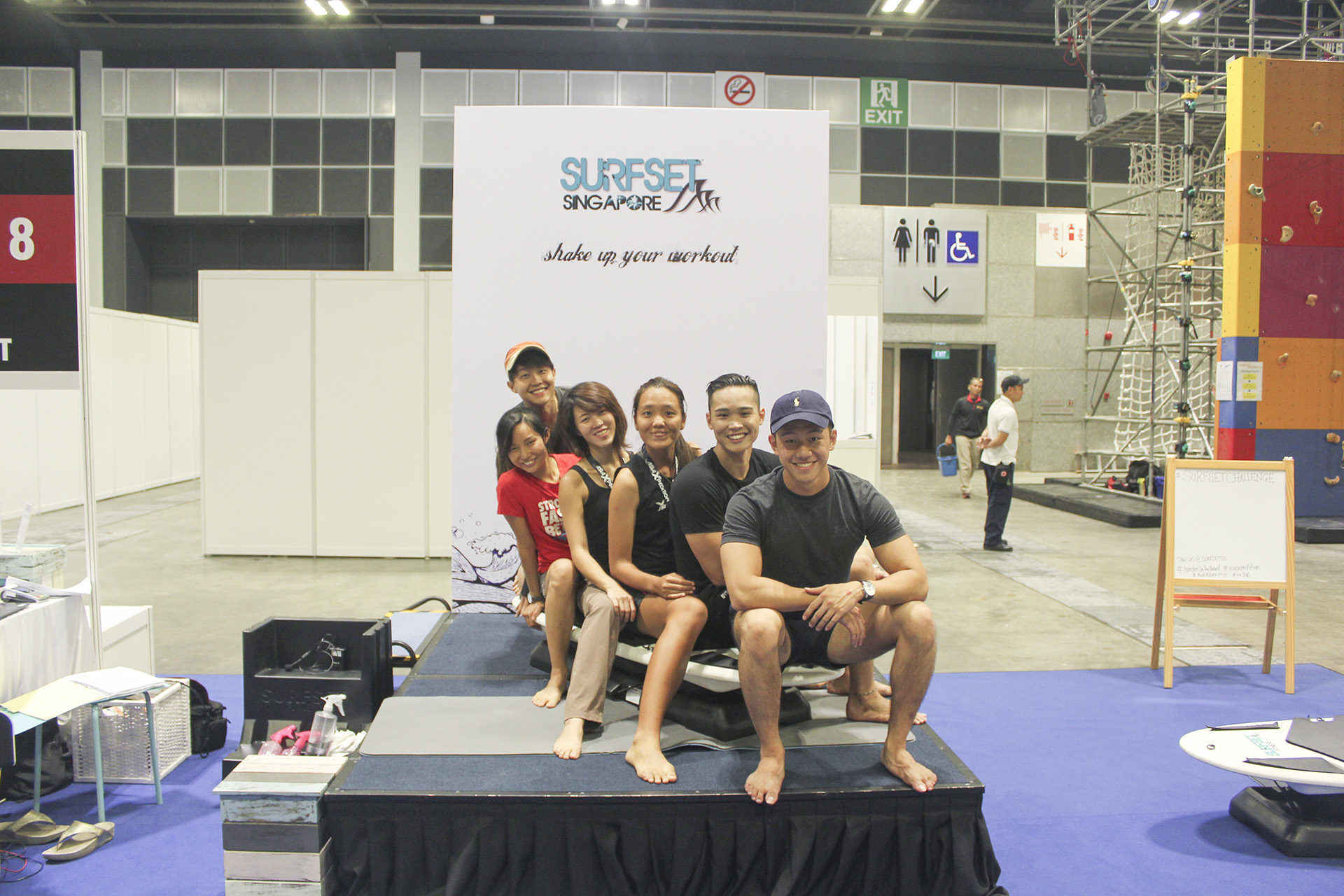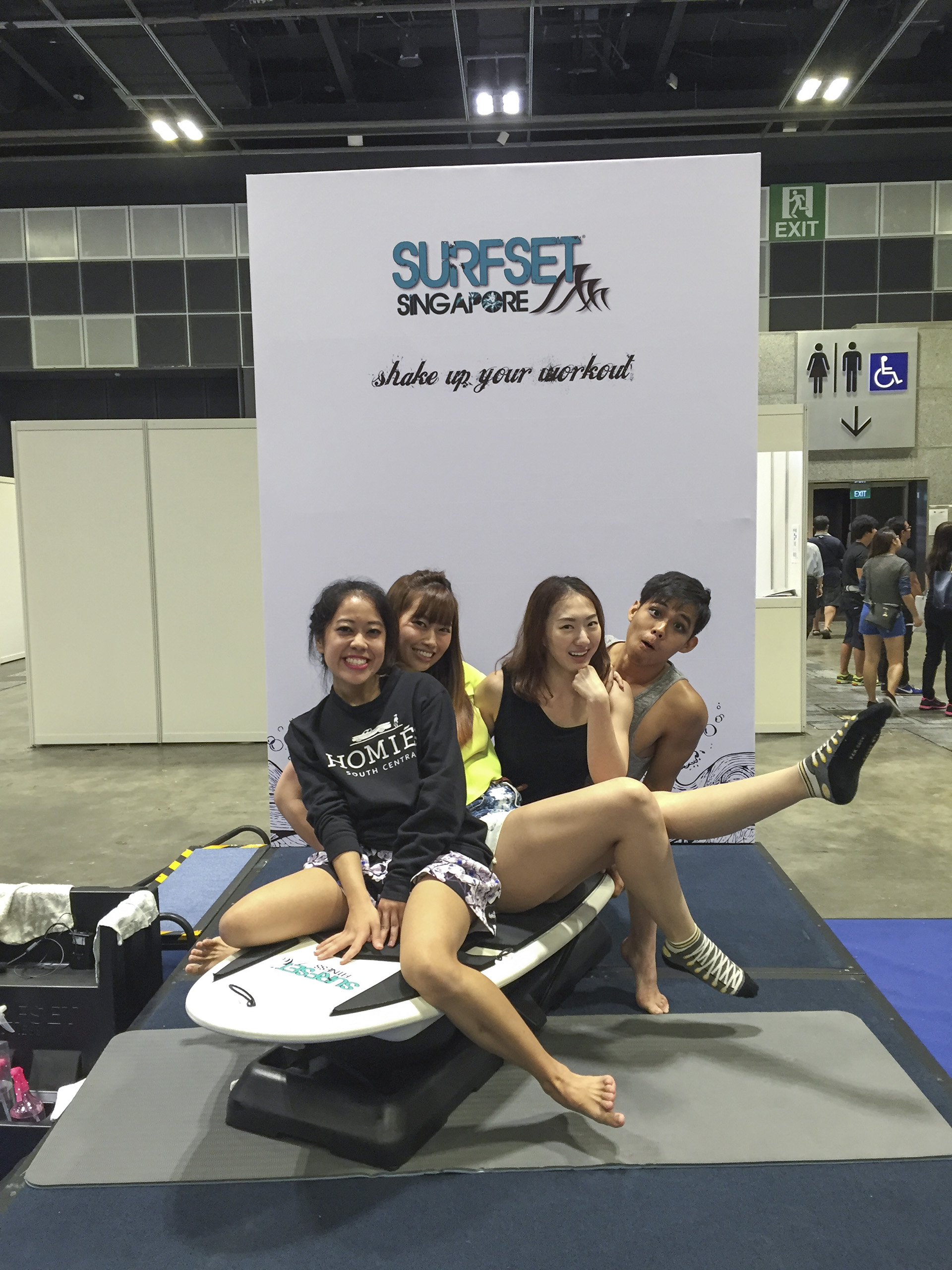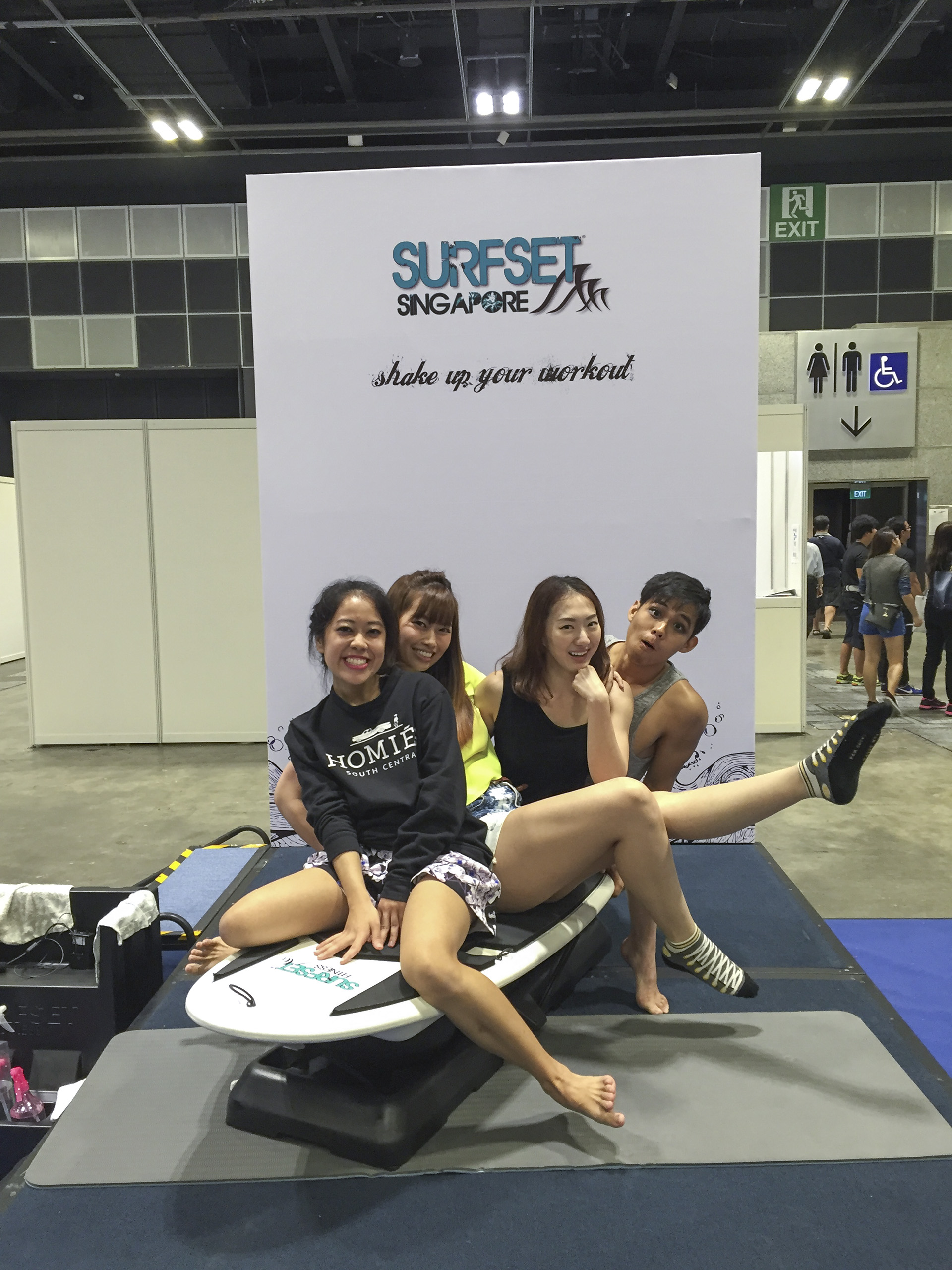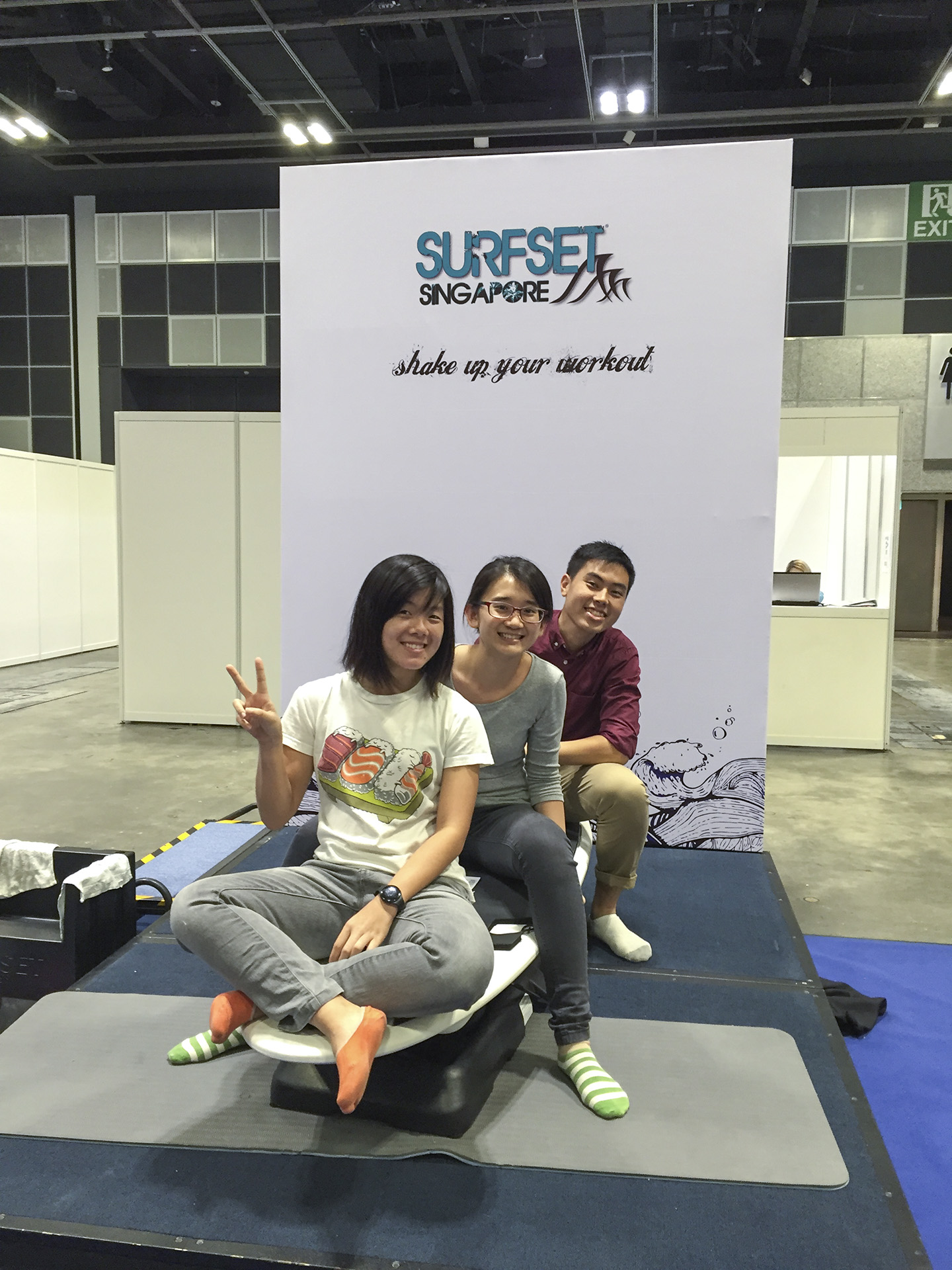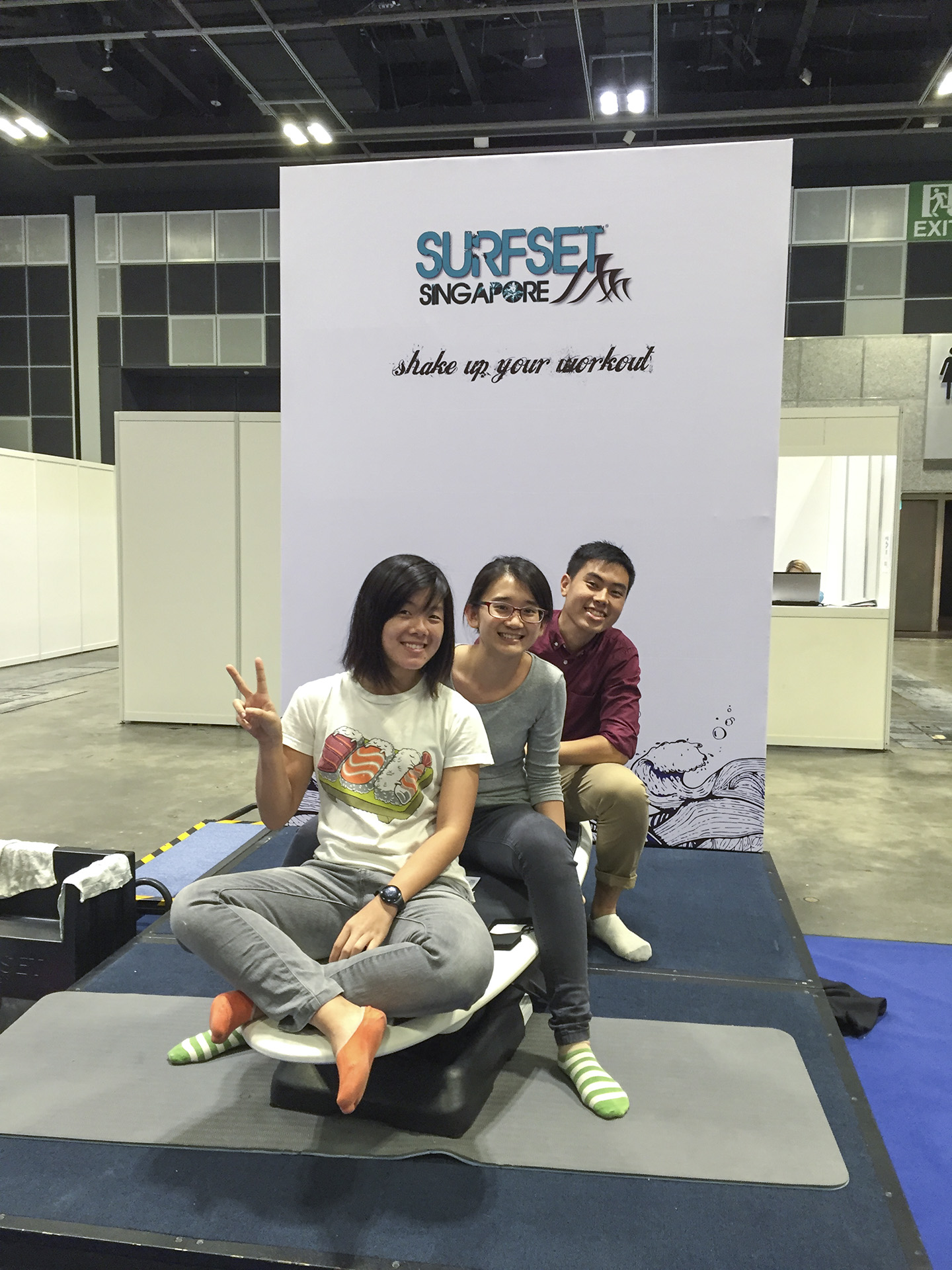 OK, we had some cool poses as well.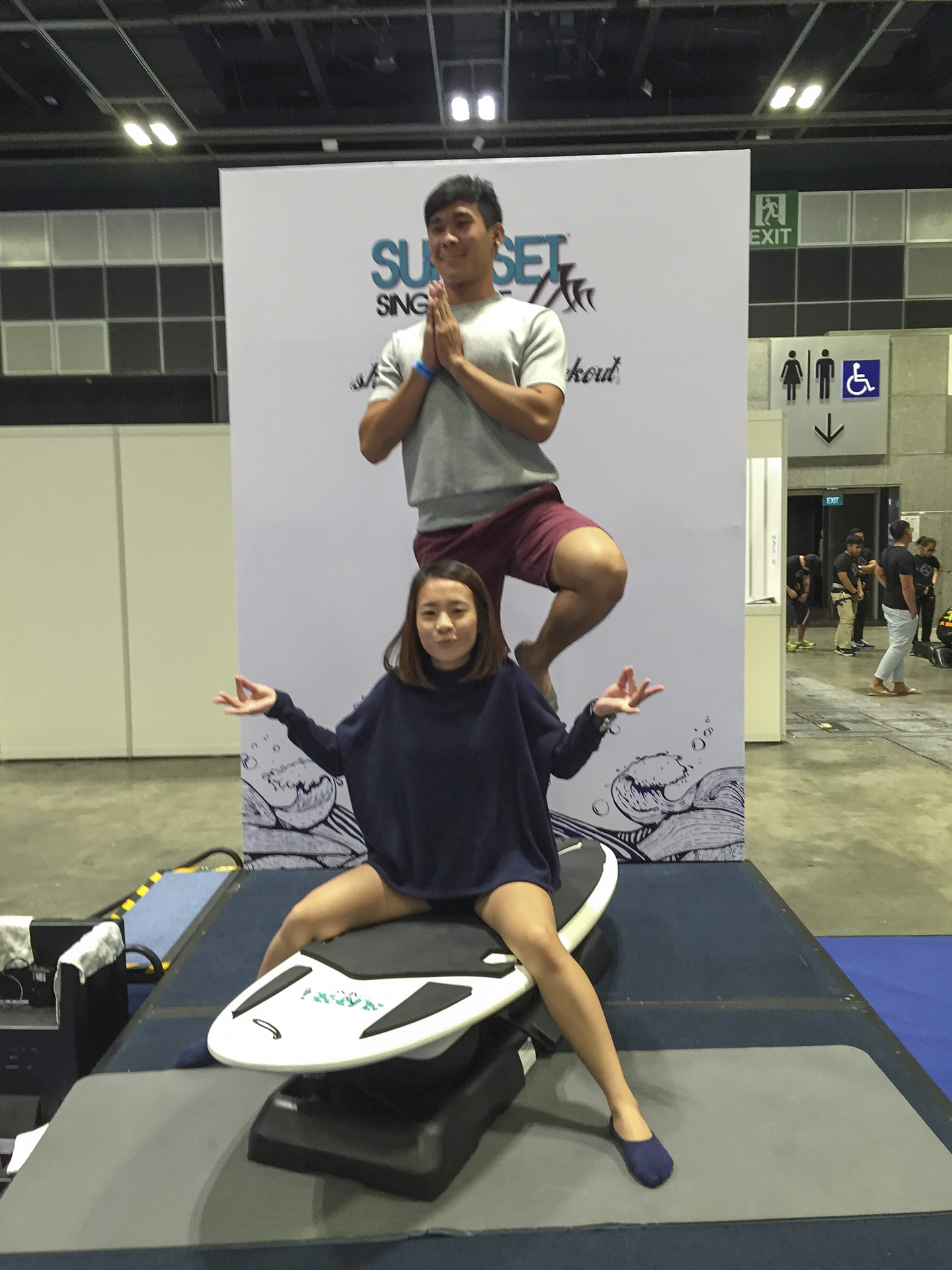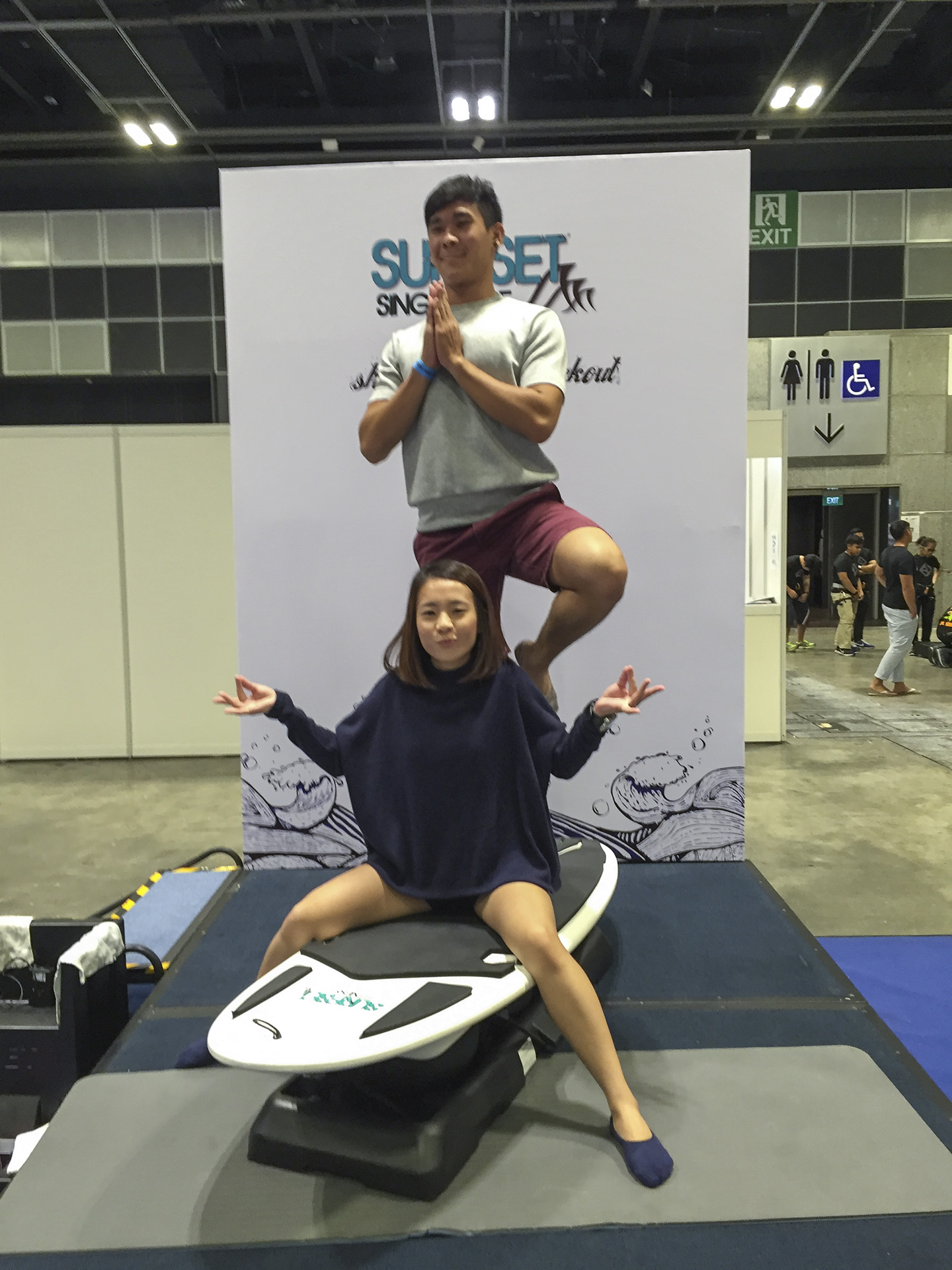 We're going to call this event a great success, because there was such a huge turn out of people, and our SURFSET Fitness stand really drew in the crowds. The SURFSET team of instructors worked round the clock, introducing the benefits and concepts of SURFSET Fitness and inviting people to come on board and shake up their workout. We held short introductory sessions introducing basic movements, and it was fun to see everyone with that look of surprise in their eyes that even doing something as simple as leg-lifts can feel so different, and so challenging on the board.
At some point, a lady doing push-ups suddenly yelled out, "I love this!"
We love you too.
It's always such a pleasure bringing the SURFSET experience to a big crowd of people. We had lots of fun, and we're sure all the people who joined us had fun too! It was written all over their faces.
We'll leave you with a few more photos – let us know if you find yourself in them and want a full-resolution copy! At any rate, we also have photos and some videos up on our Facebook page – don't forget to like us if you like us!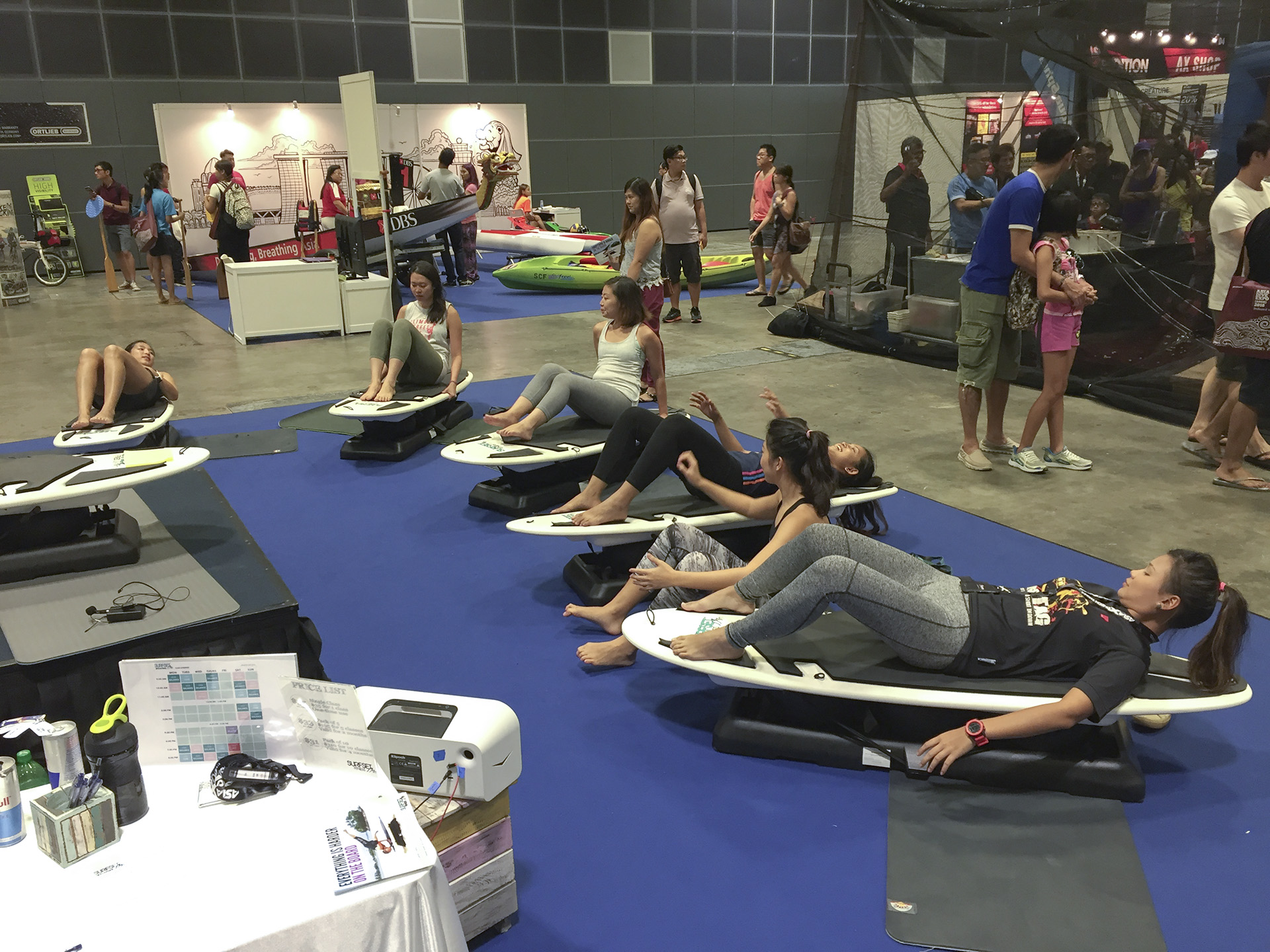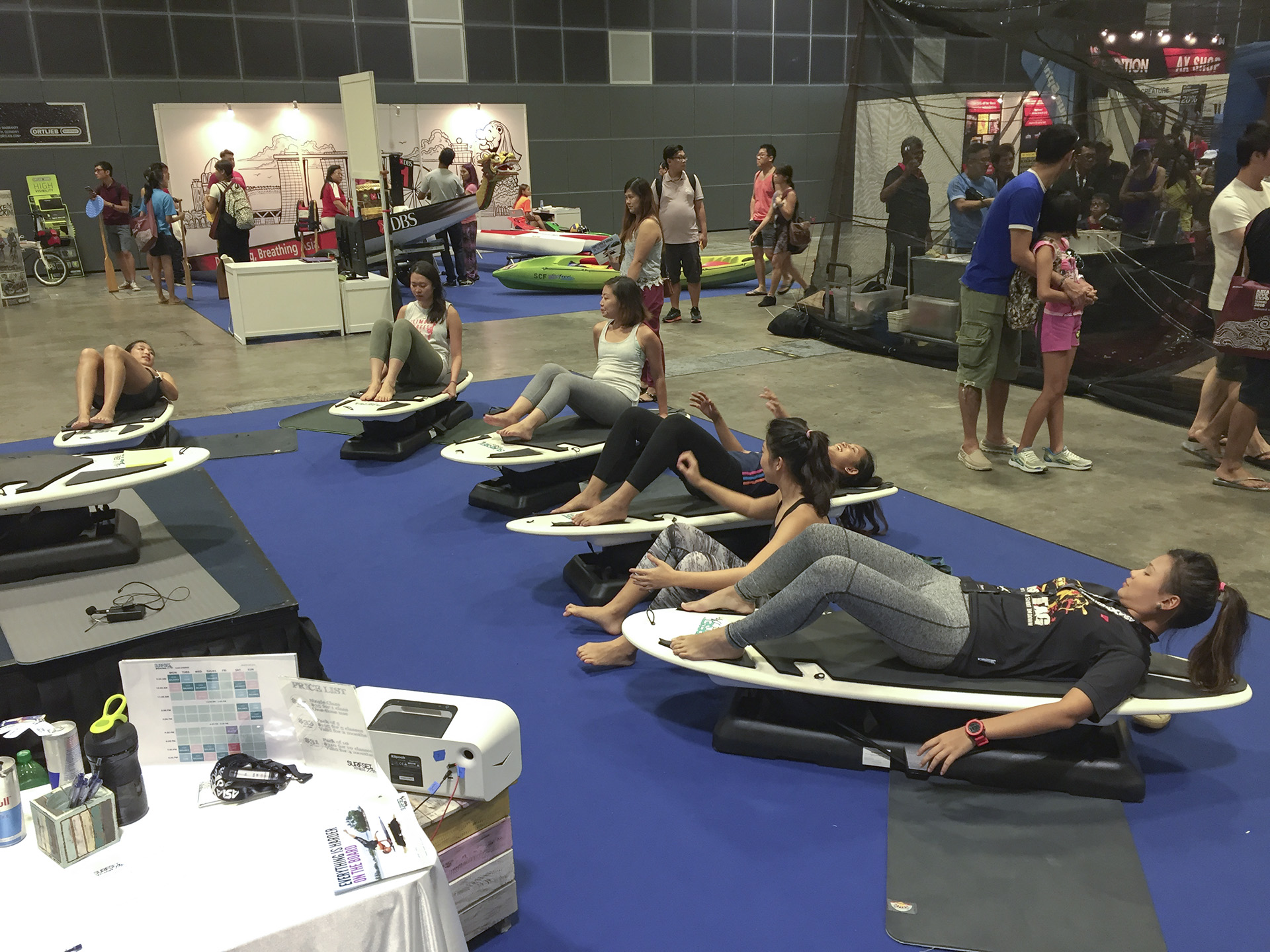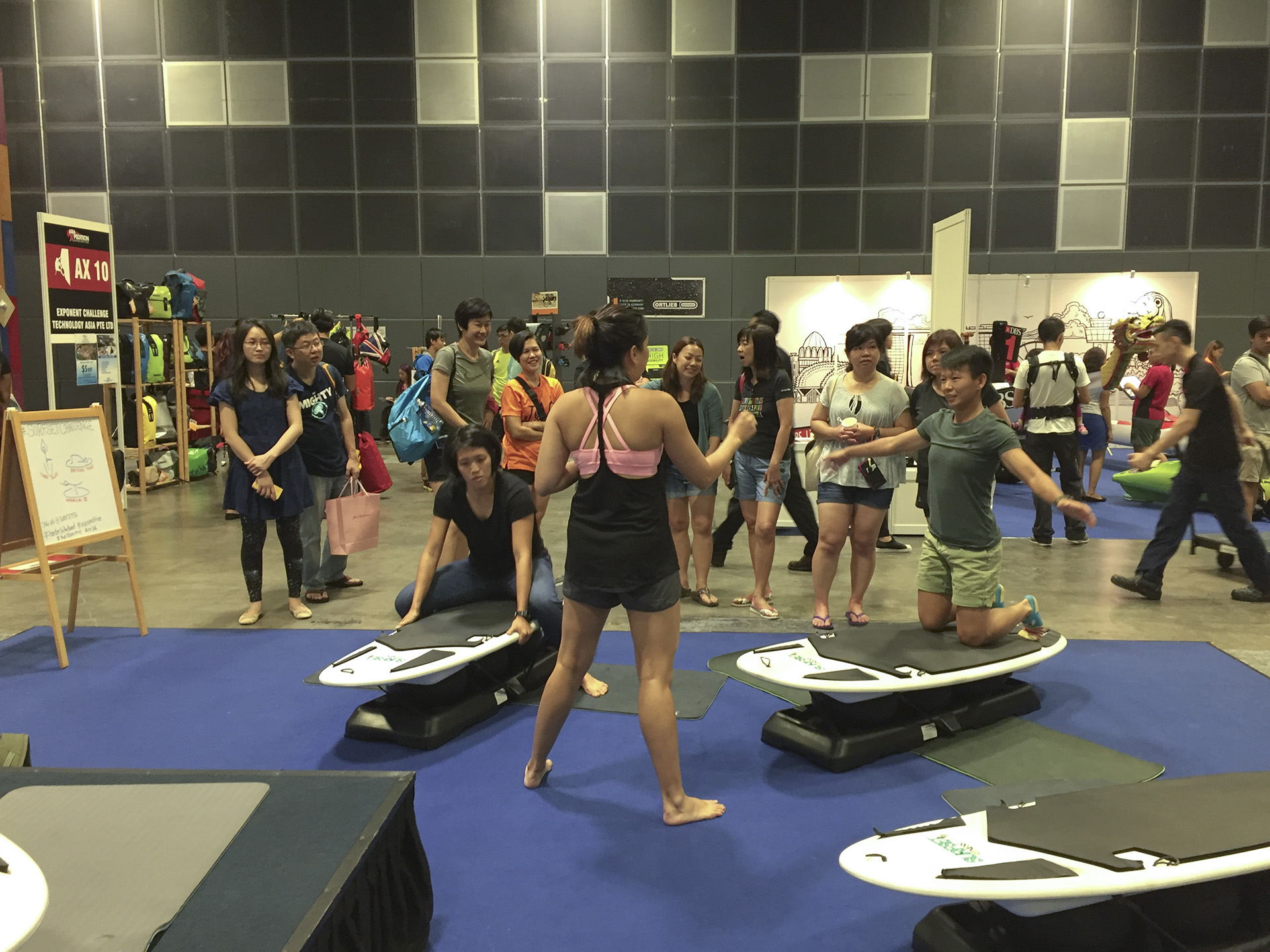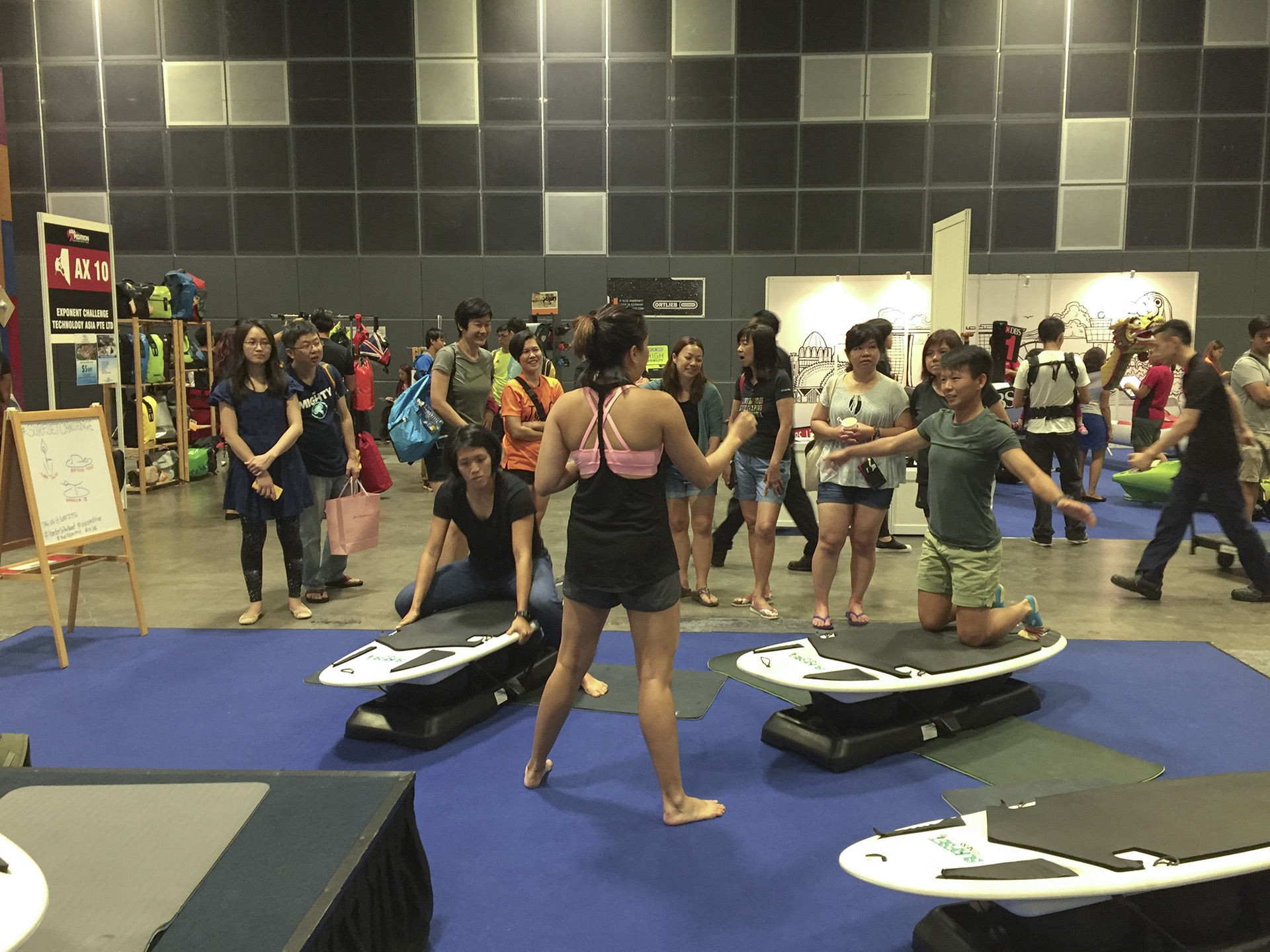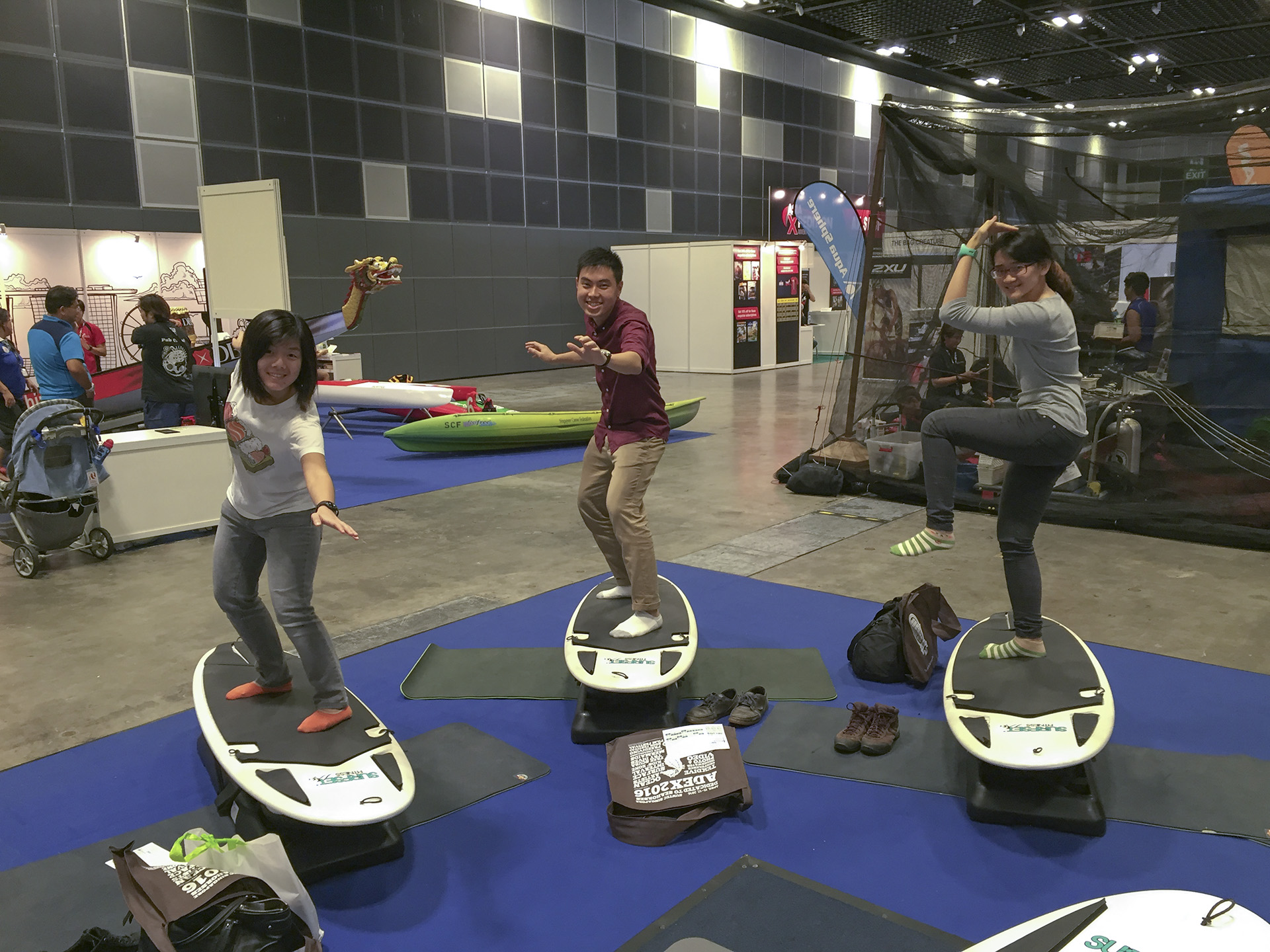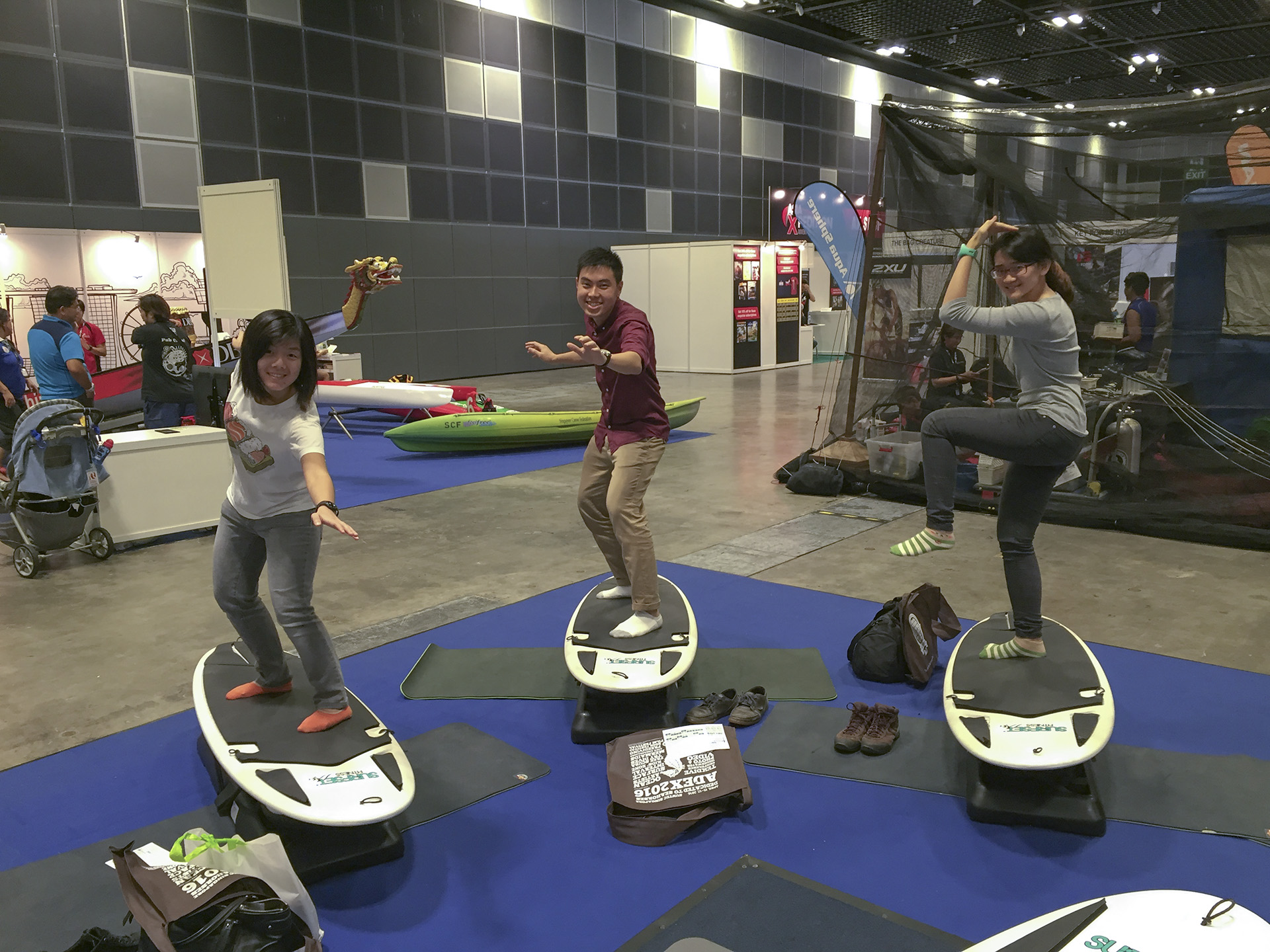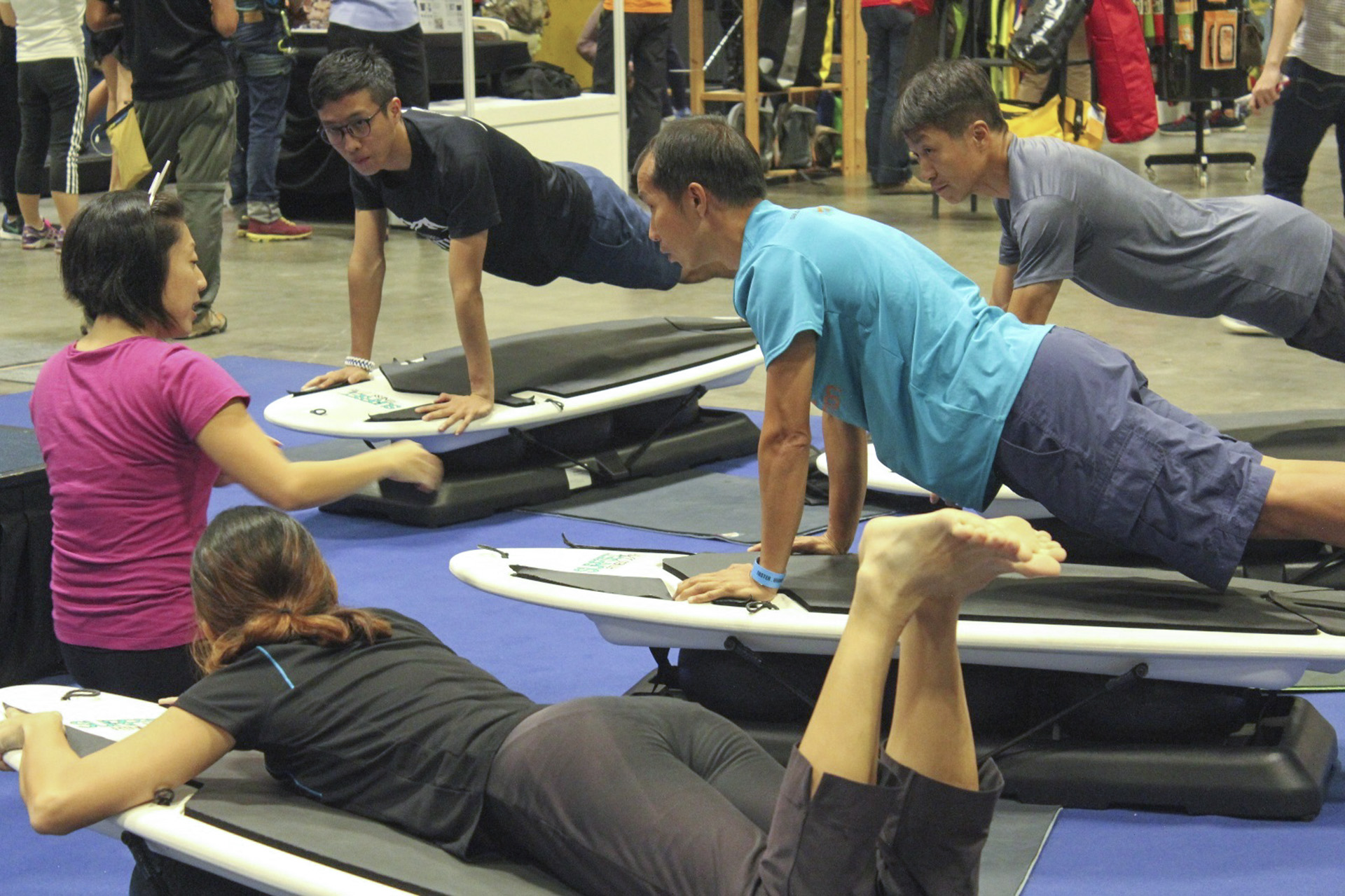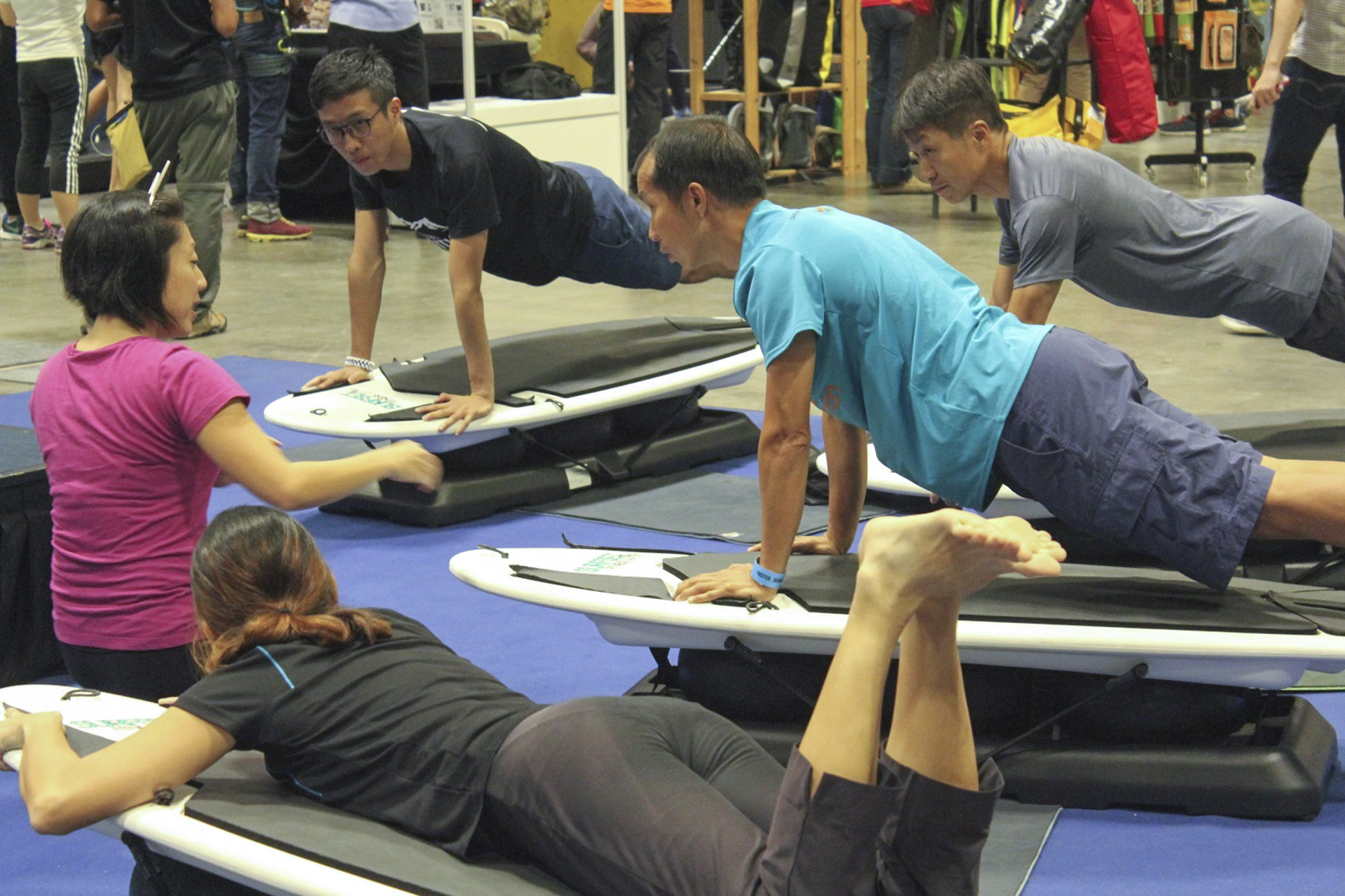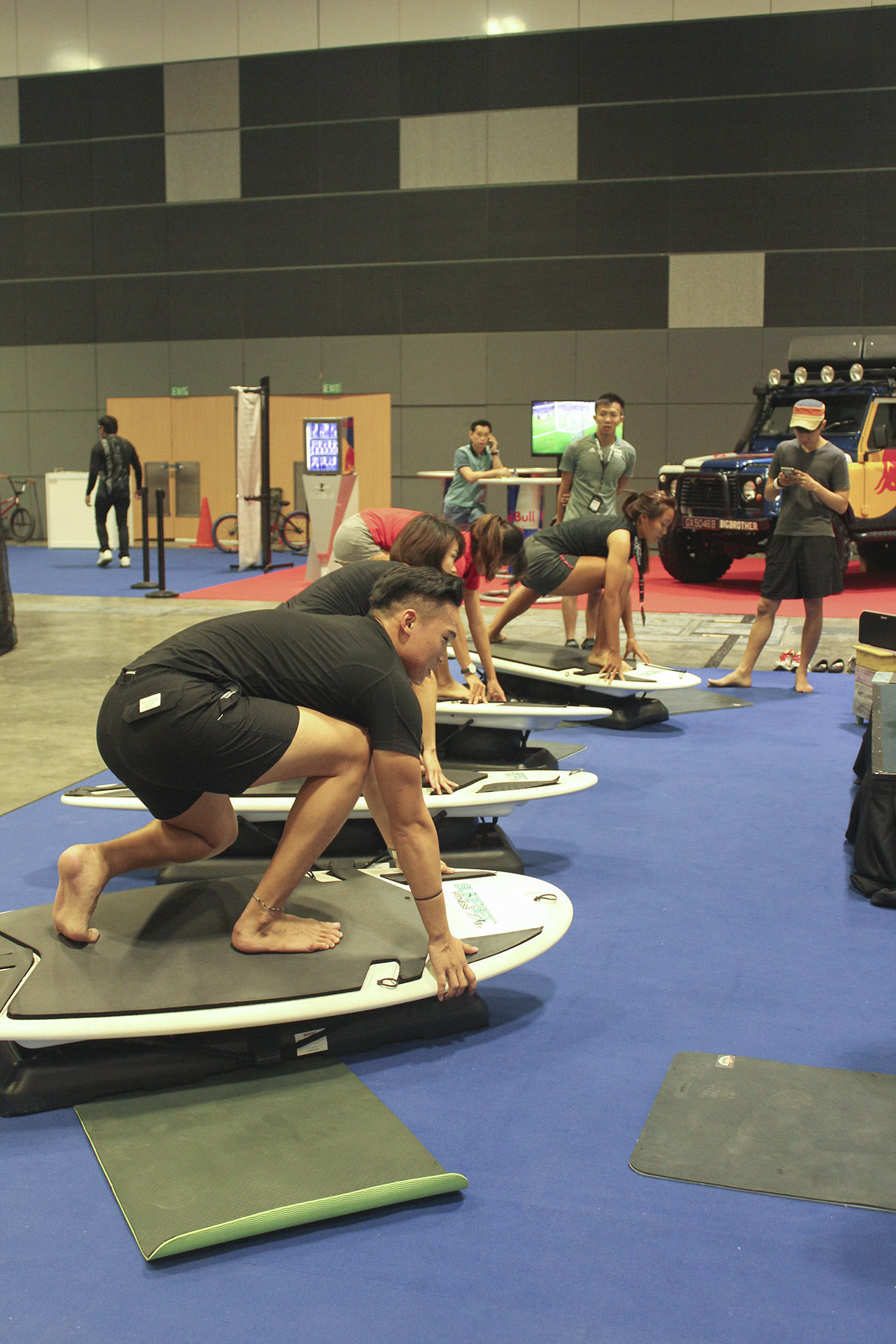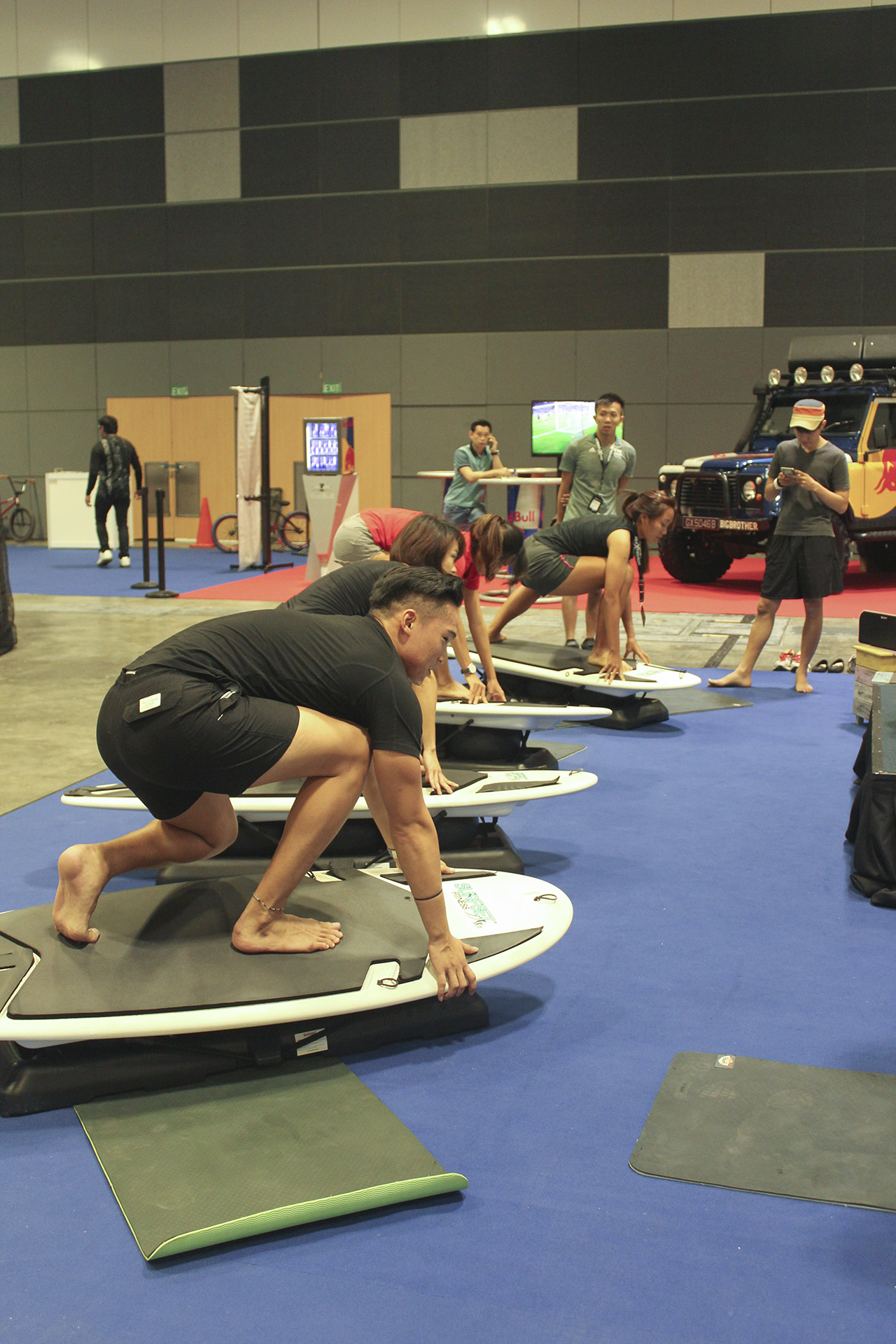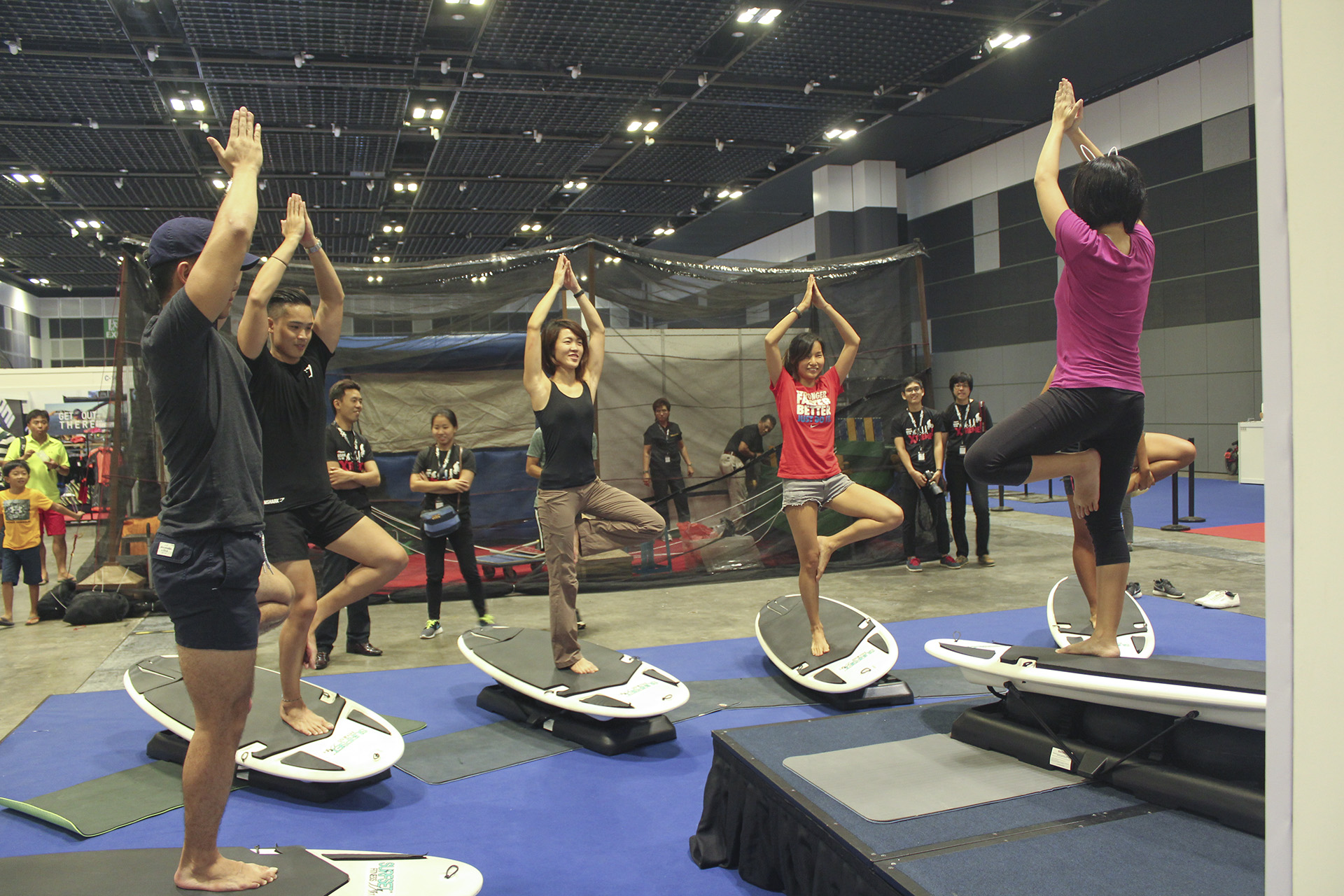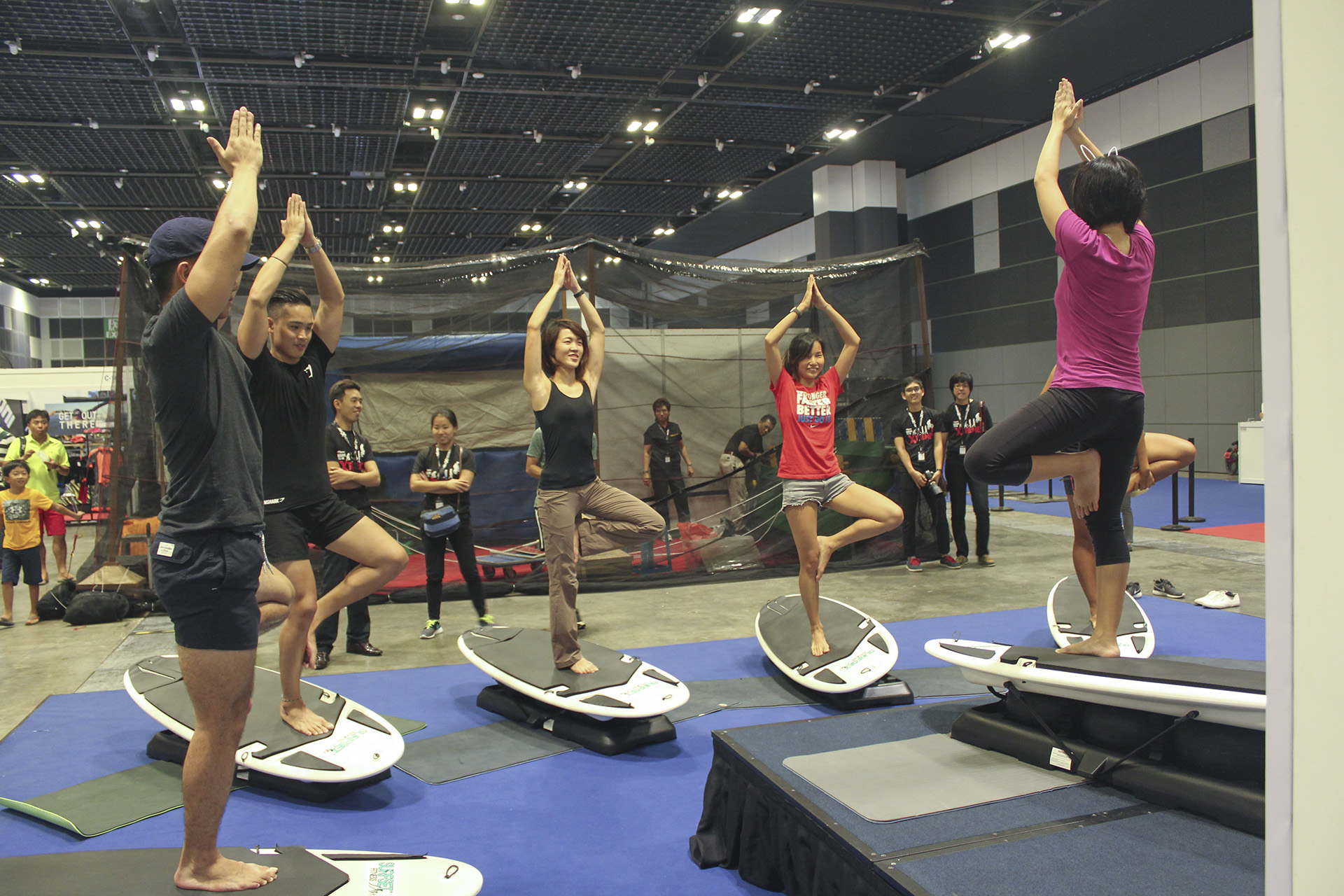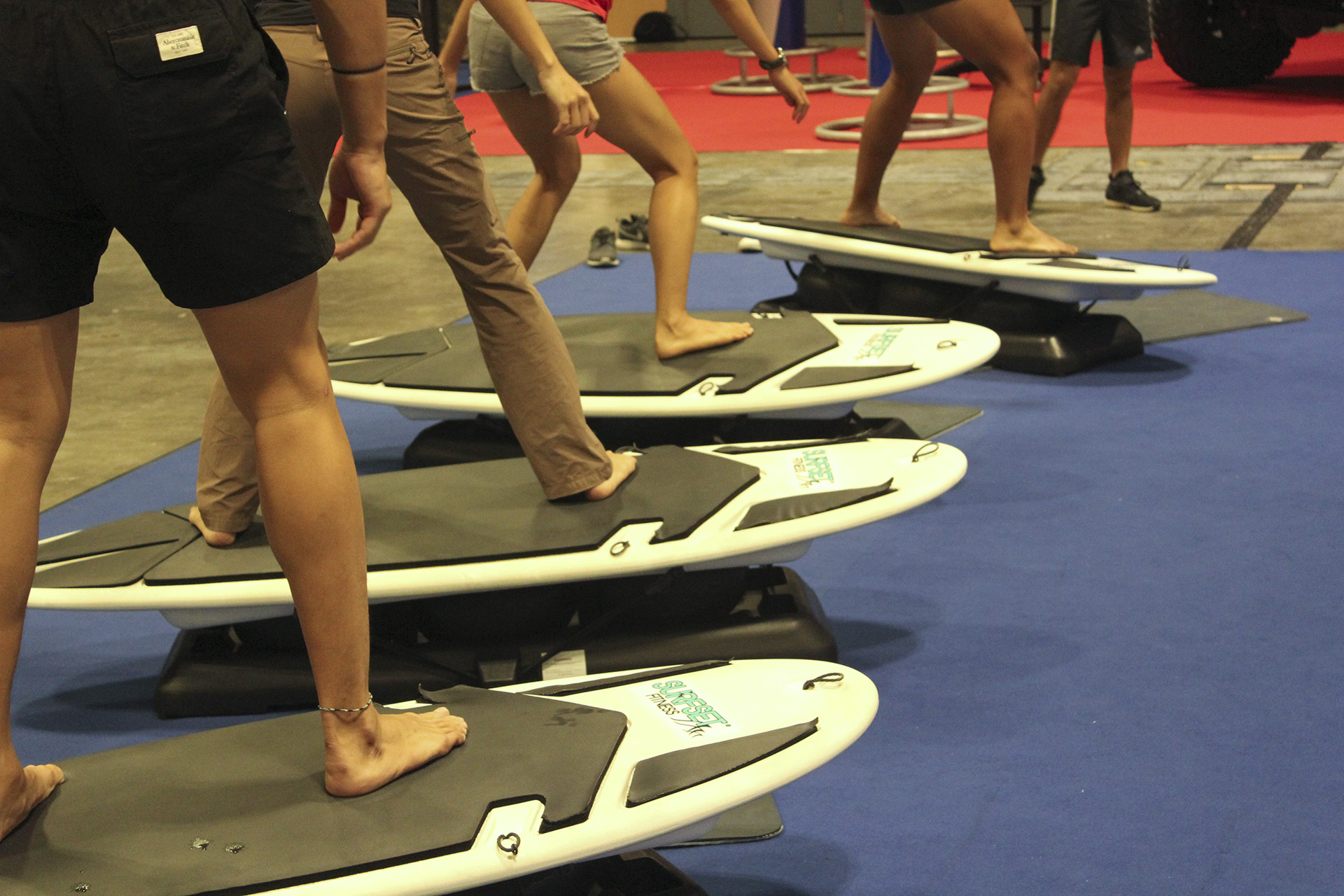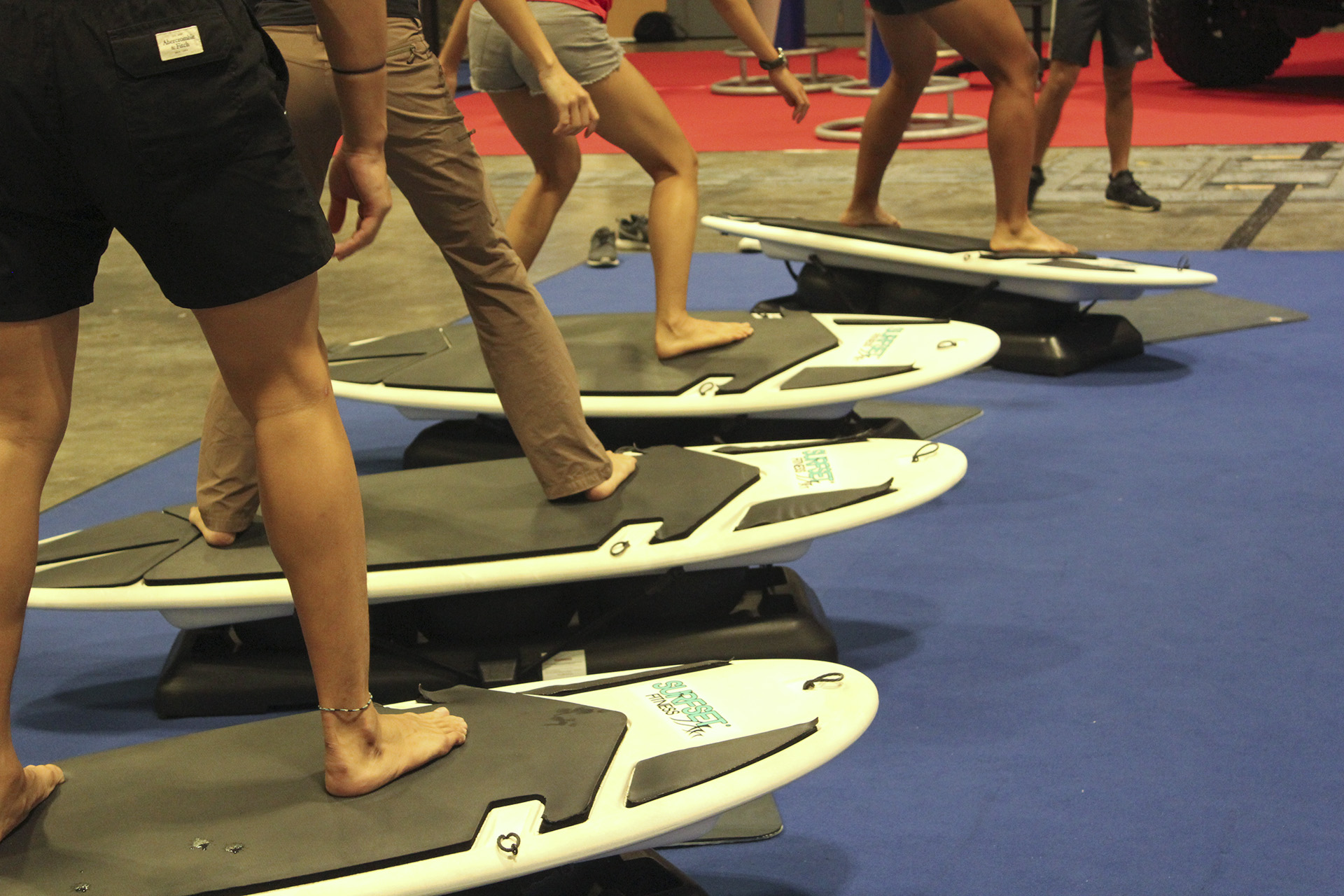 Our boards are now back in Joo Chiat – see you at our studio! Cheers!
https://www.surfset.sg/wp-content/uploads/2016/04/fi.jpg
962
1600
SURFSET Singapore
https://www.surfset.sg/wp-content/uploads/2016/08/SURFSET-Fitness-Singapore.png
SURFSET Singapore
2016-04-21 00:00:37
2016-08-05 12:31:23
SURFSET at Asia Xpedition 2016, Suntec