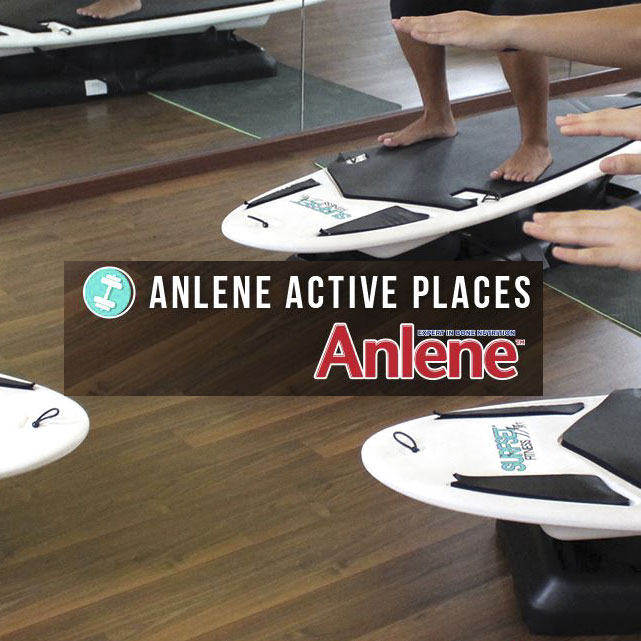 SURFSET Fitness on Anlene Active Places
SURFSET Fitness is happy to be featured as an Anlene Active Place on Anlene Singapore's Facebook page!
Anlene's Active Places are all about alternative gyms to get fit in unconventional ways – we think SURFSET Fitness is a great fit for this feature. What is most important, though, is about getting more people interested in fitness and exercise, whether it's doing traditional workouts, joining conventional classes like yoga or pilates, or even simpler things like going for jogs, long walks, and working out at home.
Anlene is all about better bone health through getting essential bone nutrients such as calcium, zinc, and Vitamin D as part of your daily intake, and aims to help supplement your diet through advanced nutritional products. Their website is full of great information on the benefits of ensuring good bone health, and the things you can do to improve and maintain it.
At SURFSET Fitness, we also fully believe in having a balanced, wholesome, and healthy diet. As we have said before, exercising and working out is only half the story to true fitness. Watching what you eat and making sure you have enough good nutrition is crucial to health, and this is why we have always encouraged healthy and clean eating habits. It's great to see a very strong consciousness about food nowadays, with all the eat clean movements and healthy snacking tips.
A big thank you to Anlene for the feature – we are glad to be part of the initiative to have better health through well-rounded nutritional and fitness lifestyles.
As for our own contributions to eating right and healthy snacking, take a look at how we made our own Spiced Kale Chips, and learn about how we have Made Real snack boxes available at our studio.
Stay healthy and happy, and remember, stay active!
https://www.surfset.sg/wp-content/uploads/2015/11/anlene.jpg
641
641
SURFSET Singapore
https://www.surfset.sg/wp-content/uploads/2016/08/SURFSET-Fitness-Singapore.png
SURFSET Singapore
2015-11-08 20:45:13
2016-08-05 12:33:40
SURFSET Fitness on Anlene Active Places