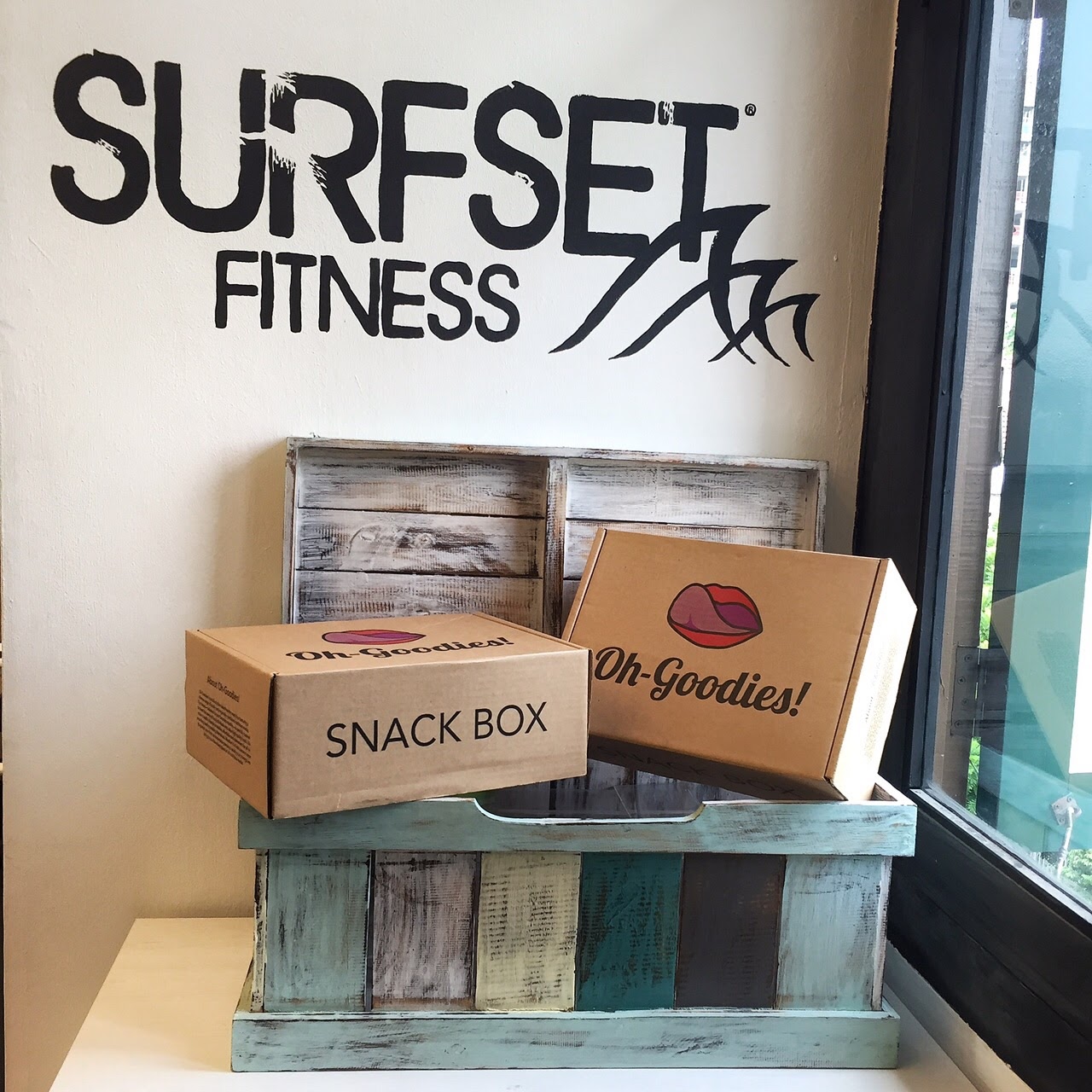 Snack right with Made Real
In the quest of fitness, exercising and expending energy is only half the story – the other half's in what we consume. Just like the little naps after hitting the snooze is the best sleep, snacking has gained a reverence among us as an oh-so-tasty forbidden fruit. Fear not! Here comes Made Real, a healthy snacking alternative. Their snack boxes are full of goodies that are sourced for good nutrition.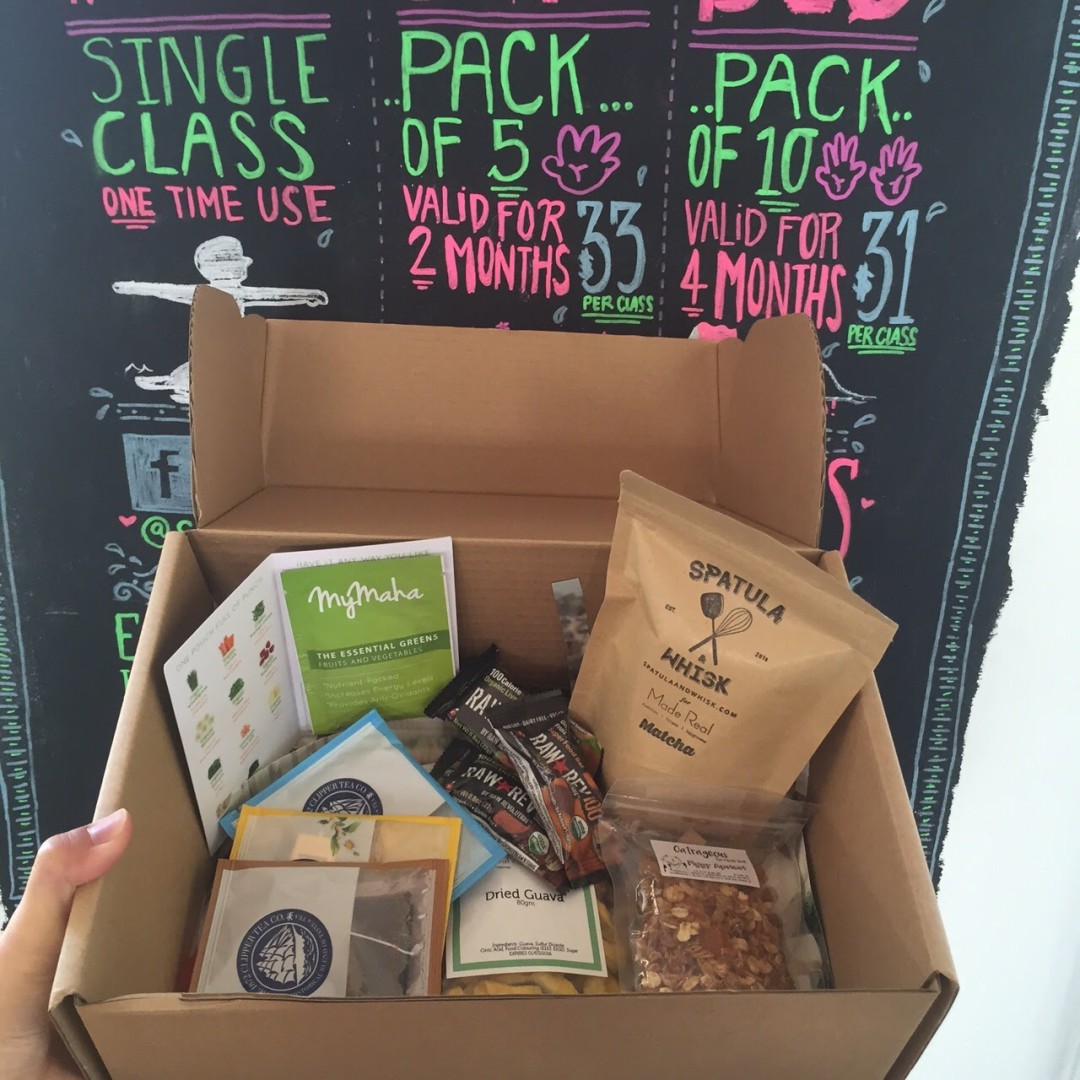 From their site:
Made Real encourages a more positive self- and body-image through balanced eating, and fitness, and self-love.
Made Real advocates healthy eating and a wholesome lifestyle to lead people into better versions of themselves. Their subscription-based Oh-Goodies! snack boxes features nutritious snacks and carefully curated, high quality foods. Oh goodie!
Expect to find all sorts of interesting and yummy drinks, fruits, nuts in the box! Some of them have really cool names too, like Chunky Monkey, Caveman's Gold, Cheng Tng Granola, and Kachang Puteh 2.0. Our favourite name? Laksa Cookies! It also features brands such as Natvia, Spatula & Whisk, and Oatrageous.
The Made Real snack boxes also feature fitness deals to encourage healthy snackers to stay active. May's edition of the Made Real Snack Box features SURFSET Fitness, in this cute little card with a flamingo border that we absolutely adore.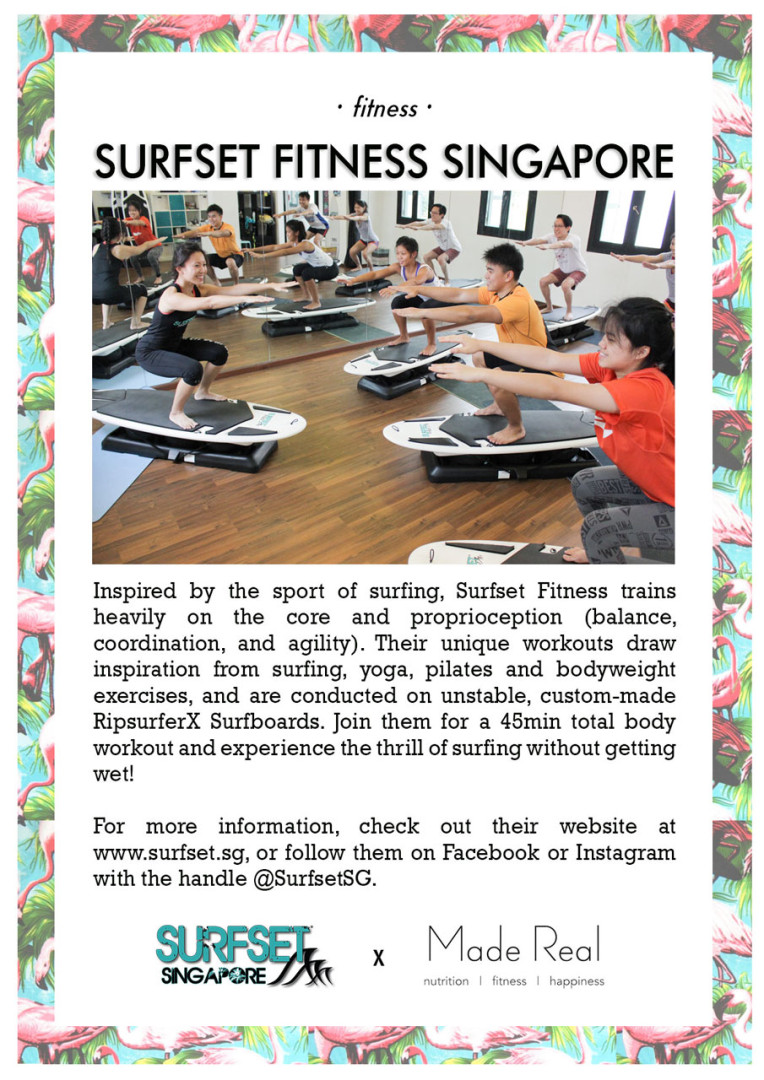 We really like this card. The colours are nice and bright, and we find that it really suits the entire theme of staying active, eating clean, and self-love.
Interested? Come by the studio – we usually have some of their super snacks available as samples, but to be fair they do get eaten up pretty quick sometimes. You can also get a discount code for their Snack Box subscription by checking with us!
Happy snacking!
https://www.surfset.sg/wp-content/uploads/2015/11/IMG_6309.jpg
1280
1280
SURFSET Singapore
https://www.surfset.sg/wp-content/uploads/2016/08/SURFSET-Fitness-Singapore.png
SURFSET Singapore
2015-05-06 13:39:34
2016-08-04 16:17:38
Snack right with Made Real