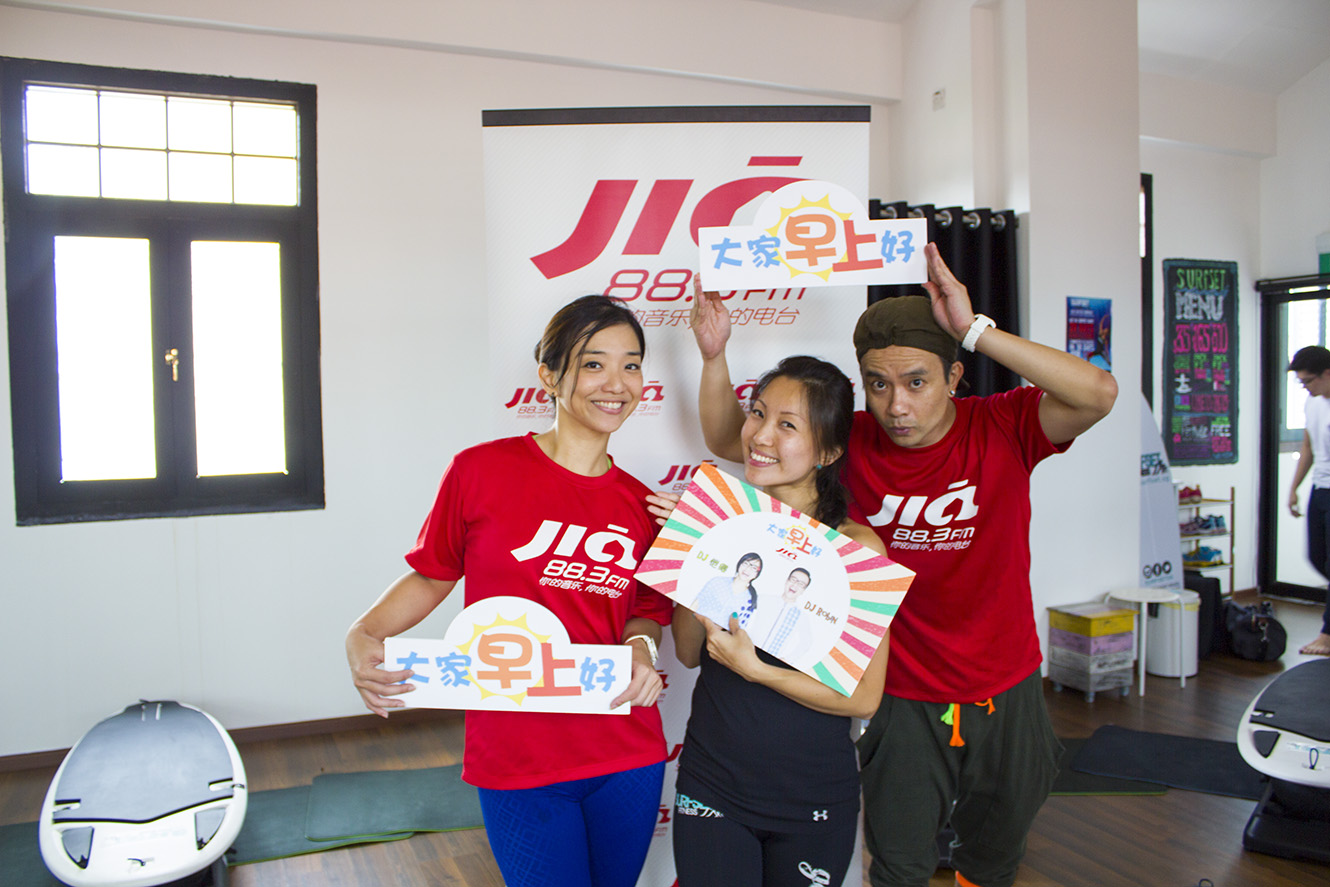 883 Jia FM 陆地冲浪 with SURFSET Fitness
If you've been listening to 883 Jia FM, you would have heard of the regular advertisements of the upcoming adventures of the Good Morning Show crew, and how they were inviting people to call in to join in a super fun session of "陆地冲浪"! That's Chinese for "dry land surfing".
If you haven't already guessed, they were talking about us! Yes, 陆地冲浪 or dry land surfing is none other than SURFSET Fitness! Surprise!
The Good Morning Show on 883 Jia FM

883 Jia FM is Singapore's only bilingual radio station – belting out both English and Chinese pop songs. Taking up the morning peak hour rush time slot is 大家早上好 aka The Good Morning Show – featuring DJs Robin and Kai Ying. And it was these two super energetic persons turning up with their posse at the door of SURFSET Fitness this morning!
883 Jia FM at SURFSET Fitness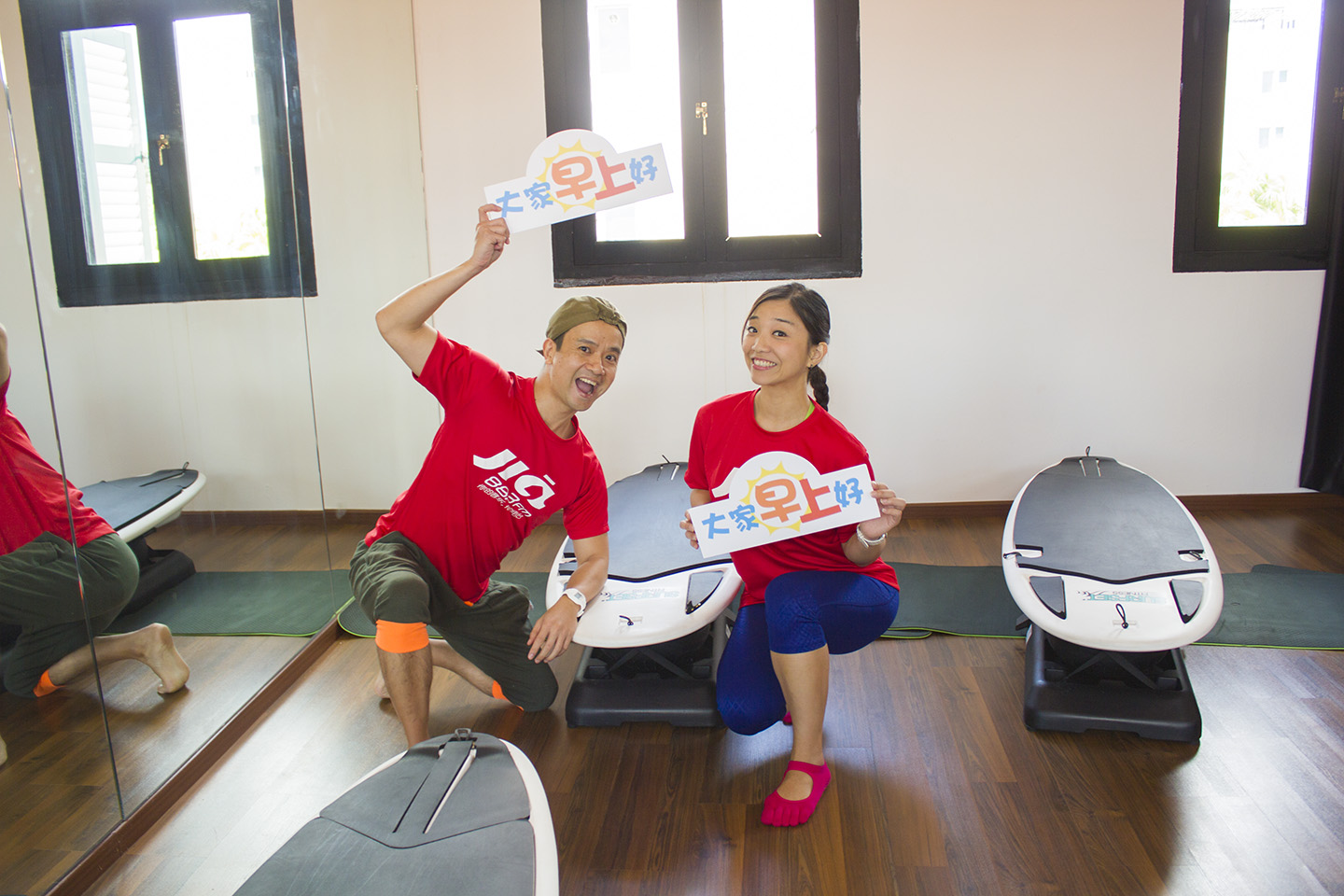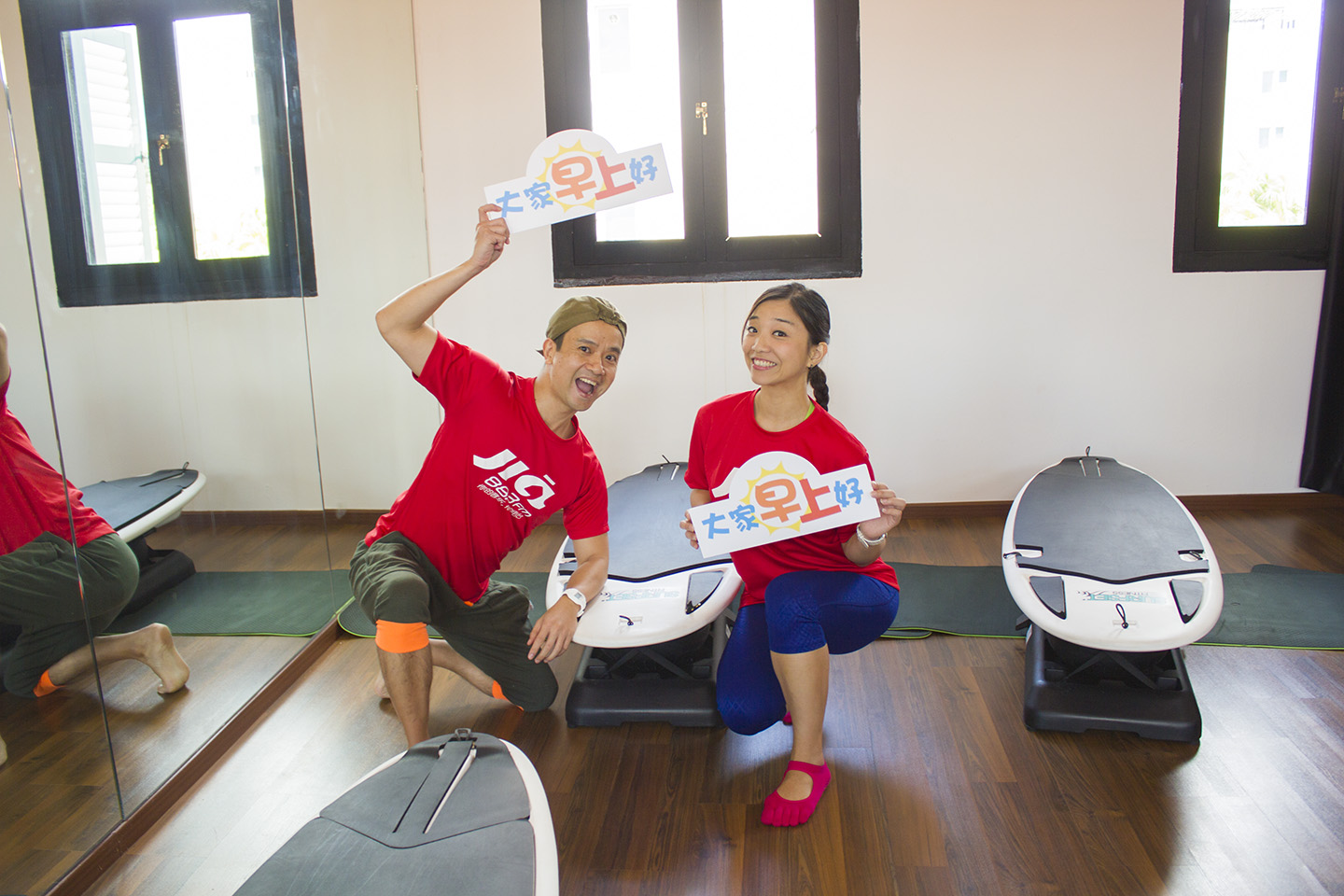 In the weeks following up to the event, there were regular advertisements on the 883 Jia FM radio station inviting listeners to send an SMS for a chance to join Robin and Kai Ying for a SURFSET fitness session. Eight lucky listeners were then chosen to join us for a day of challenging fitness fun at our studio!


It was early and bright at 10 am in the morning when the DJs and crew turned up at our studio. We have a rather nondescript entrance to our studio, the way shophouses tend to be, so we put up a big 883 Jia FM banner at our door to lure our participants in.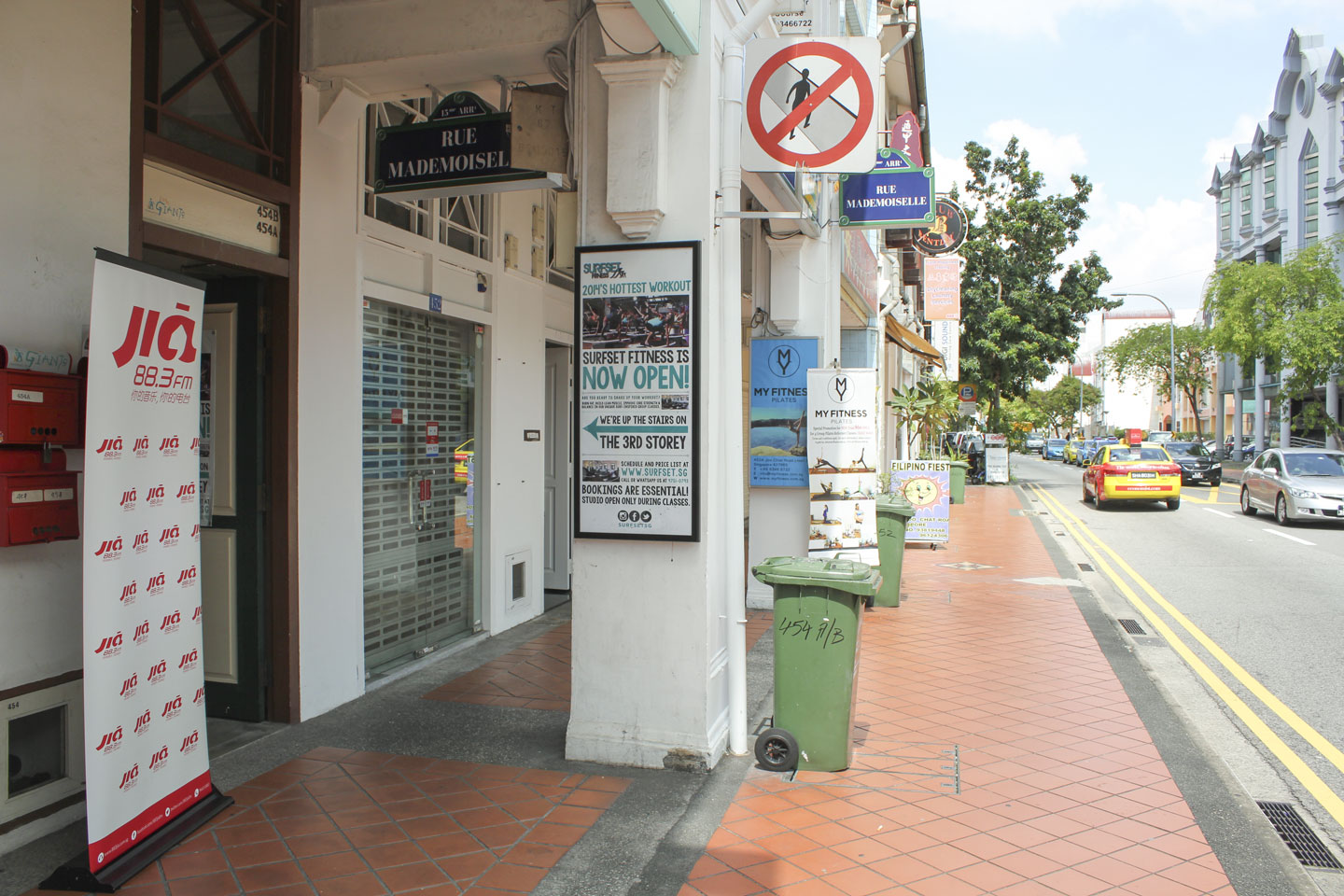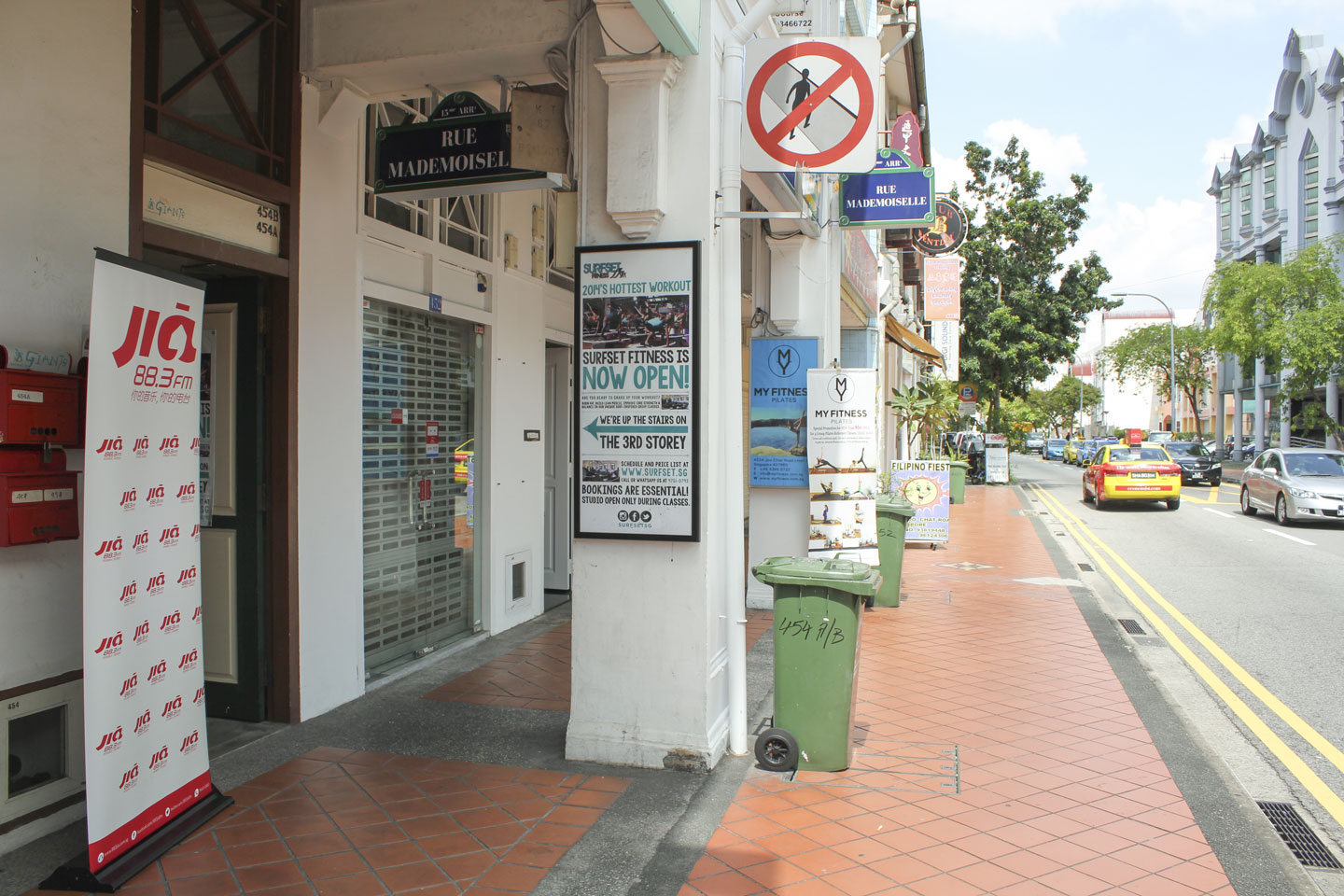 When everyone was there and ready, that's when the workout begins! Instructor Shuyi led the class, doing a SURFSET Balance session for everyone. We went through the basic moves – single paddles, straddle knee ups, planking – the looks on our DJs' and participants' faces can tell the rest of the story.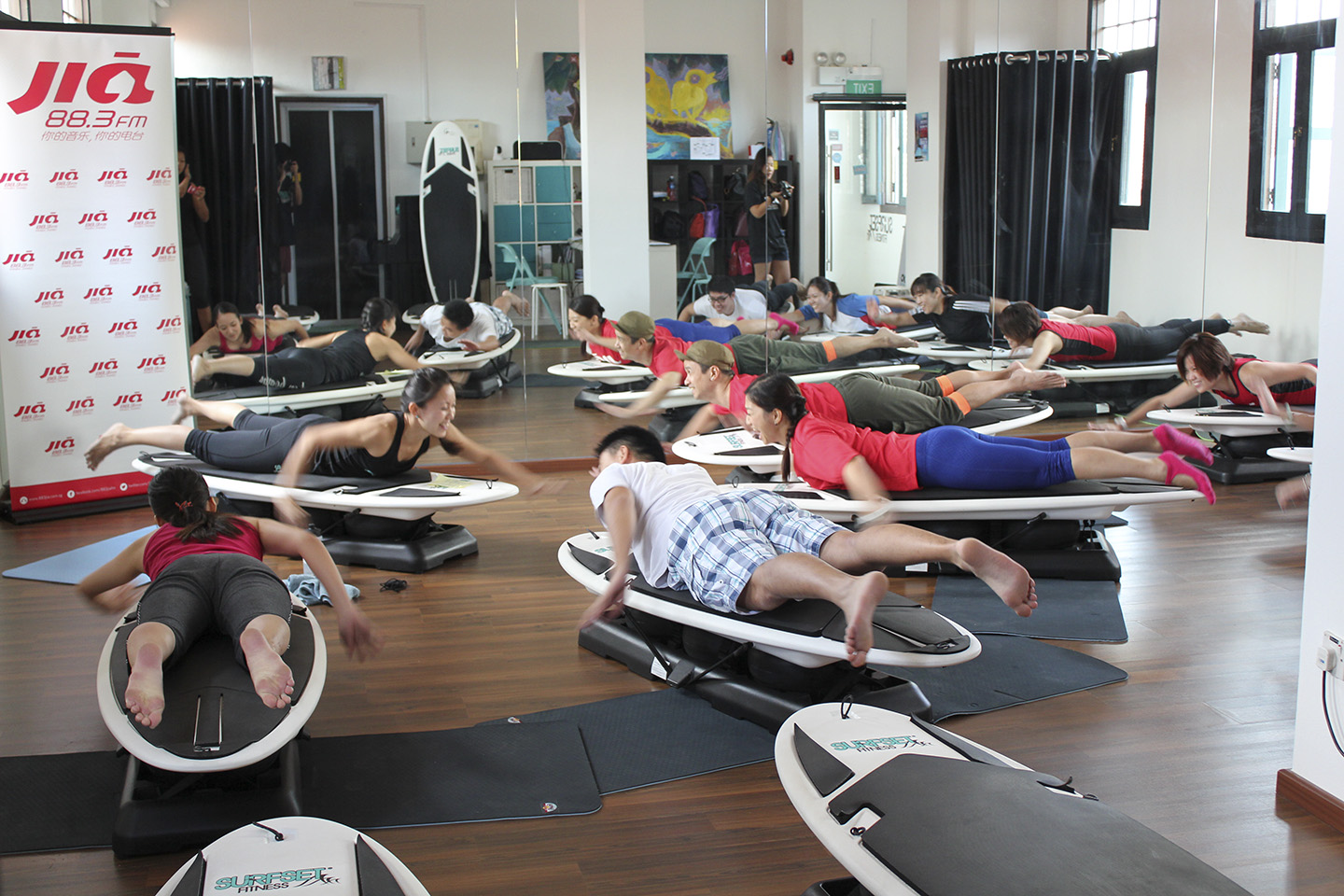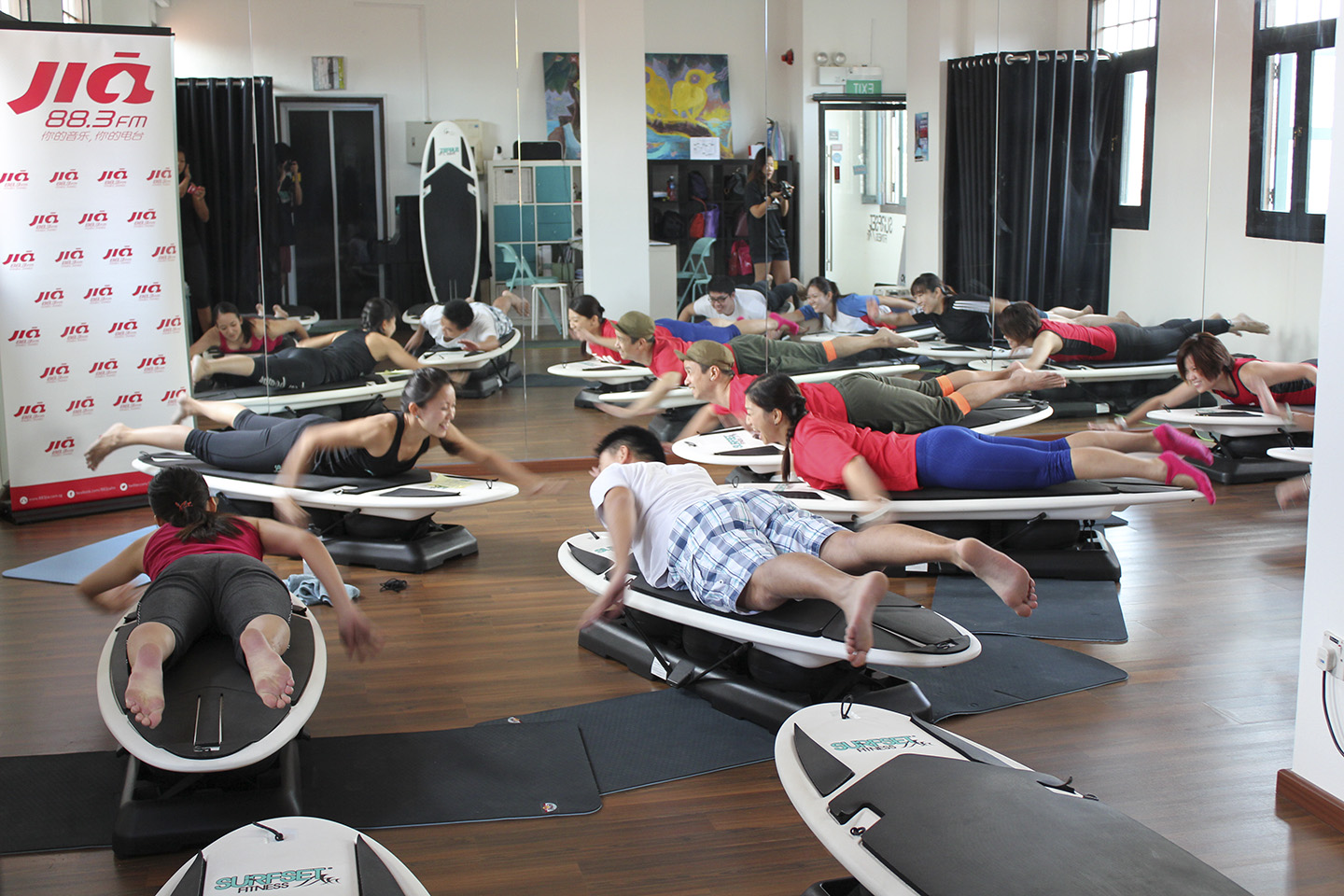 DJs and participants doing single paddles – see how much fun Kai Ying is having!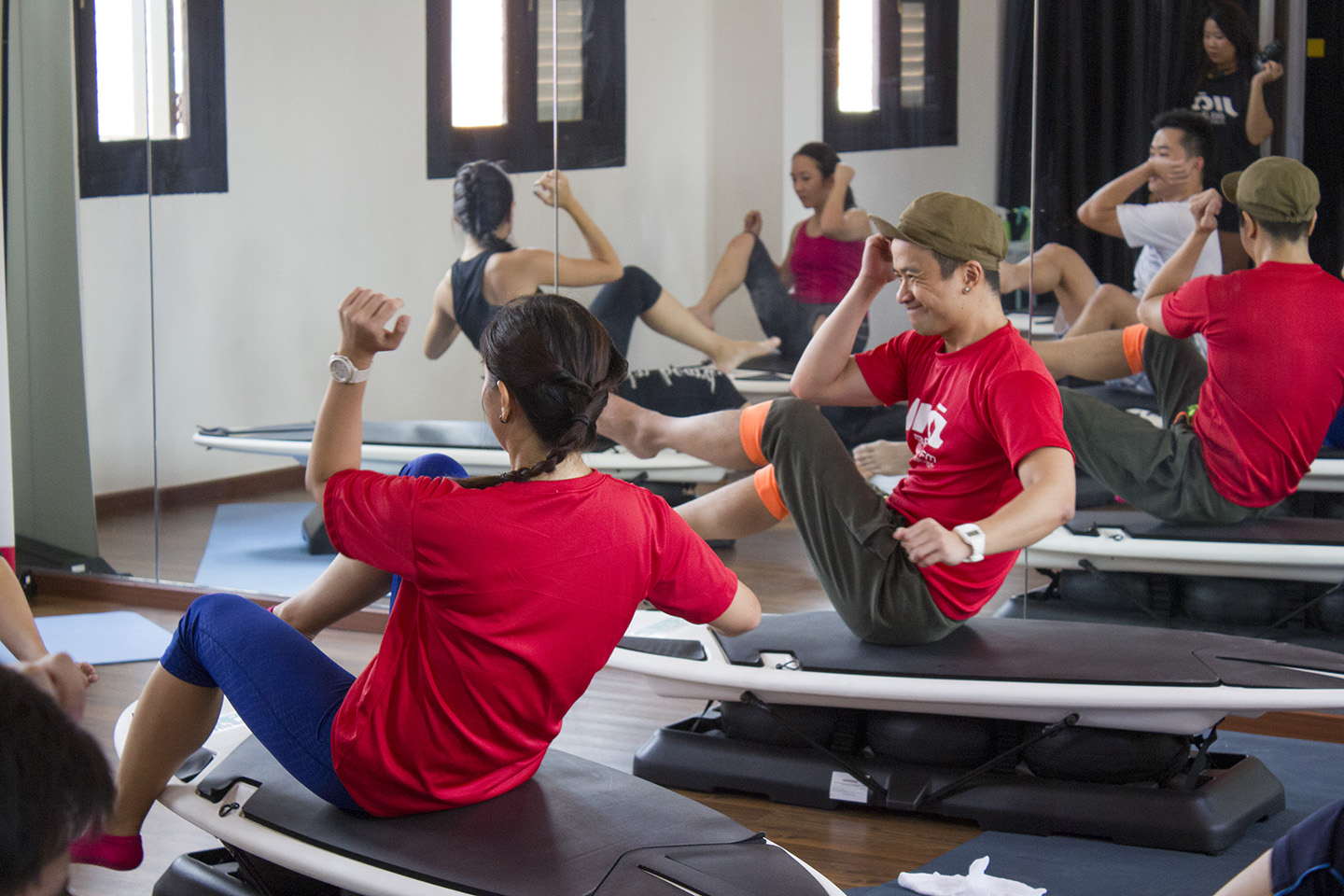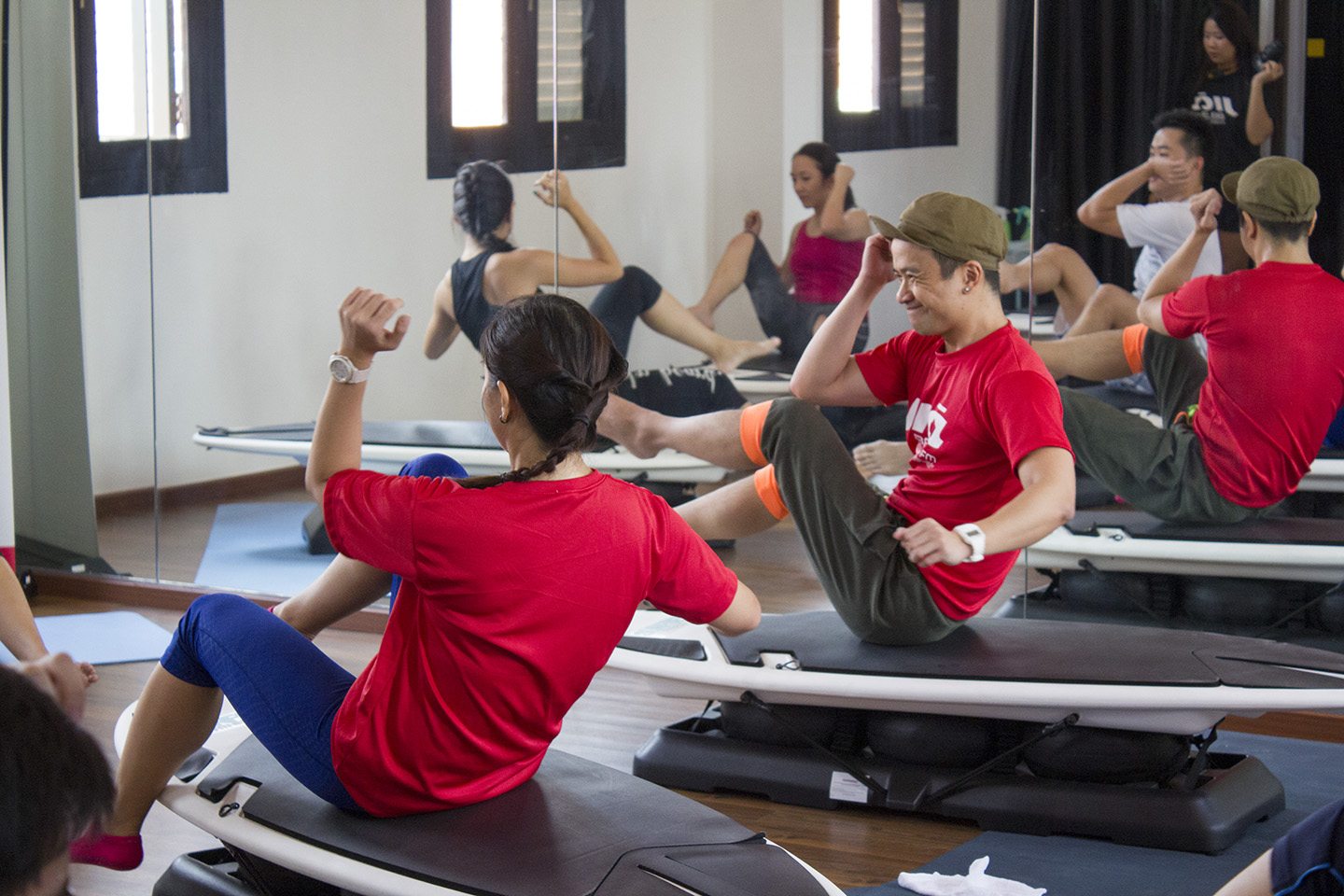 883 DJs doing straddle knee-ups – Robin's face paints a nice picture of how he must have felt at the time.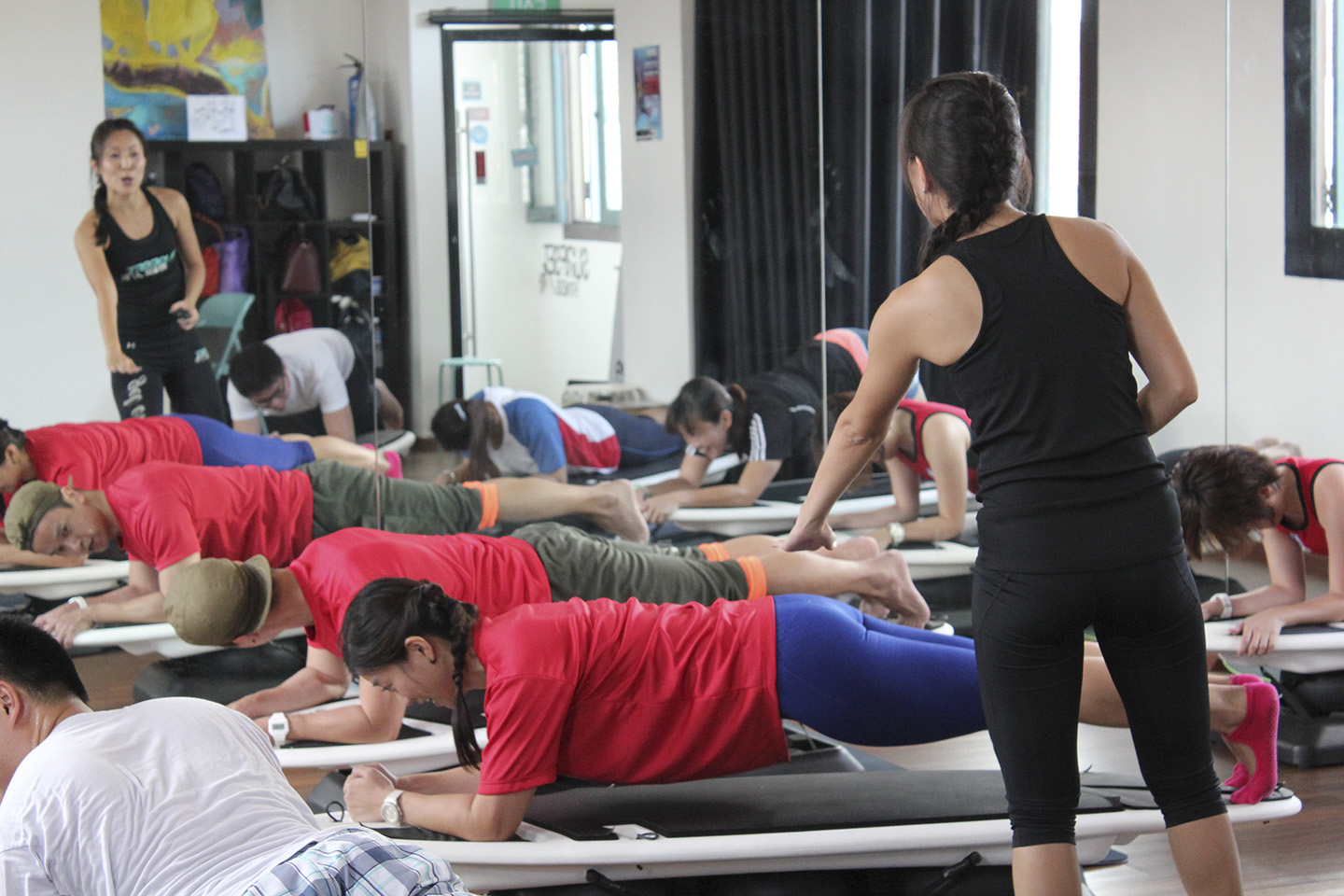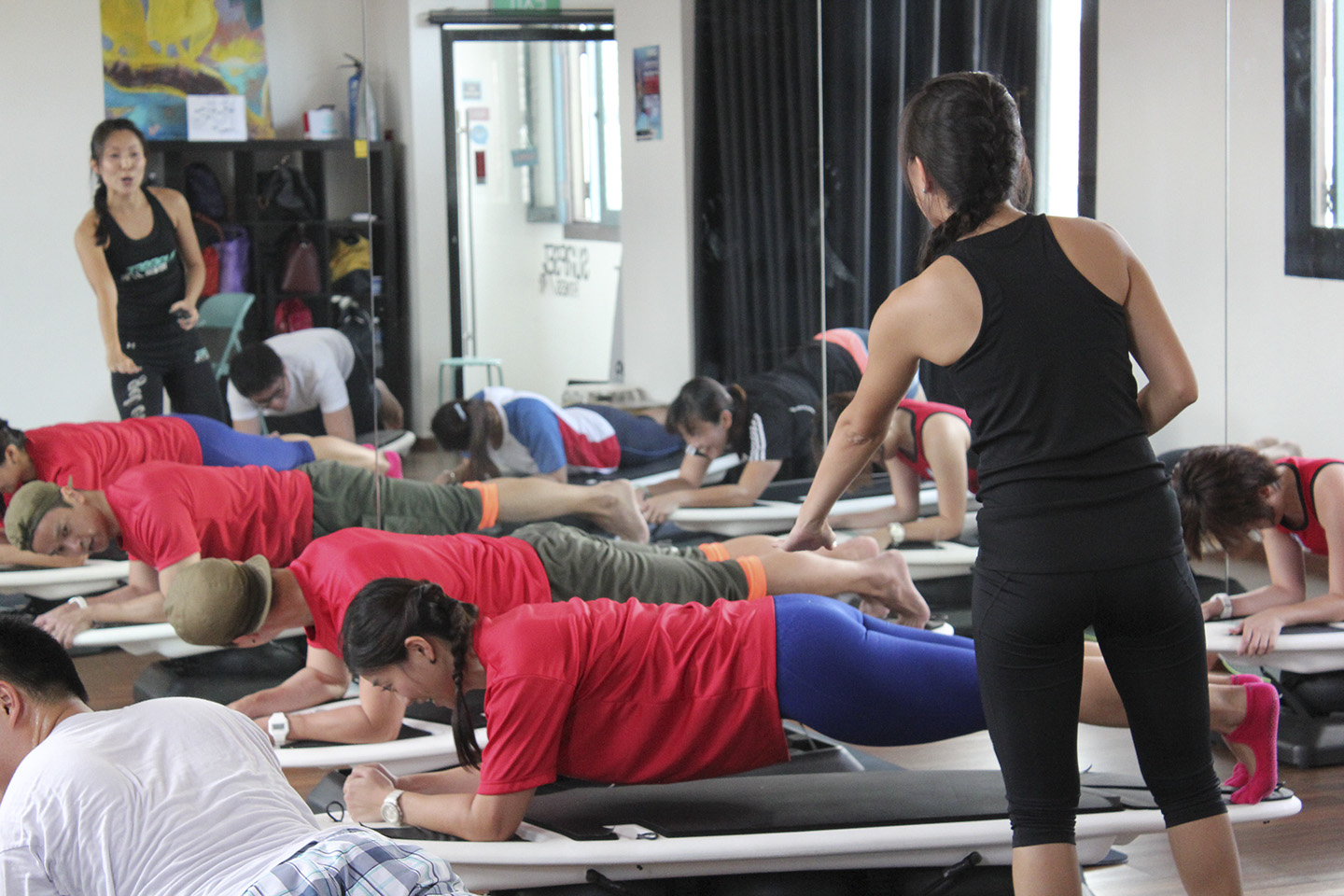 Evil instructor Shuyi giving our DJs some "special care" and attention.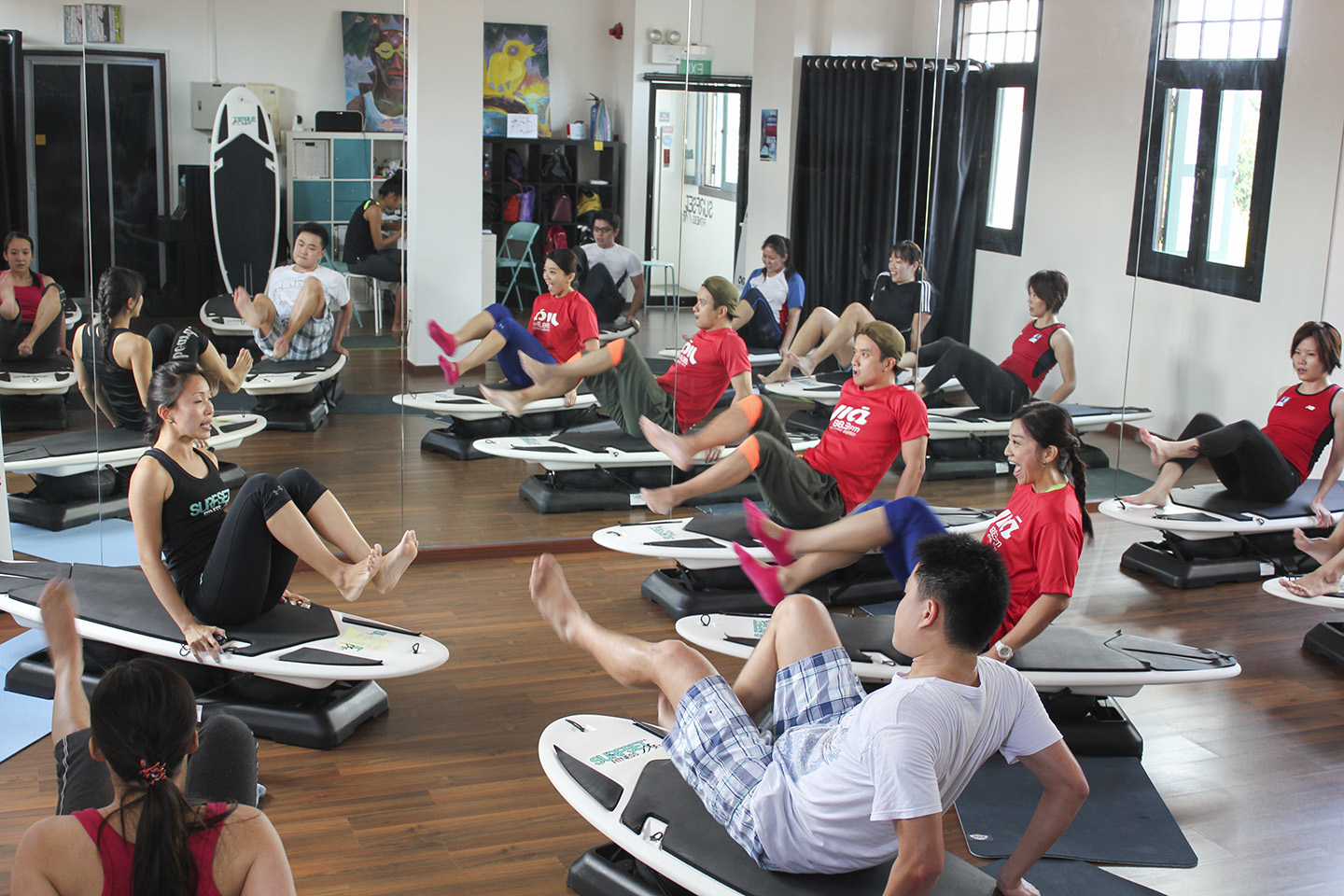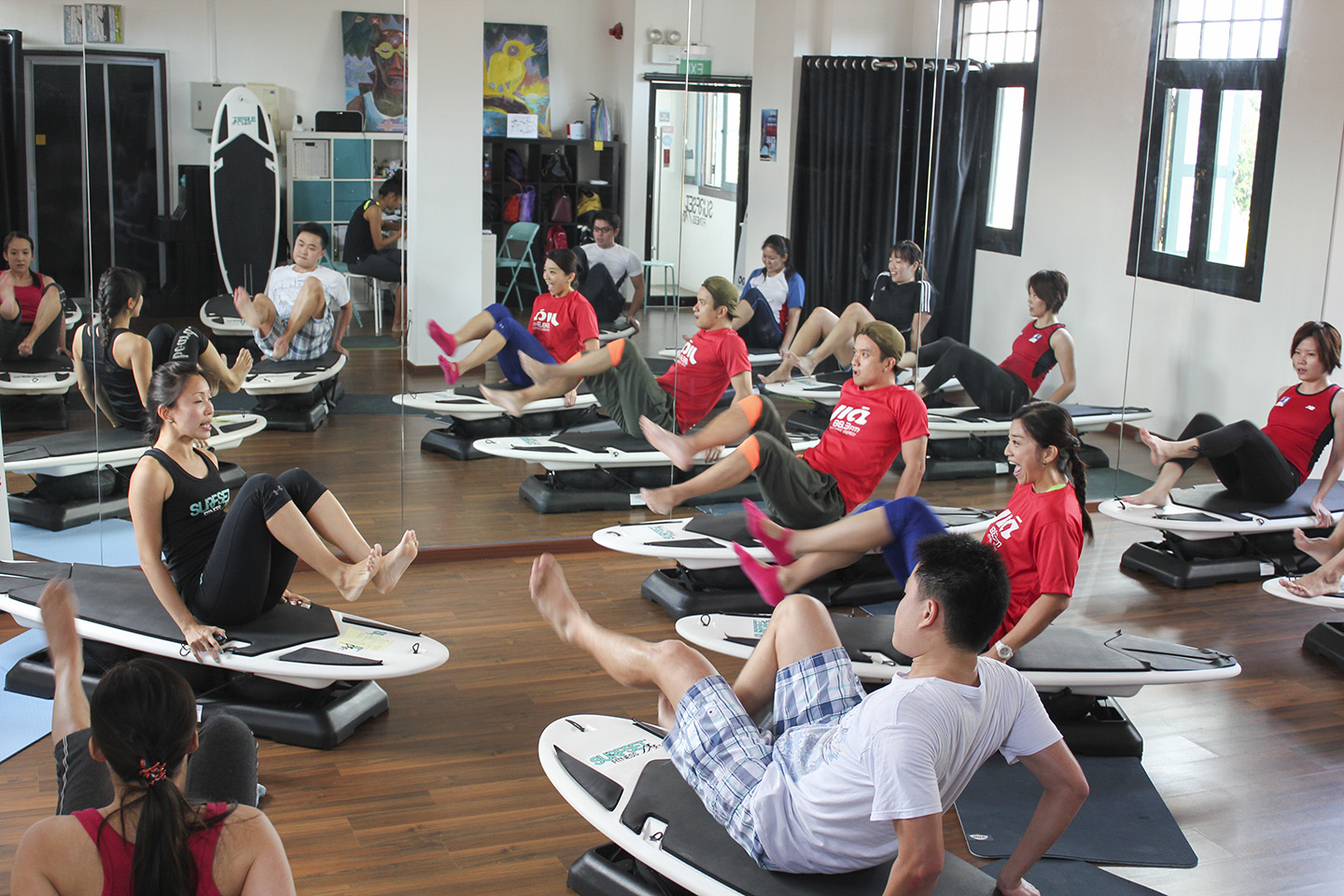 Everyone's favourite – shark kicks! Once again Kai Ying looking like she's having the time of her life, while Robin's in the zone.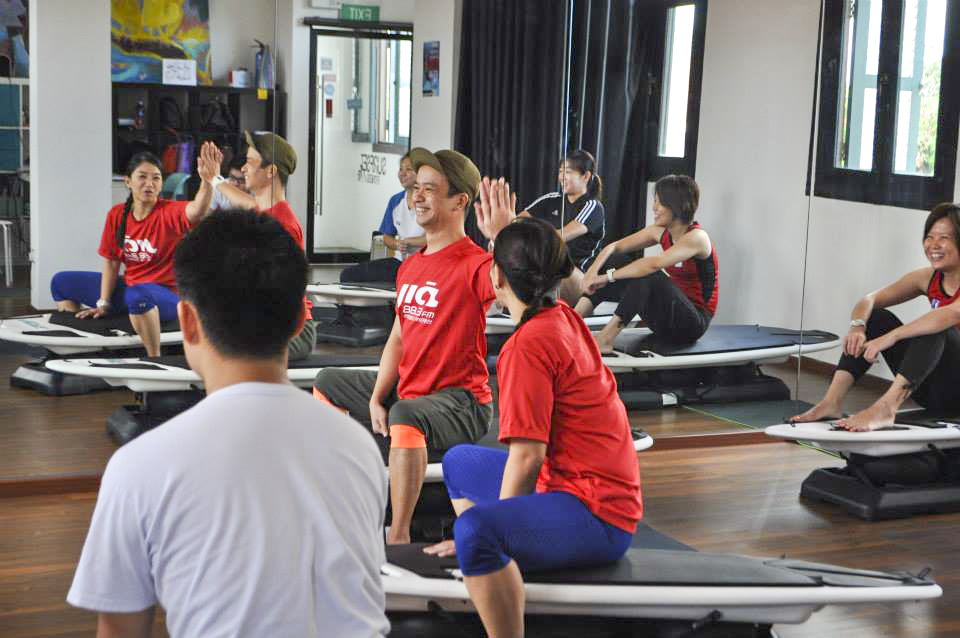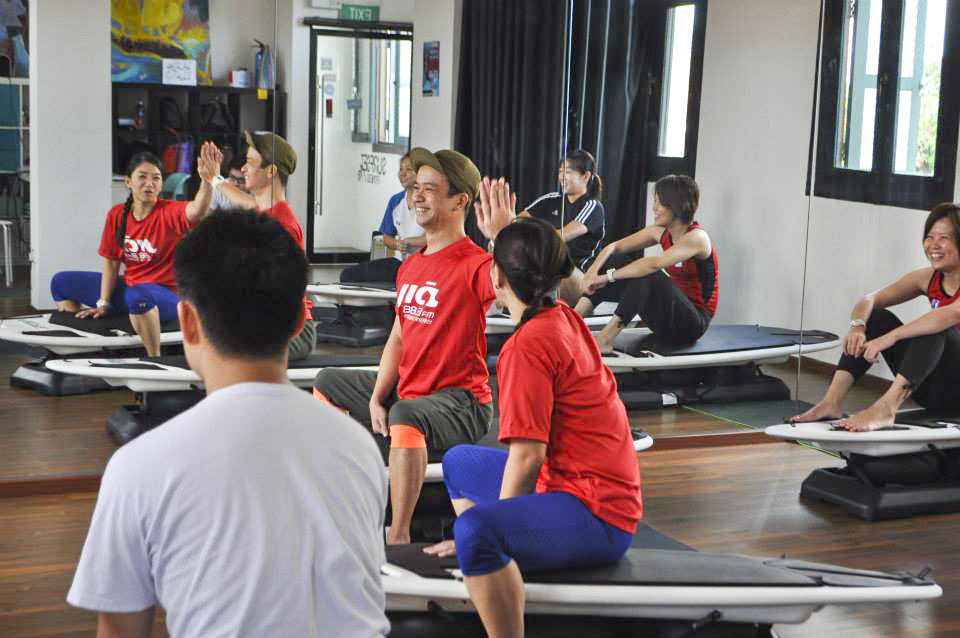 High five!
As you can see, they all had plenty of fun. Presumably the one having the most fun was Shuyi, who does sometimes seem to have a sadistic streak. As the class ended and everyone happily rolled off their boards in a lump, we then had to work and wake everyone up again to do what we do best – take crazy photos together on the boards!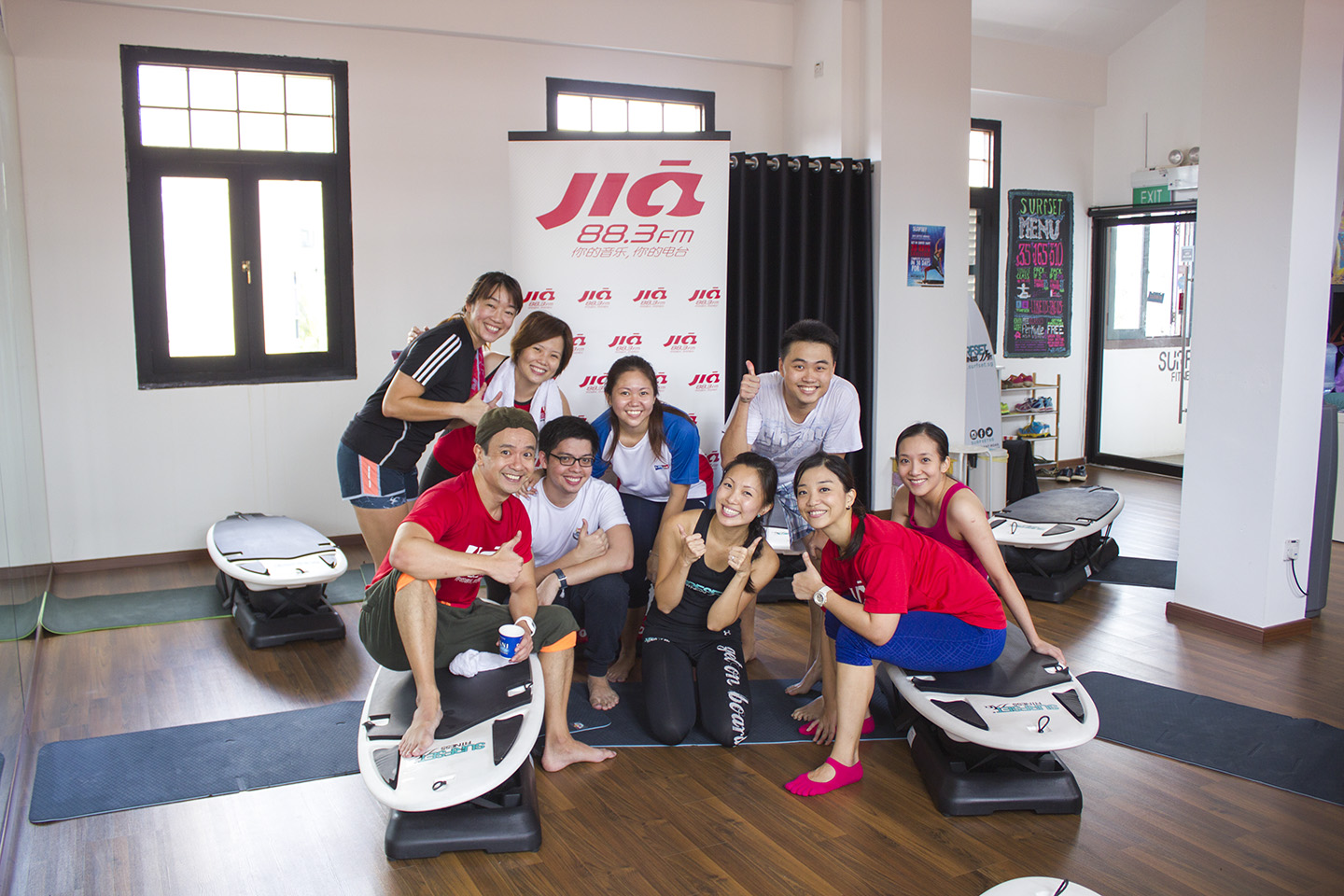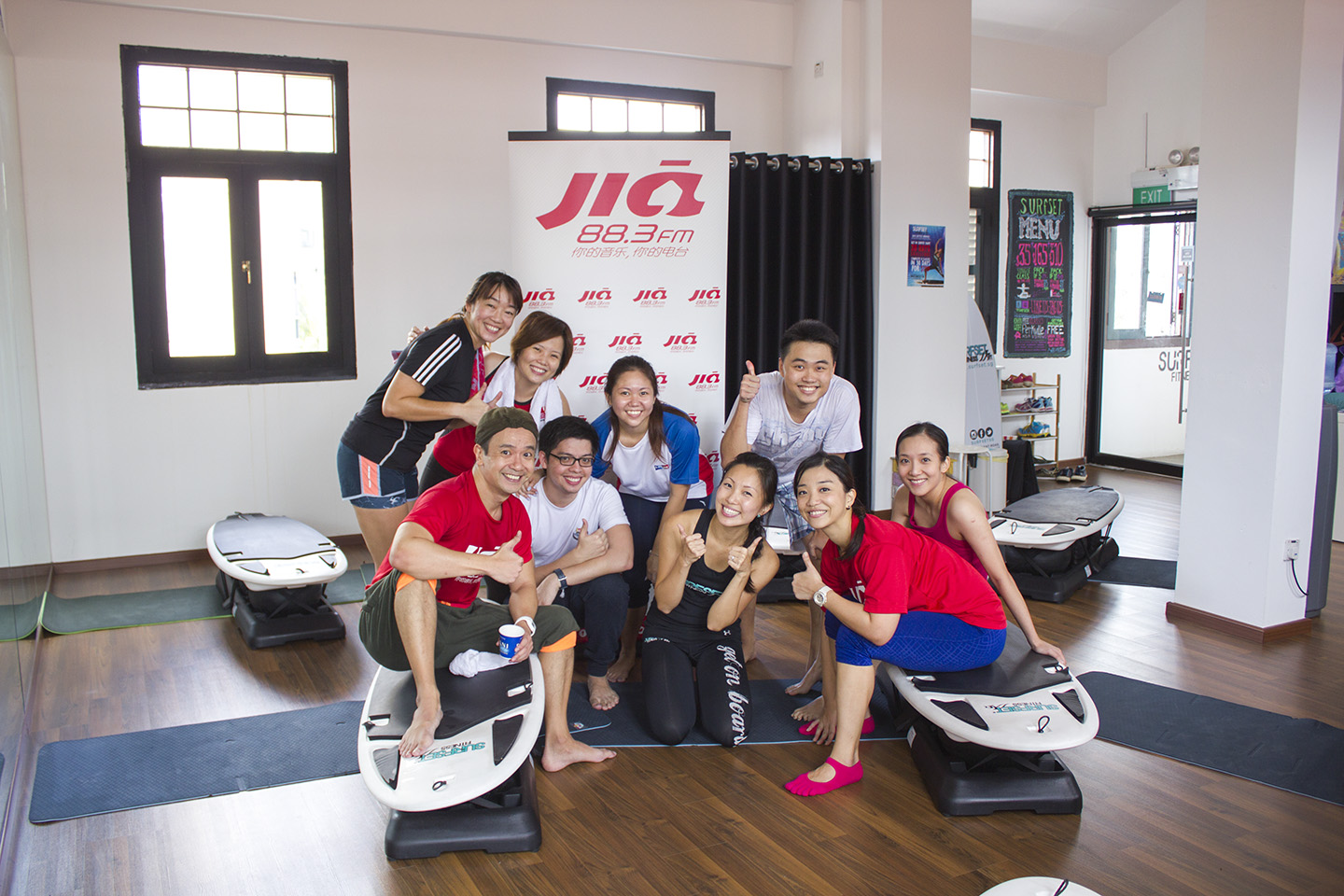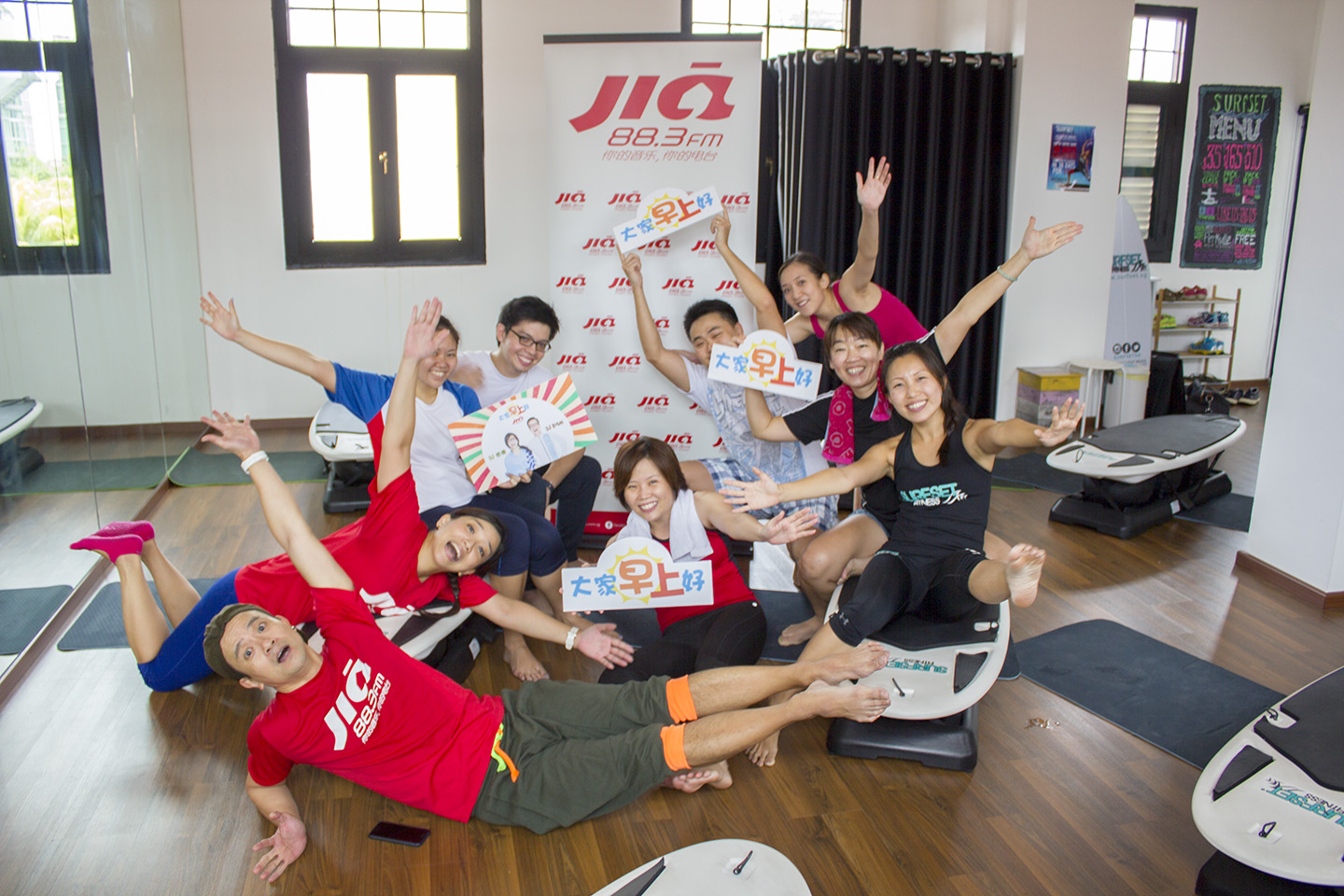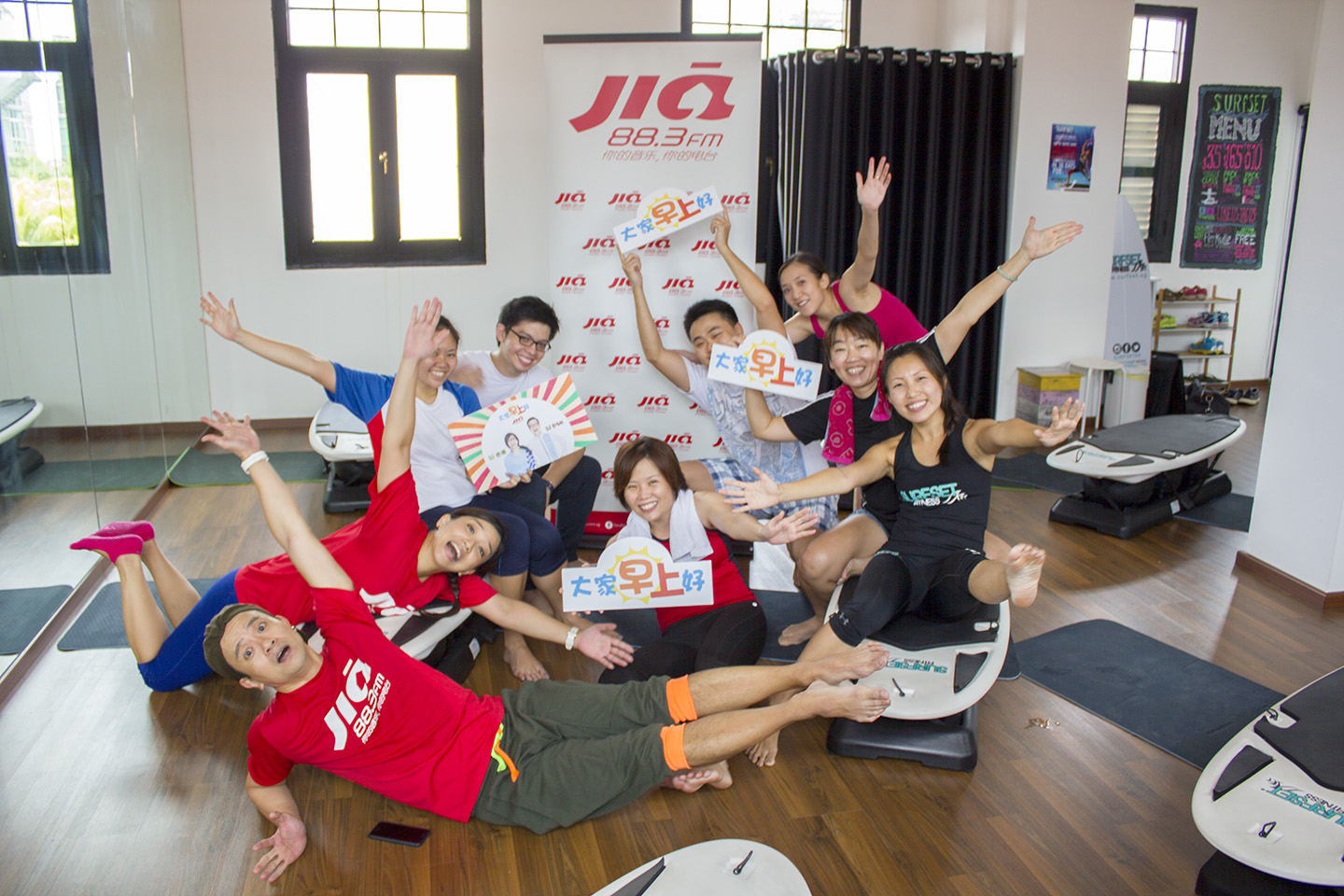 Thank you 883 Jia FM for coming down to SURFSET Fitness and organizing the event, and thanks to all the listeners who gamely came for class and were such great sports on the boards! We really enjoyed having you here for class. See you all again soon!
https://www.surfset.sg/wp-content/uploads/2014/11/883-jia-fm-djs-with-shuyi.jpg
887
1330
SURFSET Singapore
https://www.surfset.sg/wp-content/uploads/2016/08/SURFSET-Fitness-Singapore.png
SURFSET Singapore
2014-11-22 21:12:45
2016-08-04 16:18:32
883 Jia FM 陆地冲浪 with SURFSET Fitness